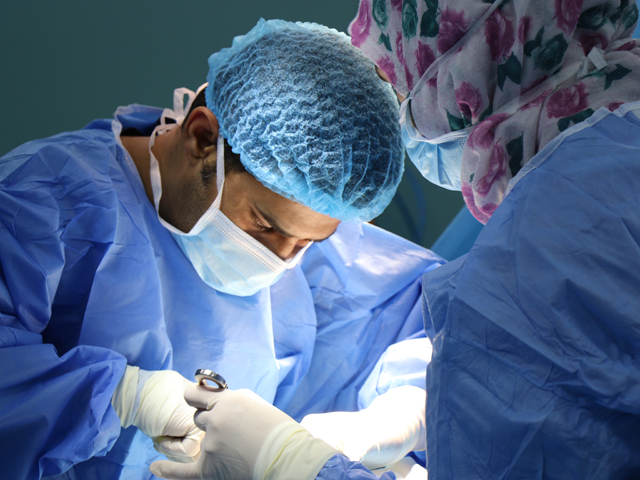 Plastic surgery has always been popular amongst those women who are looking to feel more comfortable and confident in their skin. Requests for cosmetic procedures continue to grow each and every year, as more and more some women learn more about what the top procedures can help them to achieve in terms of their cosmetic goals.

Do you know what the top plastic surgery procedures are for women? You may think that it's all about the breast implants, and it is, but there are a number of other procedures that can give women that naturally enhanced look that will help to boost their self-confidence.

Breast augmentation and lift surgery

Women who have naturally smaller breasts rely on breast augmentation surgery to help them get the curves that nature has denied them. Pregnancy and age can also lead to a loss of firm breast tissue and can also lead to a bit of sagging.

The breast augmentation and lift surgery will help to reposition the breasts while also increasing their size, for a much more youthful silhouette.

Tummy tuck surgery

The tummy tuck procedure is very popular amongst women who have had multiple pregnancies. Pregnancy can leave a woman with loose hanging extra skin that won't snap back in place even with the most dedicated of workout routines. Those who have lost a significant amount of weight will also often find themselves with excess skin on their stomachs. The tummy tuck will remove the extra skin, tighten up that tummy and repair the muscles that separated during the pregnant.

Rhinoplasty and minor face procedures

The rhinoplasty procedure, or nose job, continues to be one of the top procedures for both men and women alike. Through this procedure, symmetry can be restored. Bumps can be smoothed out, and bulbous tips can be minimised.

Other minor face procedures, including those that make use of dermal fillers and anti-wrinkle injections can help to restore a youthful plumpness, and of course restore a bit of pep in the patient's step.

Labiaplasty surgery

While not often spoken about as casually as the breast or nose surgeries, labiaplasty is one of the more popular choices in cosmetic surgery. Plastic surgery Dr. Perron understands the level of embarrassment that women may feel about this particular surgery. It can be hard to talk about such a sensitive topic. However, it can prove to be harder to live with the concerns that women face when they have lived a life with overhanging or drooping labia minora. The excess tissue can cause discomfort and pain, particularly when being active. It can also lead to women feeling self-conscious about their bodies, especially in intimate settings with a partner. The labiaplasty procedure will remove the extra labial tissue and eliminate the concerns the patient once felt.

Liposuction, ear surgery, eyelid surgery and thigh lifts are also some of the more popular plastic surgery procedures that women seek out. Plastic surgery can help to restore confidence and help women find a new sense of self-love that they were once denied by what nature gifted them.
Photo by JAFAR AHMED on Unsplash