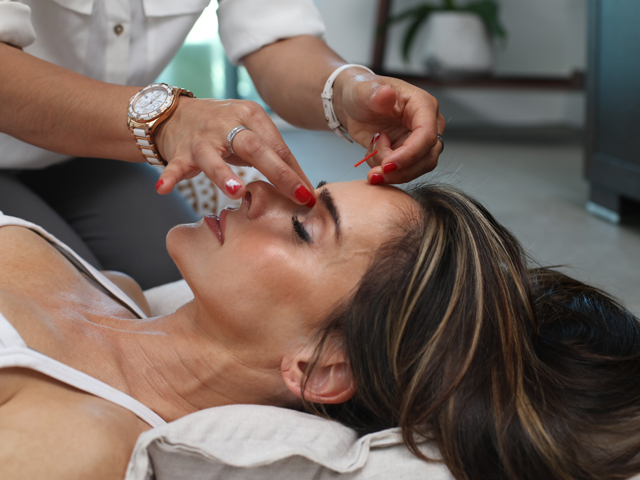 In the war against ageing, there are a number of effective treatments to choose from but there is one procedure that can significantly reverse the signs of facial ageing – the facelift.

Overall, a facelift is designed to tighten the underlying muscles of your face as well as your skin, revealing a firmer, more youthful appearance. Facelifts are capable of correcting severe cases of sagging skin and wrinkles, which is why it's still one of the most popular cosmetic procedures around today.

There are a few different types of facelift procedures for you to consider, each of which varies in terms of their degree of invasiveness and the results they can produce. The mini facelift has become increasingly popular in recent years and if you have been considering a facelift yourself, this is what you need to know.

Mini Facelift 101 – The Basics
The mini facelift is different to other techniques because it uses shorter incisions, which means the procedure is much less invasive. During a mini facelift, small incisions are made along the hairline and around the ears, which keeps scarring to a minimum. Your surgeon will then be able to tighten the skin and get rid of any excess tissue, improving the appearance of the neck and jowls.

Mini Facelifts – A Look at the Pros
Here are a few of the reasons why you should consider a mini facelift at some top clinic such as AFAB facial plastic surgery.

Less painful. Since a mini facelift is far less invasive, patients won't experience as much pain after their surgery. While minor bruising and swelling can be expected, it won't be as severe as a full facelift.

A general anaesthetic isn't always required. While a traditional facelift requires a general anaesthetic, mini facelifts can actually be performed with a local anaesthetic and twilight sedation, which means patients won't experience severe nausea and vomiting.

Costs are lower. Mini facelifts are less complicated than traditional facelifts and don't take as much time to complete, which means you can expect your costs to be lower.

Shorter recovery times. You won't need nearly as much time to recover after a mini facelift as you would a traditional facelift. Traditional facelift patients require at least a month to recover, while mini facelift patients need less than a week. Mini facelifts are sometimes called weekend facelifts because the recovery time is so much quicker.

Mini Facelifts – A Look at the Cons
Here are a few of the reasons why you may want to consider a traditional facelift instead.

The results don't last as long. A traditional facelift does tend to produce results that last longer. However, if a mini facelift patient follows a healthy lifestyle and cares for their skin, they can expect their results to last up to six years.

The results are slightly less dramatic. When a procedure is minimally invasive, the results aren't always as dramatic. Mini facelifts are more ideal for patients who only want to address light to moderate signs of facial ageing, which is why it's more popular amongst younger patients. Patients who have deep wrinkles and significant skin sagging will benefit more from a traditional facelift.

If you are unsure whether a mini facelift is right for you, schedule a consultation with a qualified and experienced surgeon who specialises in this facelift technique.
Photo by Antonika Chanel on Unsplash