Ryan Reynolds The Captive

Cast: Ryan Reynolds, Scott Speedman, Rosario Dawson
Director: Atom Egoyan
Genre: Thriller
Rated: MA
Running Time: 111 minutes


Synopsis: The Captive is a thriller that explores how we live with the past - a world that offers richness and torment.

It is a study of absence as seen through the lens of three different, yet intertwined relationships ricocheting over a period of nine years: the distraught parents of an abducted child; the detectives who are searching for the daughter; the predator and the girl herself. From this dark bedrock of devastation, the film asks: is redemption possible in this grotesque world?

Matthew and Tina Lane were, like many couples, struggling to make ends meet. High school sweethearts, they married at 18 when Tina became pregnant. Eight years later, with their beautiful daughter Cass, they were a happy family: dad, an independent landscaper; mom, a hotel housekeeper and their child, a bubbling young athlete.

While driving Cass home from a skating practice, Matthew stops at a diner to pick up a pie. Confident that his young daughter is safe in the back seat and promising to return with chocolate ice cream, Matthew slips out of his truck and into the diner. When he returns, Cass is gone.

At the Child Exploitation Unit, Detective Nicole Dunlop is sympathetic to Tina's pain and horror, but her colleague Jeffrey Cornwall is skeptical of Matthew's story and accuses him of complicity in the abduction.
Nine years later, Cass is still missing. Matthew and Tina no longer live together but remained linked by the lonely hell of their grief. Blaming himself for leaving Cass vulnerable to predators and not trusting the police, Matthew continues his private search for his daughter. Tormented by her loss and burned by her rage against Matthew, Tina has formed a bond with the seemingly self-possessed Nicole. They meet every year on Cass's birthday.

Over the years, Nicole and Jeffrey have become intimate. Their professional relationship continues. At
work, she is the highly respected head of the Child Exploitation Unit; he is the edgy cop who hooks predators and searches for missing children on-line. And, within the safety of their private moments, they recognise each other's darker, wounded sides.

Recently, the police have identified photos of Cass on the Internet, but they cannot pinpoint her location. Frustrated at being stymied in the search for Cass and other missing children, Jeffrey pushes way beyond the ethical boundaries of his work. His reckless act results in the disappearance of Nicole.

The most disturbing couple is Cass, now a young woman, and her abductor Mika. His sexual hunger for Cass has long since dissipated. Now, Mika seems to be grooming Cass to be his perfect companion. In her captivity, Cass has learned literature and music. She has also refused to become the passive instrument of Mika fantasies. The young woman has manipulated her captor into allowing her to watch Tina at work and finally, she convinces him to set up a brief meeting with Matthew. In the few minutes Cass has with her father, she is able to set in motion events, which will lead - after years of physical and psychological abuse - to her release.

But, where is Nicole? And how do the wounded heal?


The Captive
Release Date: November 20th, 2014



About The Production
The Captive, a film that describes absence and loss, was filmed in some of the most fascinating of Canadian landscapes – Northern Ontario and Niagara Falls. Both areas offer dramatic images of the power of nature only slightly influenced by the will of man.

Barren, white vistas punctuated by trees stripped to the bone hovering under heavy grey skies provided a perfect backdrop for The Captive.

'We can no longer count on having a -real' winter in Toronto," explains director Atom Egoyan. 'Moving our locations further north seemed like the sensible thing to do. We are telling a story that has yet to be seen on film and I wanted to set that story in landscapes that are unfamiliar to audiences."

1.85 billion years ago, a meteor crashed to earth 400 kilometres northwest of Toronto creating a dramatic landscape of lakes and rock. Sudbury sits in one of the largest meteoric craters on earth. NASA astronauts have trained in the area. Thomas Edison prospected there in 1901 and is credited with discovering the rich mineral deposit that turned the city into 'the nickel capital of the world". The city, which encompasses 200 lakes, is the birthplace of many internationally recognised personalities including Jeopardy's Alex Trebek, acclaimed designer Bruce Mau and many of hockey's who's who including Montreal Canadien Brian Savage and Toronto Maple Eddie Shack.

Cinematographer Paul Sarossy found an odd freedom in the tonality and the temperature of the locations. 'I definitely think the arid coldness serves the story. It's not a green world, it's a white world; so many colours are missing. And, when there is a colour, it's shocking. We're coming into a found environment and it's telling us, from a picture point of view, what we can and can't have. The idea is to embrace what we are given and respect the limits. It is almost like having a piece of music where the number of notes you can play is restricted. If you can have only four notes, you must make that a virtue. Sudbury in wintertime is kind of perfect for this story we're telling."

But, Winter 2013 in Sudbury, Ontario was hard for both the film crew and their equipment. For digital cameras to function, their sensors must stay warm. As temperatures hovered around minus 35 degrees Celsius (minus 65 on the moving camera car), the crew was forced to get inventive. The precious cameras were covered with electric heating blankets, swaddled in kids' down jackets and then wrapped in plastic garbage bags to protect them from the salty road spray. While shooting exteriors, camera batteries with a normal life of four hours were dead in 30 minutes. Solution? Store batteries in warm Coleman coolers. With that low-tech solution, the camera team was able to get 2 hours of juice from a battery.

'Many of our interiors take place in a police station, an enclosed environment largely lit by fluorescents. It's industrial lighting - clinical and pervasive, flat and unflattering," Paul Sarossy continues. 'The question is: in that world, how much light do we actually need to tell the story? Much of the story is about the withholding of information and the constriction of freedom. It seems appropriate that the approach to light be very similar - creating a limitation of light.

'In films such as Lawrence of Arabia or Life of Pi, there is nothing but light," the cinematographer notes. 'The sun, the sea, everything is easy for the eye of decode. But, what happens psychologically when audiences have to work physically to read detail? If a scene is lit with minimal light, we, the audience, have to pay closer attention, involve more of ourselves. The physical darkness underscores the emotional darkness. What is withheld is as valuable as what is provided. This is an approach that, for me, makes sense for the telling of this story. It's not all obvious or upfront; much is hidden. Things are withheld from view and then revealed - both from a compositional point of view and a lighting point of view - this informs the strategy for how The Captive is photographed."

Production Designer Phillip Barker also stripped away visual layers to uncover the appropriate textures for The Captive.

'The last two films I worked on with captive4.jpg were Chloe, which visually was all about walls of glass preventing real communication and Devil's Knot where the forest encroaches on the characters as an ever- present foreboding of danger. In those films, we were adding elements to the scenes," Phillip Barker explains. 'With The Captive, design decisions became instinctual, not really intellectual. The set designer Rob Hepburn and I were constantly removing elements to create baron landscapes and empty interiors. Close to the end of the film, we're in a diner. I painted everything one tone, had it all aged to look quite grimy and kept only two sources of light - a mounted menu board and a glowing clock. We arranged all the artwork, placemats, signage we thought we'd need. Then we started removing what didn't work until all that was left was two glowing squares -the clock and the menu board. The diner turned out to be one of my favourite sets. It is here, in this soulless place, that Matthew finally confronts the villains."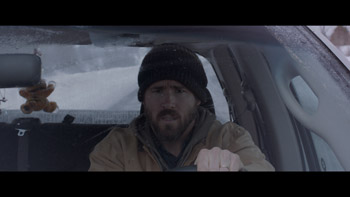 Police forces in southern Ontario have had some high-profile success in breaking through international paedophilia rings. Detectives from the Niagara Regional Police Service assigned to these cases were generous enough to allow the creative team access to their working environment - a space full of papers, computers, posters, coffee mugs. Like, Sarossy with light, Phillip Barker chose to reduce.

'Most police stations, in movies and in real life, are littered with stuff: bulletin boards, notices, wanted ads," the production designer continues. 'Our police headquarters is not like that. We were constantly eliminating things from the frame. Everything is pretty empty to let light and texture be present.

'Surprisingly, Sudbury's environment is quite similar to that of Niagara Falls and while we were working in the North, I was always conscious that our story is set on the Canadian-American border. No matter what artifice or tourist traps surround Niagara Falls, the natural force is insurmountable. This is power, this is   nature. It's an iconic location," Phillip Barker continues.

'As a border town, Niagara Falls has a lot of traffic passing through, then there are the tourists and the honeymooners. Very few people actually live here. It's the kind of place where a story like ours could easily happen, unnoticed," he concludes.

Actor Scott Speedman also visited Niagara Regional Police Service in pre- production. 'It's tricky doing research for this," he explains. 'There are many things you can't do and frankly you don't want to do. I was very lucky to have met the detectives who work, in a sealed off area, with the actual images of abused children. They couldn't tell me much about their job, for good reason. But some of the physiological things we talked about were really helpful to me. One of the interesting things they told me was no matter where they are - a convenience store, grocery store - if they see a kid, they automatically just check mentally to see if they know that face. Both the guys that I talked to have kids and obviously their work has a big impact of their personal lives. Trust goes completely out the window. And, burn out is pervasive. Ten hours a day of dealing with this material is undoable for a long period. Frankly, the guys I met were tougher than I had expected, they have more of an edge. It was helpful to see that. It allowed me to take my character a bit further, play the hot headedness, if you will.

'They didn't ask to see the script at all," Scott Speedman continues. 'Usually the police would want to see it but I think they felt in good hands with Atom Egoyan. They are doing an interesting job, a specialised job and obviously a very important one. I hope we showed them proper respect."

Ryan Reynolds and Mireille Enos had not worked together prior to The Captive. Before heading to Sudbury, the two met at rehearsals in New York with the director. 'We found a great rhythm to echo the push-pull relationship that our characters have," Ryan Reynolds recalls. 'Matthew and Tina are inextricably linked by this tragic occurrence but they're also inextricably linked by the miracle of their amazing kid whom they both love, desperately and want back in their lives, desperately. Their relationship, although it changes, will never end. Throughout the course of the film, there's this strange ebb and flow, these peaks and valleys that they have, yet they're always searching and finding each other in these places. I think it's a pretty beautiful thing."

'Ryan Reynolds is a very funny, very charming man who is wildly successful in the arena of romantic comedies. You can't be funny unless you're intelligent and understand human nature," notes Mireille Enos. 'But there's also depth. Even in the way he carries himself. I am delighted to play Matthew's wife. It's so exciting for Ryan Reynolds to be exploring these really dark roles. I've had just an amazing time working with him. He's really brave and available and he's just a wonderful actor."

'A lot of our scenes are incredibly emotionally charged and what I like about those scenes is that you really don't know what you did," Ryan Reynolds confides. 'You kind of leave the day's work in your rear view mirror   and you go -I have no idea what just happened, but it felt good.' I've enjoyed that feeling: going home and thinking, -I wonder what happened in that scene or in that moment.' You're so gripped with anguish in some of these scenes that you lose your bearings a little bit. That's been interesting, I've actually enjoyed, really enjoyed that."

Ryan Reynolds, whose scenes were all filmed in Sudbury, came to the set of The Captive after a one-year hiatus from film work. What did he do during that year? 'I did all kinds of stuff," the actor responds. 'I read a lot of books. I spent a lot of time with my family. As an actor, you draw from your real life experience and if your real life experience is 3 or 4 or 5 years of never being home and always being on film sets, you sort of start to lose that well-spring that you need to draw from. I just spent so much time on film sets that was my reality. Waking up in a strange hotel room and shuffling to a van and heading to work every day and spending 16 hours on a film set, and then shuffling from that van back to a strange hotel and going to sleep for the night. That's not really living. I needed a little time to travel and be a part of the world again. I needed to enjoy the work again and that's the place that I am now. My first day back from my break was my first day on this film."

Ryan Reynolds and his wife Blake Lively drove to Sudbury from their home in New York State, through one of the winter's many storms. 'It was a typically challenging Canadian winter drive," he smiles. 'But we wanted to bring our dogs and it just seemed the easiest way to travel." The dogs – Baxter, a Golden Retriever and Penny, a Maltipoo - were perfectly behaved on set.

Scott Speedman arrived in Sudbury after having spent seven months in Hawaii. 'Sure, it was cold, but it was fun. I had a blast - it's always fun to go to interesting places. The travel is a unique part of this job that I just love - the sort of gypsy lifestyle. The winter bleakness was perfect for the film. Anywhere you turn the camera, you see exactly the right image."

'The energy on set has been so happy," says Mireille Enos. 'I have found many times where you're working on something quite heavy, in order to kind of survive it, everyone bonds and there's so much laughter. That's definitely been true with Ryan Reynolds, Scott Speedman, and Rosario Dawson. Also I have this wonderful opportunity to not just have one daughter, but to have two. I have my Cass at 9, who's played by wonderful Peyton Kennedy and I have the incredible Alexia Fast who plays my daughter at 17. Having those two actresses and their beautiful faces and their wonderful spirits has really been so informative to me. I'm really grateful for those two wonderful girls."

Young Cass's love of skating and the promise she extracts from her skating partner Andrew are pivotal to The Captive. Nine-year-old Peyton Kennedy and 11 year-old Mark Gorodnitsky play the young characters. Mark, a silver medallist at the 2012 Skate Canada COS Sectionals (Pre-Juvenile Men's Division), found the 60   year-old rink in Levack, a 45 minute drive from Sudbury, 'freezing, inside and outside. But, at least there was hot chocolate and chocolate cookies." Auditioning for his part in the film, Mark performed a double flip and an Arabian toe spin but he's working on his triple axel. 'It was a little scary. What if I dropped my partner? The camera didn't bother me but it was really interesting to see the crew setting up and making props. I've never seen that in real life. And Atom was fun. He gave me lines to speak that weren't in the script." Mark's mother was most impressed by her son's reaction to early morning calls. While working on the film, the usual sleepyhead was happily up and out the door by 5.00 am. The youngster enjoyed filming but his true goal is the 2018 Winter Olympics.

Peyton Kennedy liked everything on set. 'The stellar cast, the amazing crew, the amazing director – it was a great opportunity working with all of them," the composed young actress says. And working with Ryan Reynolds? 'It was exciting when I first met him, but once you get to know him, you forget that he's famous and it feels like you're talking to a regular person. It was lots of fun working with him. I learned a lot from him and from Mireille Enos."

Peyton's mom is a little more emotional about the experience. 'When Peyton was wrapped, Atom came up to her and said, -You're an amazing actor.' I tried not to embarrass my kid by crying. I almost succeeded."

'The research I did for this film suggests that there are many approaches to those who exploit and abuse children," Rosario Dawson explains. 'We must help those who have been abusive because frequently these people have been abused themselves. This may have happened to Mika.

'Atom Egoyan wanted to underscore the fact that these criminals are, of course, criminals but they are also human beings and, the modern day twist on child abuse, which increases the problem exponentially, is that the crime is hidden behind so much technology." At a gala fundraising event where Nicole's achievements are celebrated, a string quartet provides the music. The Annex Quartet, a Toronto–based string quartet known for fusing classical music with various styles and genres, took on this role. Established in 2008 by Yunior Lopez, the Annex String Quartet took its name from The Annex neighbourhood in downtown Toronto. They have appeared throughout North America in the continent's finest performance and festival venues and regularly in Toronto's many bars, coffee shops, and non-classical venues like Aroma Espresso Bar and the St. Lawrence Market. To date, the group's primary focus has been bridging the gap between classical and world music. They have performed, recorded, and ventured into various musical styles including instrumental and pop music from Cuba and the Middle East. Their début album, "The Roaring Twenties," is to be released in 2013 during their fifth year anniversary. For The Captive, The Annex Quartet played and recorded three of Mozart's works: "Queen of the Night Aria" from The Magic Flute, 'Rondo Alla Turca", and 'String Quartet no. 15 in D minor". The musicians who appear at the 'Anything for Love" charity banquet in the film are Luri Lee,   Carolyn Blackwell, Yunior Lopez and Peter Cosbey.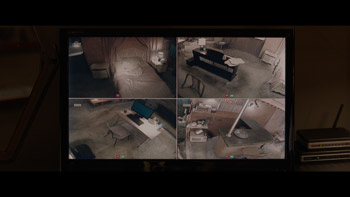 The Captive is not an easy film. 'Audiences have no need to fear this film," Rosario Dawson comments. 'The journey of The Captive, and this speaks to Atom and his sophistication with the material, is from the perspective of caring people. It's as if we were taking you by the hand and saying, -Come, this happens. We must look at it.' The film is not at all exploitative, which is the case with a lot of other films, including films that I've been in. I hope the film has an almost subversive effect on people. I hope they start to notice all the ways in which we glorify sexuality and children every day. Think of advertising. But, I also think the film shows a way out of this trap. How we must really see each other and communicate with each other and protect our kids. This is the beauty of what art and film and performance can do – tell stories which reach into people's minds and hearts and move them to a deeper understanding. Maybe even to action. That would be amazing."

The Actors on their Characters and their Co-Stars

'Atom Egoyan is the first reason I'm here," states Ryan Reynolds. 'And the second - I love the story, I love Atom's script. I really loved following this family that just doesn't let go. I found it really interesting and also really heartbreaking to think of all the families out there that have lost a child in this way. How long do they hold on? How long do they hold on to this idea that they are going to see their kid again before they finally let go? What interested me in this is we take it to the very brink. We go as far along with that idea as humanly possible and interesting events unfold at that intersection.

'When we meet Matthew and Tina, they're a couple with a very strong relationship and a beautiful daughter," the actor continues. 'When their family unit is blown apart, like many families who go through stuff like this, it puts a tremendous strain on their relationship. So Matthew and Tina become estranged throughout the course of the film. They're growing further and further apart. Tina's pushing Matthew away. He would like to find her again amidst this chaos but he's unable to do that. I understand that a lot of couples who experience a loss like this don't stay together. I think it's understandable. You want to rid yourself of the pain and turmoil. You want it to be erased from your life. Your spouse is a glaring reminder of the loss. That must be really tough for couples."

Mireille Enos agrees. 'When Matthew's around, Tina just gets paralysed with rage. After the abduction, because Matthew is, in some way responsible, it's almost impossible for Tina to look at her husband. She sees him and is reminded of Cass. Even if Tina wants to forgive him, she gets horribly angry and says terrible things to him. It's impossible for them to see each other. They are absolutely linked throughout this entire film. But they just can't look at one another. And I think Tina is the one who pushes Matthew away. Generously, he steps out of that situation so that she can breathe." 'This is a good thriller because Atom Egoyan has infused this script with a tremendous amount of tension," Ryan Reynolds continues. 'Even though the audience knows Matthew is innocent, he is a suspect in Cass's disappearance. What drives Matthew to believe that his daughter is still among us is just a blind haymaker of hope."

One of the ways Matthew expresses hope is by driving, constantly. 'I think it's perfectly normal to create a pattern in order to make sense of senseless things," Ryan Reynolds explains. 'Matthew's driving up and down the highway looking for his daughter. There's an enormous amount of energy inside the people who've lost something precious and they need to place that energy somewhere. For some people that's expressed through drugs or alcohol or sex. For Matthew, it's the monotonous drive searching for Cass. It's not effective; it's just a place to put his energy."

Tina also has a ritual – every year, on Cass's birthday, she visits Nicole. Mireille Enos explains: 'In the world of missing children, cases go on for such a long time. Cops are very busy. It's easy for cases to just fall into this lazy quiet. Tina doesn't want to make a nuisance of herself and, mostly the news she gets when she visits the cops is bad news. There's only so much of that she can take, but she's committed to showing her face, at least once a year, to make sure that Nicole is still on the job, and to get any information that she can. I think it's Tina's way of feeling that she is doing everything she can do to bring her daughter back.

'The need Tina and Nicole have for each other is part of the fabric of the story. They are wildly different women – although both are broken. Nicole's past, her adolescent experiences and the time she has spent in the Child Exploitation Unit have taken a great toll. But that is never part of the dynamic between the two. It's a very complicated relationship for Tina - needing Nicole and resenting her."

'Mireille and I have talked a lot about how these two women are bound together by this situation that is so harsh," Rosario Dawson responds. 'It's been a interesting exercise and dance between these two characters. I love how complex it is. This weird, uncomfortable dance that we keep doing around each other that's so passionate but reserved because there's so much these strong women can't control. And that's hard to grapple with and you can see, line for line, their struggle and frustration. It's been amazing and Mireille Enos is so fantastic.

'One of the things I really love about Nicole is how multifaceted she is," Rosario Dawson explains. 'There are moments spread out throughout the film where I've had a chance to really explore her and sometimes, really quite late in the story, get a chance to detail a bit where her passion comes. What an extraordinary thing to not only be a detective but to commit your life to this kind of work. I love that questions are asked; information is uncovered not in a linear way because human beings don't work that way. With subject matter that is as important as child abuse, you can get quite precious. We are not making a public service announcement. We're telling an incredible story about dynamic people."

Do the characters of Matthew and Jeffery mirror the worst parts of each other? Ryan Reynolds comments: 'Matthew is, quite reasonably, a suspect in Jeffrey's eyes and to Matthew the notion that he would harm his child is simply disgusting, moreover it's detracting from the job at hand, which should be to find his daughter. This creates an incredibly dynamic and intense relationship between the two men. I think I'm as capable as anybody else of hitting someone, or really losing control of my emotions. I hope to hell I never actually do, but I understand it. If somebody were to be pushed to the limits the way Matthew is by Jeffrey, I think any reasonable human being would lose their cool."

'We don't understand why Jeffrey has such an overt reaction to Matthew," says Scott Speedman. 'It's completely irrational and not at all how a good cop who uses logic, not instinct, would react." Scott Speedman thinks Jeffrey's psychological wounds remain one of the film's mysteries. 'That's why I love this character because his back story is not spelled out. He's not an easy character to understand. He's very good at his job which often means assuming the role of 12 year-old girls in chat rooms where predators meet their victims or playing at being a pornographer in order to infiltrate rings. He's very good at inhabiting these roles. You only get peeks of his history and what passions he brings to the table. He's found a kind of home with this group of cops. I love playing imperfect characters so Jeffrey is a great role for me.

'Jeffery lives unconsciously," Scott Speedman continues. 'He deals with his damage by using his job as his therapy. A very dangerous situation considering the job that he does. He chafes at rules and, sometimes, he bends them. With Nicole, who is the first woman he's truly loved, he barrels through the rules and breaks them. What he can't know is that his drive to get the bad guys will result in the disappearance of Nicole.

'All the characters are extremely human. They've all been hurt whether as children or by current trauma. What's will really bring this movie home to audiences is how emotional it is and those great performances by Mireille Enos and Ryan Renolds. They really brought their relationship to life. That's going to make this movie fly," Speedman concludes.

'In Mika, Atom Egoyan has written a multi-dimensional character - a human being with a sophisticated knowledge of music and literature, with business acumen and also with a hideous hunger for children," says Kevin Durand. 'I don't think that Mika thinks that he's doing anything wrong. He's engineered his life to make it work for him. This role is definitely pushing me into uncharted territory. But because it's Atom directing, I feel safe enough to play with the character, to find out who Mika is, what he's thinking and why he abducts and abuses children. I believe that Mika now loves Cass and is trying to recreate her as his wife. He feels a connection to her that's beyond the initial years of feeding his sickness. He no longer wants her sexually. I see him as almost vampiric with people - children and adults. Just taking them for his own use, feeding his hunger.

'There is also the aspect of his technical savvy. He feels pretty much untouchable having created a highly- encrypted network for paedophiles," Kevin Durand notes. 'For Mika, the Child Exploitation Unit is the mouse in his cat-and-mouse game. I think that in some ways he feels superior because he's able to outsmart all of these highly trained people.

'In one of the studies Atom read on the science of pedophilia, there was a case of a man who didn't think that there was anything wrong with him. He was in the pedophilia closet, and he could only come out when he was online in an underground places where he could talk to people with the same hunger. Reading that gave me an interesting perspective. A self-acceptance that pedophilia is -okay' is where the true horror lays.

'I hope that The Captive will encourage people to take a closer look at what's around them because the statistics are terrifying. Often, perpetrators are people you know, family members. Audiences must understand that these are not just crazy, simian-like men wandering the streets – men that you see a mile away. You don't. You just don't." Kevin Durand concludes.

'Cass is an amazing character. She's very strong willed. After all the years of psychological and physical abuse, her spirit isn't broken. She's still courageous enough to risk trying to escape. I think that's admirable," comments Alexia Fast. 'She isn't a victim and I find that uplifting. It is strange to play a character in such a unique situation. To survive, she's learned to play Mika's game; to manipulate his mood swings to minimise the damage to her. And, she never forgets where she's come from. I'm drawn to her strength. Her strength has given me more faith in myself. If I can act as strong as Cass, maybe I can be as strong as her.

'Working with Ryan Reynolds was great, not at all scary. We have a very intense scene in a forest with so many levels and transitions. He brought something quite amazing to the work. Also, he's from Vancouver, like me and he looks a lot like my dad so it was easy for me to see him as my father," Fast continues.

'I really like Kevin (Durand). Even off set, he'd talk to me in his creepy character voice. I was bonding with Kevin Durand while Cass was bonding with Mika. I learned a lot from him about voice and movement. He really unsettled me - when we were acting together. I felt loved and frightened by his character. I'm going to miss Cass. I'm glad I get to keep her costumes so that when I want to feel her strength and her purity again, I can just put on her clothes."

The Actors on their Director

'Atom Egoyan said something really interesting on my first day. He said: -These three weeks that you're here with us working on this movie, I just want you to have fun." Ryan Reynolds says with a smile. 'I looked at him like he was the most unhinged human being I'd ever met in my life. I don't know what's fun about living in the shoes of a character who's just racked and gripped by grief. But what's odd is that I've had a lot of fun playing Matthew. I felt incredibly free in this guy's skin. Atom creates an atmosphere in which anything can happen. He'll do takes where he'll say: -Lets forget about the words and the script. Here's the idea; just go.' and amazing things happen. It's really helped me fall in love with filmmaking again.

'I've been a part of a lot of movies that have had extravagant budgets, and with that comes a great deal of limitation. There's much less freedom in that kind of filmmaking. When you're doing a movie like this, this size, this budget, with a visionary like Atom Egoyan, you actually have so much more freedom to explore not only the limits of the character, but of your own ability. That's been something that I've really appreciated. I've appreciated having fun these three weeks.

'Yeah, I feel incredibly safe with Mr. Egoyan," Ryan Reynolds concludes. 'He's one of those few directors I'll look back on and think: -God, I'm really lucky to have been a part of that. I was really lucky to spend that time with him.' Looking at his catalogue of films, it's an honour to be a part of that."

As Atom Egoyan was writing the script for The Captive, he had Scott Speedman in mind for the role of the detective Jeffrey Cornwall. The two had worked together on Egoyan's film Adoration (2008). 'Atom Egoyan creates really complex, interesting characters. No easy answers. No simple solutions," says Scott Speedman. 'It's always interesting when you jump on a dark movie like this. Dark material. But I think the real key is hiring the right people, a good group of people, nice people and just having a lot of fun with the project – no matter how dark. And it starts with Atom. I did movie with him, four or five years ago now, and the thing that surprised me the most was just how nice and open and funny he was. He really lightened the mood on set, for sure.

'What Atom Egoyan really understands – other than actors and he treats us with a lot of care – what Atom Egoyan really understands is that all good movies are about people, their emotions and their relationships. If not, frankly, it's a boring film or it's a documentary. This film has to be about the couples and that's what Atom Egoyan is focused on," Scott Speedman notes.

'Atom Egoyan and I worked together on Devil's Knot and he asked me to take a look at the role of Tina. Accepting a role like this is not to be taken lightly," says Mireille Enos. 'There is this moment in the story when the detectives stumbled across an Internet image they believe may be Cass. That's terrifying to Tina. She's filled with fear. She sits in front of a computer, and an image of this girl pops up. But the scene isn't described that way in the script. Atom simply wrote: -she looks at the image of her daughter.' What I saw in that moment was Tina, in her sea of pain and fear, finding a moment of peace and hope. This moment of recognition between mother and daughter. Anywhere in space and time, they would know each other. It was such a powerful image to me. At that instant, I knew I wanted to tell this story.

'I think drama lives in the surprising human responses when people are pushed into extreme situations," the actress explains. 'The possibility of being surprised by ones own response is one of the main reasons why I like to tell stories. Atom Egoyan gave me the gift of being able to play that moment and this role.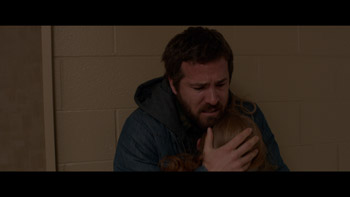 'He is an absolute delight to work with," Mireile Enos continues. 'The themes that Atom Egoyan explores in his beautiful artwork are dark, very dark: the depths of human despair, the destruction of our children, and yet Atom is so full of light. He is full of laughter. He has this amazing empathic joy. People want to be happy around him. He's wildly intelligent, but with such ease and so little ego attached to his intelligence. I trust him so much as a director. His insights are remarkable. If he doesn't feel the need to step in, he won't. He'll just let you do your work, but then when he does step in, the things he says just crack the world open. I was feeling a little stuck in the scene where Matthew shows up at Tina's home. The particular state Tina is in felt confusing to me. Atom was able, in just a few words, to hand it to me. He's just amazing."

Unlike her co-stars, Rosario Dawson hadn't actually meet Egoyan until she came to Toronto for costume fittings. 'I read this unusual script - very modern, very complex. It feels very honest and very real, and it's not exploitative, which is remarkable for the material. He's a fantastic director and writer and person. It's strange to think that I came here not having ever seen his face. I think he was really excited that I am familiar, unfortunately, with a lot of this material because of the different organisations that I work with and the research that I've done. I have a strong interest in women's and children's rights and in abuse specifically." Dawson is the founder and chair of VotoLatino, on the Board of Directors of Lower Eastside Girls Club, an active supporter of International Rescue Committee, Oxfam, and Amnesty International among other organisations.

'Atom Egoyan's very communicative as a man and very generous as a writer. I think it's been a lovely experience for him - directing his own material again. It's really delicious to be on this film where Atom Egoyan is having such a good time exploring something for himself. And, he shares that exploration with the actors and the wonderful crew he's worked with so often."

Kevin Durand plays Mika, the predator holding Cass. 'I believe Mika comes from a traumatic family history that is not expanded on in the film. But I think he's an autodidact. On his own, he's read the authors and found the music that would help elevate him out of the deep, oppressive pit that he was once in. As an actor that's very interesting. But, I'm in a delicate position. If I were just playing my emotion then I would fucking hate this guy. But, if I'm hating my character then I can't make him interesting. Mika is a very challenging role. How do you make it live? Atom Egoyan's done such an amazing job with the script, and gently guiding me through the shooting, so I can walk away feeling that we captured it. I may walk away from set, but I am having nightmares. I tell Atom Egoyan about them," Kevin Durand smiles.

'Atom Egoyan is incredible, very inspiring," says Alexia Fast. 'He talked to me about Cass's strength and innocence, about the fact that she didn't develop Stockholm syndrome. He's very clear about what he wants and needs for a scene so he made me feel safe. But he's also but open to exploring my ideas about the character. That's very exciting.

'Originally, Cass was to have had a cat, but then Atom Egoyan thought she should have music to keep her company. I love singing, and he found this incredible song by Jennifer Castle for me. Remembering communicates all of Cass's beautiful parts," the young actress thinks.

And all I have to do today is get past remembering



The Captive
Release Date: November 20th, 2014