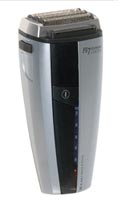 Diamonds are a Dad's Best Friend


This year celebrity Dad's across the globe have embraced the bling! While being seen out and about with their crowds of kids, they have also been spotted dripping in diamonds and designer jewels.


From David Beckham the man who single handedly started the term 'metrosexual' and dad to an ever growing brood of boys, to 'King of Bling', Sean 'Diddy' Combs father to twin girls - designer dads everywhere are out to prove that having the best money can buy, is worth it!
This Father's Day bring out your Dad's stylish side with the new range of Remington foil shavers, personal groomers and body hair trimmers.
Introducing the all new F-Series - a collaboration between Remington and BMW Designworks USA and the next generation in men's grooming.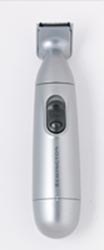 Combining distinctive futuristic designs and a range of unique materials including the high performance DLC (Diamond Like Carbon), these sleek new additions to the Remington collection will have Dad looking his best in no time.
The FS7 Diamond Series featuring a DLC coated triple foil, which is 400% stronger than non-coated foils. With a comfort select setting designed for sensitive skin and a multi position trimmer perfect for grooming Dad's sideburns, moustache or beard, this superior performance product will show Dad the ultimate in closeness and comfort, shave after shave.
So get Dad's groom on this Father's Day with one of these great gifts from Remington!
FS7 Diamond Series plus Personal Groomer (FS750) - RRP $153.95