PASHionately Inspired - how to get want you want (and deserve) NOW!
With the current financial climate and interest rates rising, an additional income can mean the difference between keeping your head above water and losing it all. PASH Australia (
www.pashaustralia.com.au
), a party plan company and retailer of sensual products believes it can help save Australians' relationships as well as their houses!
PASH Australia provides a fantastic opportunity for women to gain necessary extra income while not encroaching on the rest of their family, personal or work life. In fact, PASH provides hundreds of women around Australia with the opportunity to earn additional income in a flexible, female friendly environment.
PASH aims to boost the confidence of Australian women, giving each and every one, no matter her size, shape or marital status the chance to be sensual and sexy through knowledge, love enhancement products and gorgeous lingerie.
PASH is feminine, fun, cheeky and relevant for every woman and the products are chosen for women, by women.
Let us help you live the life you deserve 1800 00 PASH(7274)
Flexible, fun business opportunity - great earning potential!
Would you like to:
· Be your own boss: work the hours you want, when you want but with the support of a leading organistation who cares about you?
· Earn extra cash (in fact, the sky is the limit!)?
· Enjoy your work, develop your skills and meet interesting people?
· Be rewarded every step of the way - but not be pressured to meet targets?
Then congratulations - we have the opportunity that's just right for you!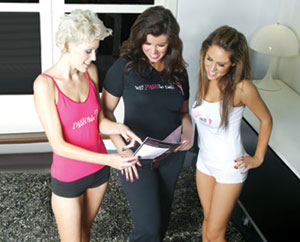 Becoming a PASH Consultant provides you with the opportunity to work for yourself, but never by yourself. You can manage your business around your family life and earn the 'me' 'money you want (and deserve!).
You can earn outstanding financial rewards, gain achievable incentives and get lots of encouragement and recognition along the way. PASH has a national network of consultants having lots of fun selling the PASH range of stylish, sensual products at fun PASH parties and to their customers and friends. It's so easy to get started and you don't need any previous experience - just a desire to have fun and earn great rewards. You can even start for as little as $20 a week. If you would like to know more, then just give us a call at PASH on 1800 00 PASH(7274) - isn't it time you began to Live a Life of PASHion?
Visit
www.pashaustralia.com.au
FAQs
Is it expensive to get started?
If you can afford $20 a week - you can start your own PASH Business (no ABN required either!)
Will I get training and support?
PASH will support you every step of the way and has a comprehensive training program to help you build a successful business!
How much can I really earn?
How does an extra $1700 a month sound? If it sounds interesting then contact PASH and we'll tell you how easy (and fun) it is!