Nicole Kidman Secret in Their Eyes
Cast: Nicole Kidman, Julia Roberts, Michael Kelly
Director: Billy Ray
Genre: Crime, Drama
Rated: M
Running Time: 111 minutes

Synopsis: A retired legal counselor writes a novel hoping to find closure for one of his past unresolved homicide cases and for his unreciprocated love with his superior - both of which still haunt him decades later.

Secret in Their Eyes
Release Date: November 19th, 2015



About The Production
The cost of obsession is at the heart of Secret in Their Eyes.

Interweaving a tragic past against the backdrop of Los Angeles, Secret in Their Eyes is a surprising mystery that explores the personal themes of loss, betrayal, and a parent's undying will to right a profound wrong.

DA investigator Jess Cobb (Julia Roberts), FBI investigator Ray Kasten (Chiwetel Ejiofor), and Deputy District Attorney Claire Sloan (Nicole Kidman) are rising stars, having been selected to serve on an anti‐terrorism joint task force in post 9/11 Los Angeles. Jess and Ray are tight-knit partners who share a deep respect and an easy friendship both on the job and off. Ray and Claire come from opposite walks of life, but have a complicated attraction that is a constant undercurrent in their day‐to‐day encounters.

After Ray and Jess are called to investigate a murder scene, they discover the unthinkable - the victim is Jess's daughter, Caroline. Ray and Jess join forces with Claire to bring the killer to justice. Their mission, however, meets a cold reality when they discover their suspect is a protected federal witness, and is set free.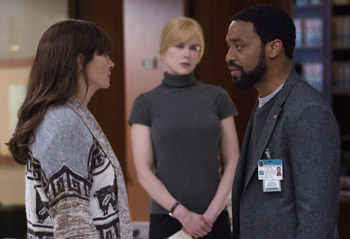 Thirteen years later, despite their attempts to find an even keel to their lives, Ray, Claire and Jess still bear wounds that won't heal. But when Ray uncovers a new lead, he returns to L.A. to convince Claire to revisit the case. Despite the risk all face by reopening emotional issues " Jess' life has been in stasis for more than a decade; Ray's affection for Claire has never waned " they join forces to pursue the killer: this time vowing to take matters into their own hands to avenge Caroline's brutal murder.

None, however, is prepared for the shocking secret that lurks behind the manhunt and illuminates the emotional cost of vengeance and justice.

The film is written and directed by Academy Award nominee Billy Ray (Captain Phillips, The Hunger Games), and produced by Academy Award and Emmy winner Mark Johnson (Rain Man, Breaking Bad) and IM Global's Matt Jackson (End of Watch, Parkland). IM Global's Stuart Ford serves as executive producer alongside STX Entertainment Chairman Robert Simonds, Route One's Russell Levine and Lee Jea Woo, and John Ufland and Jeremiah Samuels. The film is based on El Secreto de Sus Ojos, the 2010 Academy Award winner for Best Foreign Language Film, directed by Juan Jose Campanella.

Secret in Their Eyes stars Academy Award winners Julia Roberts (Erin Brockovich) and Nicole Kidman (The Hours), and Academy Award nominee Chiwetel Ejiofor (Twelve Years a Slave).

Rounding out the dynamite cast of Secret in Their Eyes are Dean Norris (Breaking Bad), Michael Kelly (House of Cards), Alfred Molina (Love is Strange) and newcomers Joe Cole (Peaky Blinders) and Zoe Graham (Boyhood). The behind-the-scenes team includes Director of Photography Danny Moder (The Normal Heart), Production Designer Nelson Coates (Flight), Costume Designer Shay Cunliffe (The Bourne Legacy) and Editor Jim Page (No Good Deed).

Weaving past and present, Secret in Their Eyes is a gripping mystery that asks the question: how far would you go to right an unfathomable wrong?

In The Beginning

Billy Ray and Mark Johnson had known each other and each other's work for decades, but had never worked together. When they saw the Argentine thriller El Secreto de Sus Ojos, neither of them could stop talking about it.

'El Secreto de Sus Ojos, is spectacular," says Billy, 'I was completely floored by it, had a reverence for it that bordered on awe. Then Mark asked me if I wanted to adapt it. At first I was hesitant because you don't want to take on anything that is so great that you feel dwarfed by it before you even start. But I did feel there was an American version of the story worth retelling and exploring."

Every time the pair got frustrated tackling the weighty subject matter, they had an unabashed cheerleader in Juan Campanella, who directed the Argentine film. 'Here was a man who wanted to solve a cold case but the reason why he wanted to solve it was not only to find the culprit but to find the root of his own loneliness," Campanella says. 'That to me was very original. Contrary to what people might think, I really like it when somebody takes a piece of work and turns it into something different."

Billy says an impetus for the American version lay in the events of 9/11. "The horror of that event was so big and so indelible for anybody who was in America at that time. But it created a story opportunity for our movie that no other context could have."

'Billy found a great twist on the story," Campanella says. 'He respected a lot of the emotion of the original but found a very American way of telling it."

Billy admits that he initially thought he was writing a movie about loss. 'But it turns out that I was writing a movie about obsession. Stories do that sometimes, they tell you what they are about.


About The Film
'Whenever you're writing a movie," says Billy, 'the first thing you ask yourself is what is broken about the lead character that only this movie can fix? And that's how you structure the screenplay. There's something that's not right about that character and if that character doesn't go through the experiences in this movie, that character is never going to come out the other side. In this particular case, I had to do that for three characters. Each of them has to have something broken about them that only this movie can fix."

As Billy began writing the screenplay, Secret in Their Eyes took a detour, as its location originally was set in San Antonio, then San Francisco, London, Boston and finally Los Angeles.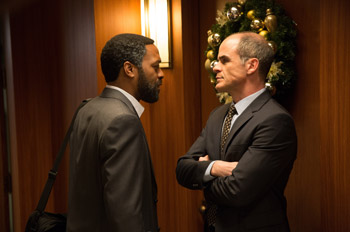 'Los Angeles is where I grew up and it turns out to be the city I have the most to say about," Billy says. 'That became the fabric of the movie in a way that was very exciting for me."

Producer Matt Jackson, President of Production at IM Global, says that it's rare that 'you get a script where the story jumps out at you from every page, but also has a very intricate plot involving two different time periods. Billy's idea to turn the film into a story that had an element of counter terrorism was genius. All of the hysteria and paranoia that was rampant after 9/11 provided a perfect device for setting the killer loose to create such a personal story of obsession and loss."

'When I was writing it I didn't want to keep 2002 and 2015 apart," says Billy. 'I felt that 2015 had to be an echo of what happened in 2002."

From The Page To The Screen

'I write movies and I direct movies, but I was, before any of that, a movie fan," says Billy. 'It was really hard sometimes on this set to do my job because I'd find myself looking at the monitor and saying Oh my God, that's Julia Roberts and Nicole Kidman and Chiwetel Ejiofor"all in one frame together. You really have to discipline yourself to do your job around them because sometimes you just become a popcorn-eating, ticket-holding fan.

'Writing and directing are both extensions of the same thing which is storytelling," says Billy. 'Every day as a writer before you turn on the computer you're saying to yourself, what is the story that I'm telling and how can I most effectively tell that story?"

'Billy is a well-known, highly regarded writer," says Mark Johnson, the film's producer. 'Sometimes you work with a writer/director and the director wants to honor everything that the writer has written. Billy's not that way. If he hears a good idea or an actor has a different take on a line, he's open to it.

'Once we began filming, he was the director, not a writer who happens to be directing, 'continues Johnson.

'The beauty of that is that if you run into a problem, he can fix it in terms of the script, but as a director, he's totally open to changes and suggestions the actors have."

'When you go to direct a movie, the goal is really simple," explains Billy. 'You want to beat the page. The cast is not there to do a filmed reading of your screenplay. They're there to explore where that screenplay can go. They're trying to find the life between the words. Sometimes that means saying the dialogue that's written, sometimes it doesn't. Sometimes it means tweaking, exploring other things. The only thing you have going for you when you start a film is the script. Then the actors show up and they have instincts and they have impulses and there may be a speech you've written for them that they don't need because they can cover it with a look because they have that level of ability. The cast of Secret in Their Eyes is comprised of really, really smart actors who only want the movie to be better. Every request and every note were about making a moment more authentic or making a scene work better or making a transition work better.

'Chiwetel would come up to me a couple of times a day and say -you know the scene we're filming three days from now? I think if we added this line in today's scene it would make that scene play better.' And ninety-nine percent of the time he was right. Why would I not welcome that kind of input? They know what feels right to that character. I think all of us together made for a pretty good mix."

Casting The Film

'A good friend of mine once said that the best way to understand a character is to know what he or she fears," says Johnson. 'I think Ray Kasten, as played by Chiwetel, hints at those fears with his performance, but they are never fully manifested, which adds to the strength of his character. He's a very decent man, doesn't even know how decent he is and probably tests himself more than he should. He clearly has great passion in his life and has made sacrifices that have probably kept him from being completely happy.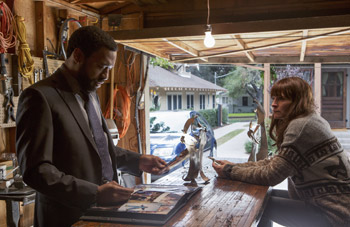 'There are two Jesses in this movie. When we first meet her she is full of life and wildly in love. Something happens to Jess and she becomes another person. These are the two extremes that Julia Roberts plays extremely well. And like the best characters, Jess has secrets.

'At first blush Claire is on the track to super stardom in the L.A. District Attorney's office. She's ambitious, she's smart, she's well-educated, is engaged to the right kind of man and everything seems to be going right for her. Unfortunately, what trips Claire is her own decency as a human being, her own impulses and love."

'The people in this movie don't behave like characters. They behave like people. I take a teeny bit of credit for that but most of it goes to the cast. It's an abundance of riches," remarks Billy.

The first building block to casting the film was the availability of Academy Award-nominated Chiwetel Ejiofor. 'Ray is a highly driven, very functional guy who made a mistake that he thinks cost someone a life and he can't get past it," Billy says. "I always thought Chiwetel would be amazing in the part and had never been given anything like this to do before. I was very excited about that.

'The character of Jess was originally written as a man, Mitch Cobb, until Julia raised her hand and said if I'd turn it into a woman, she would play it. That was a huge deal and such a great idea but it was not what I was thinking when I sat down to write it.

'Jess is barely functioning. She froze thirteen years ago and her life just stopped. Her heart kept beating so she kept going to work every day but she was dead. In particular Ray is trying to liberate Jess because she's had this horrible blow and never recovered. To ask an actress to come play that is sort of the ultimate trap because you can just play sadness and never get out of it and then you have a one-note performance.

'There's a huge range of emotions to the part and Julia brought in all these dynamics. There's another level that she brought to the movie because she's as courageous as she is. She went to places I've never seen her go to before. There were so many scenes with Julia where I would look around and see the crew just stunned and flipping out over what she was doing. That was the gift that she brought on day one, take one and it never tapered off, never.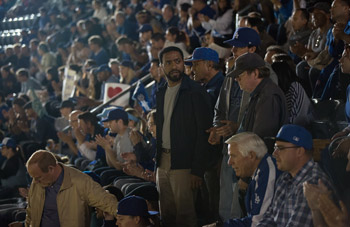 'Nicole was the last piece to fall into place and she is spectacular. When I went to cast the part of Claire, there were two boxes that had to be checked in terms of the actress who could play it. She had to be the girl you couldn't get over"or the movie makes no sense"and she had to be someone who is credible as a D.A. Nicole, of course, is both. She's the girl you can't get over, she's also smart as a whip and completely credible as a district attorney. She has a great presence and a great power about her. You can see it in the way she plays the interrogation scene with Marzin, where she just took over the room. There's a big engine in there and when it gets harnessed, it's a pretty awesome thing to watch."

'Once we had those three heavyweights it opened up wonderful opportunities to cast amazing actors in secondary roles," adds Jackson.

'Having Dean Norris, Michael Kelly, Joe Cole and Alfred Molina just elevated the movie in the best possible way. And for the lead actors, it puts them on their game and vice versa. You wouldn't have gotten them without having a great script and having Billy able to articulate what he wanted and to make clear to them why their roles are critical."

Recalls Billy, 'The first time we ever did a table read of this script, the whole cast was here in Los Angeles and Michael Kelly was in New York – just a voice coming through a telephone we'd set up in the middle of the room. And he was STILL fantastic.

You didn't even need to see his face to feel his performance, his excavation of the character. 'The guy is so natural, so authentic. He never has a bad take, ever. While we were shooting I was writing extra scenes for him, just because he was so good (and because his chemistry with Chiwetel was so good). We were very lucky to have him."

'Michael Kelly told me that the scene that made him want to do the movie was in the gym where he squares off with Chiwetel," adds Jackson. 'It's a real mano-a-mano, very old school; a very traditional, nostalgic Hollywood scene of two masculine guys going at it – in of all places, a gym."

Johnson knew Dean Norris from their years collaborating on the Emmy-winning television series 'Breaking Bad." And then it turned out that Norris was right at the top of Billy's list of actors for the role of Bumpy. 'I didn't even have to share that with Billy," says Johnson. 'Dean, it turns out, had not seen the Argentine movie so he didn't fashion Bumpy after the character who plays the equivalent of him in the movie. He truly made Bumpy an original character."

Two of the most difficult roles were those of the characters Marzin and Beckwith, both of which were played by Joe Cole.

'Joe Cole was probably the riskiest casting choice we made on the movie," admits Billy, 'because the part called for someone who could go undercover as an informant in a mosque. And Joe looks British, which he is. But he's such a great actor – and his auditions were so strong – I felt we just had to rewrite the part enough for him to play it.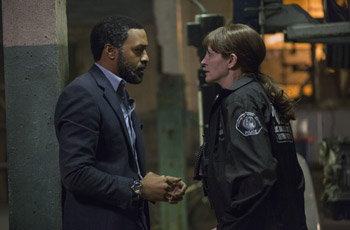 Adds Johnson: 'Joe Cole is someone who is on the verge of being a really, really important actor. He plays two terrible characters and often on the set when you see him you can tell he's in his zone. He takes his craft very seriously and has been wonderful in the roles he plays."

A final casting coup was the addition of British actor Alfred Molina whose career has spanned every entertainment medium from theatre to motion picture to spoken word. Reveals Billy, 'Alfred has been an acting hero of mine since Raiders of the Lost Ark. I've always wanted to work with him and felt lucky as hell that he said yes. He's someone else I was happy to change a character for. Our D.A. character evolved quite a bit after Fred agreed to play him. When you've got an actor with his kind or range and his kind of talent, you USE it. Also, his chemistry with Chiwetel was so strong. I found myself wanting to give them cage-match kind of moments just to see how they'd push one another. They never disappointed."

Billy remarks that what was amazing to him throughout production 'was the cast's determination to make each day better than the last. They brought it every single day, every one of them. There was an intensity of purpose and a sort of singularity of intention on this movie from everybody in the cast. They were all trying to match each other. Not competitive in a whiny way, competitive like an athlete. They just kept raising the bar for themselves. It was pretty thrilling to watch."

'It was a privilege to go to work every day and direct this cast."

The Man Behind The Curtain

Billy believes that it takes a village to make a movie. 'Your job when you direct is to assemble as many talented people as you possibly can around you and get them to bring you their best at all times," states Billy. 'I think that is more easily achieved if you make people feel safe, if you make them feel heard, feel valued. In this case that was really easy because I do value them tremendously. I got the sense from this cast that they wanted to be in a movie that had the kind of aspirations that this movie has. They enjoyed the challenge and I think they respect that as a goal. I think that is why they came to the party. I don't think it has much to do with me. I'd be flattering myself to think that it did but I do feel really lucky that they made that choice."

'Billy is one of the most decent people I know," says Johnson. 'I've never seen a cast and crew so supportive of a director.

'At the end of every day, he goes around and shakes everybody's hand and thanks them. At our midway point, he sent an email blast to the entire cast and crew saying whatever was good about the production, about the footage we had shot, was due to them...that he was just lucky to be along for the ride. Consequently, we all adore him and it's been a great partnership. Sometimes I think I better really be on my toes in order to be able to answer his questions and be there when he needs me!"

'Billy came to this movie meticulously prepared," adds Jackson. 'I've worked with a lot of directors and often they come to the set unclear on what they want to shoot, without a shot list. They rely on the DP or figure it out in the moment and often you don't get the coverage or material you need. What I appreciated about Billy was how prepared he was."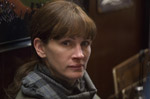 The accolades echo with the cast. Says Ejiofor, 'What I like is when I read something into a character that I can relate to. If I can understand the interior life and feel like it's been presented in a way that has a universality but is also unique and specific.

A story like this one is moving and pumping and has all of the three dimensional aspects of a real world, a real universe created. There is also the romance of friendship and the romance of a kind of certain moral codes and moralities and obligations to friends and families. In that sense it has a very deep and profound heartbeat to it. It was the combination of those things that really affected me when I first read the script. You want to dive down the rabbit hole as quickly as possible."

Nicole Kidman says that the plot intrigued her when she first read the script. 'Rarely do you get scripts that have three strong protagonists and a really, really strong storyline. I've known Billy for a while now and I wanted to work with him and the idea of doing this with Julia and Chiwetel was compelling. 'For me writer-directors are the best combination. Billy is so collaborative and he has a great sense of structure and a great sense of humor. He frequently would rewrite or change things a little bit in order to adapt to what Chiwetel and I needed. I call him Professor Billy because he also teaches writing and has so much knowledge of film."

For Julia Roberts the essence of the story is about the evolution of people who were taken off track by destiny. 'I was very taken with Billy's script. I don't read a lot of scripts that I like and I don't work very often. But I read this and thought it was truly interesting.

'Billy has been remarkable for me as an actor. He's so available and he's like Encyclopedia Brown. He knows everything, he's calm and he's super-loving. He's always taking care of all of us in these very fragile scenarios that he's created. I think he probably feels bad for putting us through all this," she laughs. 'Thirteen years is a really long period of time," Roberts continues, 'and to constantly be reminding myself where I was thirteen years ago to get a perspective on what a huge shift can happen in a person's life in that amount of time has been a challenge. For me it's a great opportunity to play almost two different characters over thirteen years. Jess is not the person she was meant to be, the person she was born to be and lived her life to be. She's not that person anymore. She's become kind of a shell. I don't think it's a void. There's still a very specific purpose to her days. Billy and I talked about this a lot. I don't think this is what Jess mapped out for herself, it kind of evolved in her hands and she just never dropped it. Now it's become a ritual in her life, the way that her family used to be. It's very sad, but it's fascinating. It's a complicated Rubik's cube to be solved. It's pretty obvious from the title that everybody is hiding something, but it's doled out so carefully that everyone is going to be surprised at the end."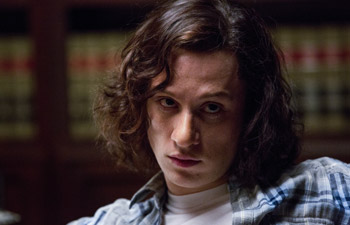 'I had read the script and then heard who else had been cast in the movie," recalls Michael Kelly. 'I had to read the script twice because so much happens and it's so complicated with twists and turns.

'I then had a phone conversation with Billy and that's when I decided I wanted to do the film. The characters were interesting, the story is great, but it was Billy's passion and what a great guy he is that sold me on the film. You just want to work with him."

Dean Norris shares a similar sentiment. 'This was a fantastically written script, so complex. I loved it because there were so many things that aren't in the words, which is always the mark of a great script"a lot going on underneath the words and in the silences between the words. Billy doesn't hammer the obvious so it allows you as an actor to explore things and bring things to the playing field."

For Alfred Molina, there is no way to pigeonhole Secret in Their Eyes with a genre label. 'Those monikers are always a bit frustrating because there's elements of a love story, there's comedy as well as elements of a buddy movie in the relationship between Ray and Bumpy."

The word Molina uses to categorize his experience is 'fun. Billy is a lot of fun. He knows exactly what he wants and he's fast. He comes in incredibly well prepared, which is crucial. He not only knows what he wants, and this is crucial and not something a lot of directors know – he has the added skill of actually recognizing it when it's there, which creates a good rhythm for work.

'Everyone in our story is a little bit broken but that's life, isn't it? That's the world we live in. If I ever discovered someone who genuinely didn't have any secrets I don't think I'd trust them."

And then there is the young British actor Joe Cole entrusted with creating two characters, Marzin and Beckwith, one more despicable than the other. 'I find it interesting to bring life to -bad guys,' and try to understand the sort of human thing behind them," explains Cole, best known for his role in the popular BBC television series 'Peaky Blinders."

One of Billy's requests of Cole was that he not fraternize with the other cast members outside of filming. 'I didn't think that Joe and Julia should ever be anywhere near each other away from the set," explains Billy. 'I thought they should treat each other like strangers. I actually learned that from Paul Greengrass who directed Captain Phillips where he kept Tom Hanks and Barkhad Abdi apart until the day they met on screen. I always admired that and thought it was a great move, so I ripped it off," he laughs.

For Cole, the challenge was an easy one. 'I've barely looked at Chiwetel, Nicole or Julia except in scenes on the set, so I have no relationship whatsoever with them. I think when I walk up and do different scenes it makes it more interesting because they don't know who I am as a person in real life and I'm really very different."


About The Production
Billy hardly considers the movie his alone. 'This is a film by a couple of hundred people. It's a film certainly by Juan Campanella and Eduardo Sacheri (who wrote the 2010 film). But it's a film by the Director of Photography and his crew. It's a film by the Production Designer and his crew. By the Costume Designer and her crew. It's certainly a film by the editor. It's a film by every single person who is working on it, the composer, and the cast who brought so much to it.

'This is not a film by me; I need hundreds of people. I need every single grip, I need every single sound person and hair and makeup. They all have to be absolutely at their best every single day."

While Secret in Their Eyes brims with talent, 'Once in a while when you're making a movie, there's someone who sort of becomes a star right in front of your eyes and I feel like it's Danny Moder on this movie," says Billy.

'Going in I knew his work. I had called directors he had worked with and got these rave reviews and yet I still felt that, Emmy nomination notwithstanding, he was a little bit undiscovered. Then when you see what he did on this movie, where he's completely artistic, unbelievably inventive, suggesting great ideas and talking me out of bad ideas which I have all the time, it's been wonderful."

'Danny is completely collaborative, fast and thinks up things that are visually right for the tone of the movie. He is constantly expanding the size of the movie, but it's always dictated by what the story is telling and how the camera can help to tell the story more effectively."

Moder, whose work includes The Normal Heart, Mr. & Mrs. Smith and Spider-Man 3, is, like Billy, an L.A. native. Moder says that he wanted the city to be viewed not through the prisms of beaches and highways, but in a classic downtown light. 'It really comes down to Billy using his instinct," Moder says. 'He wanted people with enough experience to always have a plan but also flexible enough to be open to new ideas."

Executive producer Jeremiah Samuels had the daunting task of putting all the physical elements together for Billy and his film, beginning with a shooting schedule that would take into consideration not only the cast elements, but also the myriad Los Angeles locations where the director wanted to film.

'What you never think about anymore," says the veteran filmmaker, 'is the percentage of the job that is consistently adapting to change. You just have to be able to respond, make a plan and then respond within that plan and have your contingencies in line. You don't have time to be emotional or respond to changes or difficulties; you literally just have to be thinking of the next thing to do.

'Unbelievably," he adds 'we shot this on a 32 day schedule which went very, very well. We never walked away from a day feeling the lack of time or the lack or resources but it took a lot of adjusting on the part of the production staff, the AD staff, and every department head. When you add to it the level of the talent, their blackout dates, the locations and all the technical details, we had to shoehorn it into an obstacle course that could not move. The first four weeks of this movie were just about hitting those marks and we did it perfectly."

Samuels attributes much of the smoothness to Billy's use of downtown Los Angeles as the backdrop for the story, and very much a character in the film. 'The movie exists in two time periods, 2002 and present.

There are parts of downtown Los Angeles that work perfectly for the flashbacks and for the present day. Los Angeles and many of its iconic landmarks become characters in the film. Along with some amazing helicopter shots we did at Dodger Stadium, we also did some night work flying over the city getting beautiful shots of Los Angeles, which will be interspersed with the story to create the feeling of the city."

Billy and Danny used understated lighting to capture the idea that, 'life had sort of been muted for all of these people."

One of the first collaborators to sign on to the movie was production designer Coates. Says Johnson, 'Not only is Nelson extremely talented and well thought of, he is one of those people who has always been considered to be production friendly, meaning he can work within a budget. What I didn't know about Nelson was how inspired he is. Forgetting the fact that he's been able to do a lot for a very little, it's what he's done with that -lot' and the way he's been able to present things and see things that's been terrific. I think that in our movie he has taken the best of Los Angeles and then made it even better."

'You have to cast your crew as carefully as you cast your cast," says Billy. 'They influence and impact what you've written, they expand on it. And they should; they should make it more than it was. 'There are a few people that I can point to and say the movie would have been impossible without them. Nelson is certainly one of them. I have never seen anybody stretch dimes into dollars like he does. He's unbelievably resourceful; so inventive, so enthusiastic. I can't imagine working with anybody else ever again. He got this movie, he just understood what we were trying to say about Los Angeles and how to articulate that. He is so inventive."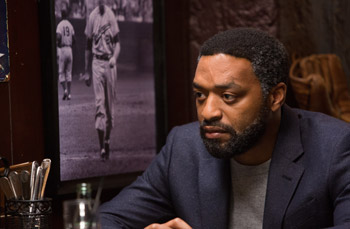 'Billy did some really marvelous adaptations," Coates says. "It is a riveting movie that I think is going to be incredibly exciting not only to watch, but even to look at and listen to. People have been joking that Danny Moder and Billy and I have been running around like the Three Musketeers. It's just that nimble energy that the three of us have shared that has really been fun as to shaper the project."

Coates says that once he reads a script, prospective locales spring immediately to mind. 'So at the very first meeting I had with Billy I knew exactly where everything should be. I wanted this to feel like a contemporary noir movie and really make it all urban. In almost every shot I wanted it to have connections to downtown Los Angeles so that it feels a little dark, crowded, dense, claustrophobic. I wanted it to have so much going on that you don't know what's happening right behind the next wall.

'From there we started building the movie. We showed Billy a downtown Los Angeles that he didn't even know existed."

One cinematic element crucial to Billy was a sense of urgency and messiness. The story returns viewers to the months immediately following 9/11, and Billy didn't want the investigators' bullpen to look too slick, too perfect, too orderly.

Laughs Coates, 'I assured him from the get-go that it would be a mishmash of furniture and paperwork so you feel like everyone is a little bit in crisis mode. So we introduced posters and anti-terrorism things and extra little flags – all the little elements that were populating our environment right after the attacks on the World Trade Centers. Downtown we threw in bollards and planters that everybody was putting in thinking they would block potential car bombs. We wanted that urgency and that claustrophobia. So instead of a clean conference room, there are computers on the conference table and paperwork all over it."

'Here's the thing about the ambitions of this movie," says Billy, 'We're trying to make a big Hollywood movie, and that means having big cinematic moments. I've been a lifetime Dodger fan. I grew up in that place. Dodger Stadium is a cathedral to me. I was going to move heaven and earth to shoot this movie there for personal reasons and also because I thought the scene was going to be so big that I had to have it. 'The other iconic Los Angeles landmark I needed was Santa Anita Racetrack. That location felt the same way. There is a sequence that is critical to the movie that couldn't be shot anywhere else."

'Instead of saying Los Angeles is a character in this movie, I say it's very L.A.-infused," continues Coates. 'It's a movie that takes you on a journey to places that seem familiar whether it's Santa Anita or Dodger Stadium. But it takes you there at a different time."

Coates was able to inject a nostalgic touch to the film by desaturating colors as L.A.'s drought woes worsened over the past decade. It provided the film 'more vibrant feeling. More of the color drains out for 2015 and that not only helped the story but it also mirrors what's happening in real life."

Coates describes cinematographer Moder as " so talented that Billy and I want to put him into our contracts," says Johnson. 'He is gifted and most importantly he has the best attitude. He has great suggestions and at the same time is very respectful of what Billy wants. I've never once seen him sit down. He is constantly out there and thinking of things, arranging things."

'We're filming the two different time periods with different sets of lenses," explains Billy. 'Events in the year 2002 were shot anamorphic and those in 2015 were shot spherical. The attempt there was to differentiate between the two, visually."

'We sought to make a movie that had these classic elements that we all grew up with, these cinematic moments, a wide-screen feeling," Moder says. Moder says that one of the biggest challenges was enlivening Jess' hollowed world, while maintaining the character's elegant manner.

'The life of nothingness that Jess talks about in describing how she feels this assailant should be handled is something that Billy and I talked about a lot," Moder says.

Family flashback scenes 'were drenched in sun and giggles and smiles. Everything you could hope for in a relationship with your daughter. Then her life was ripped from her in such a drastic and severe way that all she could do was wish for nothingness in this life."

Even camerawork varied, depending on character. 'Another way we delineate," says Billy 'is that any scene in which the characters Marzin or Beckwith appear are shot handheld while the other scenes are shot on sticks, or a dolly or a steadicam. We did this because Marzin and Beckwith make the world of this movie unsteady."

Explains Moder, 'there's an uneasy sense when you watch a handheld camera shot. It's a beautiful way to get through a scene because you can move a little faster and execute angles pretty quickly. It also tends to make the viewer a little uneasy. Sudden things might happen, there could be surprises at any moment."

Another crucial element: reality. Even when it's obscured. "I like to stay behind people and see only one quarter or three quarters of their face," Moder says. "We're always trying to put people off to the side so you don't really see everything right off the bat. You're looking at one thing and it turns into another." That alternate view was assisted by costume designer Cunliffe.

'Shay is an artist and has the courage of her convictions, which I really admire," Billy says. "It takes a special person to go up to Julia Roberts, who not only is a superstar but a supermodel, and say you're going to be wearing a faded polo shirt and khakis for half the movie and sell it in such a way that Julia completely embraced it." Roberts 'made the decision to dive in," Billy says. "In terms of the way she was going to look, in terms of the way she was going to dress, in the way she was going to walk, carry herself. She went as unglamorous as it's possible for Julia Roberts to get. Because her beauty brings a certain thing you can't ignore unless you put a bag over her head. But in terms of the energy that she brought to the part, she decided to be the real deal as Jess. And it shows in every single frame."

Roberts says she was drawn to the film's larger messages about hidden pasts. 'Keeping secrets diminishes the quality of our lives because so much energy has to go into it," she says. 'One of the things that led us to the look for Jess in present day was 'What do you look like when for thirteen years you've been shouldering this burden, this constant weight and untruth?' What does that look like? It really must be like having a disease." But Coates says that Cunliffe has a knack for saying much with visual understatement. 'Shay and I have a great shorthand," Coates says. 'For example, she found this amazing blouse that Nicole wears when Chiwetel first sees her. When she showed it to me it changed my idea for that set and we made the wall out of a dark wood. Nicole set off the wall so beautifully. We bounce things back and forth like that all the time. She not only makes everyone look so appropriate for the period, she comes up with great ideas."

Cunliffe says that the first time she reads a script she tries not to think about her role in the project. 'I try and just receive it entirely as the story it is, almost as if I were any viewer. Then I'll have a second reading where I'm very much thinking of the arc of each character and how that will be expressed through the costumes. But I like my first impression to be as if I were simply reading it for pleasure."

Cunliffe says she works 'very closely with the actors in fittings and in preproduction and I do a breakdown for them and talk it through before we even begin trying on clothes. I have a research book of the types of people they will be portraying, the world they inhabit and then any design thoughts I have. I like to spend half and hour or so and talk it through and look at the images together. For these characters, I actually split their costume plots into 2002 and 2015 for the actual list of each costume."

Roberts's fitting 'was very fast and very definitive, Cunliffe says. "She's tremendously decisive and intuitive. We met for forty-five minutes and she never wavered. She looked at the rack of clothes and immediately was able to tell what felt right and what didn't for her character."

Cunliffe is adamant that she prefers the wardrobe is NOT noticed, that the subtleties of the characters' costumes not be telegraphed to the audience.

'You always hope," she says, 'that all the thinking and planning you've done is absolutely unnoticed by anyone, except maybe your own profession. You just want it to feel so right that it keeps moving and nothing jumps out at you." Says Billy: 'The story is about how these people went down this rabbit hole thirteen years ago and here's Ray getting them to go down that same rabbit hole again. Each of those characters needs to take that journey, or they're going to stay stuck. That's the movie."


Secret in Their Eyes
Release Date: November 19th, 2015