The Northern Beaches Award-Winning Mumpreneurs Taking Australia And The World By Storm
There must be something in the water surrounding Sydney's picturesque Northern Beaches which sparks the entrepreneurial spirit.

Her family upbringing where food played an important role in bringing people together and a couple of pivotal moments in her life led her to set up her business.

A few years ago, whilst living overseas with two young babies 13 months apart and going through a tough and lonely time someone turned up to her door with a home cooked meal and baked treats. She realised the impact that gifting food could have to show someone you care, and it made her question how she could share this with others and pay it forward.

Secondly when her grandfather passed away and her grandmother's house was full of flowers, but her fridge was empty and thirdly the frustration she felt as a friend became very ill but was too far away to drop her some meals. She wanted to create something that was both thoughtful and practical. Flowers just did not seem enough, so the idea for Happetite was born.

Monique has recently won Bronze in the 2019 AusMumpreneur Awards in the Food and Beverage category. She was also a finalist in the CGU small business award.
Interview with Monique Treder
Question: Can you tell us about your business?

Monique Treder: I'm Monique, Mum of 3 young boys (aged 8, 6 and almost 2), foodie and founder of Happetite Food. Life is hectic and hilarious and I wouldn't have it any other way. Our house is full of noise, friends, footy boots and lots of food. My family has played an important role in the reason why I started up my business and is the motivator to keep me going.

I started Happetite Food three years ago. Happetite delivers comforting homemade meals as gifts during times of celebration or sadness. New baby, bereavement, illness, new house, moving house and just thinking of you.

"I know how good it feels to receive the gift of food and I want to share that with others"

I come from an Italian family where food and meals are shared and made with love. I wanted to recreate this with my Happetite packages. Bringing back a community of people looking after each other with meals and sweet treats.


Question: What originally inspired you to begin working for yourself?

Monique Treder: I hadn't really planned on having my own business but life threw a challenging moments my way and made me think that maybe I wasn't the only one experiencing these frustrations. After three major life moments and plenty of market research, Happetite Food was created.

A few years ago I was living overseas with my two little boys born 13 months apart. It was a very challenging time for me being away from family and friends support network and struggling with post-natal mental health issues. Someone I hardly knew turned up at my door with a home cooked meal and some baked treats and I was blown away. A bit overtired and very emotional I ended up in tears. I was overwhelmed at the impact a gesture like this could have on me. This memory has stuck with me forever.

The second moment was when one of my friends who was also living overseas at the time was running between her home and a hospital – due to her husband experiencing heart failure, fighting to hold onto his life She was exhausted trying to be there for her husband during this time while also keeping it together for her two young children. She was falling apart and as I was not there I felt useless and wanted to be able to help – I wanted to send her food so that she could take the time to nurture herself and remain strong to support her family, but there was just nothing available out there that offered that. I wanted to provide something that was practical, and at the same time, something that would help eliminate the daily stresses often experienced during tough times. When I moved back to Sydney, my grandfather passed away and I witnessed my grandmother's house overflowing with flowers and wreaths – as if it were a florist rather than a home. I remember seeing vase after vase, wreath after wreath. There were just so many flowers. But when I opened her fridge, it was empty. Coming from an Italian family, not having food in the fridge was shockingly foreign, I knew first hand from my family and experiences that nourishing food was the one thing my grandmother needed to get her through this time of mourning. That was the pivotal moment when I knew I had to transform Happetite Food from a dream into a reality.

I had no idea what I was doing (and still don't most days!!) but I felt passionate about starting up Happetite and helping others going through similar situations and just decided to give it a go.


Question: Can you talk us through the creation of the product?

Monique Treder: My grandmother played a pivotal role in the creation of the Happetite packages. She is the person that taught me the importance of food in bringing people together and that food should always be made with good simple ingredients and made with love. Nonna shared her family recipes that are now part of each Happetite package that goes out. She is still part of the regular taste testing and quality control and is not shy when telling me the recipes aren't up to her high standards! It makes me so proud to know that family recipes that we have shared for generations are now being shared with many other families, friends and colleagues to show their support and comfort others.


Question: Where do you source your materials?

Monique Treder: We have a commercial kitchen and source local ingredients. I worked with my grandmother to recreate her recipes. At times we include special items and seasonal packages for Christmas and Mother's day. For these packages I have gourmet local supplies that add in tasty items such as handmade chocolates, naturopath tea, seasonal cherries and free range hams. I find unique and tasty items and include them in our packages. It is one of my favourite parts of my job.


Question: What advice do you have for aspiring Mumpreneurs? Starting and building a business can be a lonely job. It takes time and energy and I have found it is really important to have people that support and understand you. Mentors, other women in business and a great networking community. It helps to get through tricky situations, laugh together and praise each other through little wins. I feel like I have found a great supportive community of mums in business and would highly recommend it.

Set goals and praise yourself for the little wins. There are plenty of hurdles but also plenty of wins. Every few months I find it is worthwhile to look back on what I have achieved and celebrate the little wins. It helps me keep motivated and driven towards my goals.

Try and only be one thing at a time. It is very tempting to be mum and business owner at the same time but I would recommend trying to separate them wherever possible so that you can focus on one at a time with your complete attention. Playing lego with my boys is a 100% focused task and if the boys catch me checking my emails I get called to attention. Lucky I have them there to keep me on track!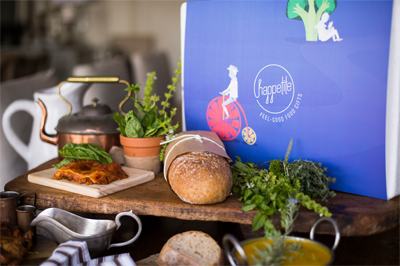 Question: What systems have you put in place to juggle work and family life?

Monique Treder: These are a few things that help in our household that I would recommend:
Carve out some you time- a morning run, coffee with a friend or just a walk on the beach. These times are super important for your health and wellbeing and for your families. You need to take care of yourself so that you can take of your family and your business.

Meal planning – I do weekly meal planning and batch cooking to keep food ready for those challenging days. Its easy to double the quantity of food when cooking one meal and gives you one night off up your sleeve.

Automate wherever possible – the digital world definitely have some fantastic apps and programs that can help with the juggle. Be in social media scheduling, family sports and calender sharing, keeping invoices or email management. Find some tat suit you and introduce them into your work and personal life. They can definitely save some time and help with the work and family of five juggle.


Question: Overall, what has been the biggest lesson you've learnt since starting your own business?

Monique Treder: To keep your sanity you have to realise that you cannot do everything. I have learnt that lesson the hard way and am slowly starting to outsource some tasks. I found that the areas of the business or my personal life that I didn't enjoy and took me the most time (such as accounting or cleaning) where the first tasks that were outsourced. There is a fine balance between being able to afford to outsource and this giving you space to grow your business. I have learnt the areas that I am good at and enjoy and try to spend most of my time working on these areas of my business. I still have a long way to go but I am trying to take my own advice and allow others to step in and help out.

The other big lesson is that you need to be kind to yourself. It will take more time than you think and requires a great deal of motivation and energy so if your desk is messy, your house isn't shiny and clean or your kids eat cheese on toast once in a while that's ok. Have a laugh, enjoy the journey and just be kind to yourself.


Question: Do you have any advice for others hoping to start a thriving business?

Monique Treder: Do your due diligence. Who are your competitors? What is your offering, how are you different, how long can you afford to not make money for?

Get a great support network. I have tapped into a few different mentors along the way and they have been and still area amazingly helpful.

Set goals – what does success look like? Set little goals and celebrate when you achieve them. I recall meeting a friend who acted as a mentor for me and shouted me lunch when the website launched. He said "many people have the ideas but only a very few actually get to this stage in the business, celebrate it".

Network – starting up a business can be challenging and lonely. It is great to hear about other business mums that have been through or are going through similar challenges to you. It makes you feel better to be around people you can relate to and help out along the way.


Question: Can you talk us through a typical day for you?

Monique Treder: Up early, exercise, home to organise breakfasts and kids lunches and get the kids to school and kindy. My working hours are limited so I set tight routines to keep on top of tasks and try and remain focused and task orientated. I have my notes folder that I carry with me at all times and each morning (work days) I set myself the tasks that I need to achieve that day. I turn my emails off, don't check social media and don't take personal calls. It seems a little extreme but it is the only way I can get my tasks done. I set myself a time for each task, set the timer and aim to get it done in that time. After the timer goes off I get a break and start the next one. I find it works well for me and helps me be more efficient as I know how much time I can lose surfing the internet and unfortunately I don't have this luxury.


Question: How can we find out more about you and your brand?

Monique Treder: Check out the website at www.happetitefood.com.au
https://www.facebook.com/Happetitefood/
@happetite_food/


Interview by Brooke Hunter