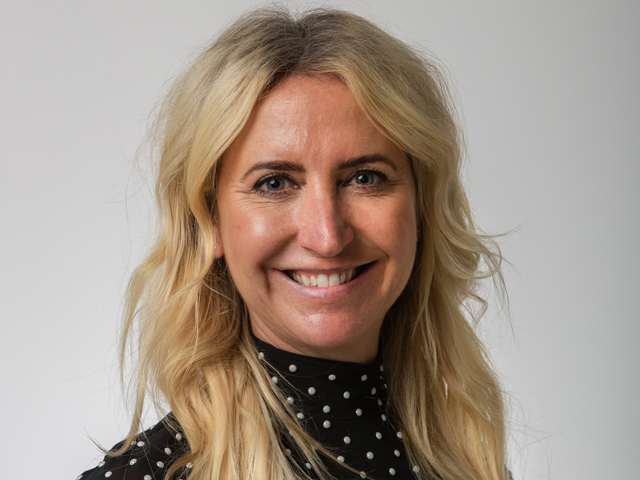 Female-Run Start-Up Joins The On-Demand App Market
Fix it Faster is an app that allows users to book on-demand, trade services such as electricians, plumbers and handymen, and is now available in Sydney's Hills District and Eastern Suburbs, led by female CEO powerhouse – Mez Graham.

The app puts the power in the hands of customers and allows homeowners and renters to find the service they need, book a certified service provider, live-track their arrival via a unique map feature and then rate the experience upon job completion.

Fix it Faster also provides world class technology for tradesmen and service providers to facilitate an efficient and effective workflow which brings more jobs and more money into their day. The app's capabilities reduce the time tradesmen spend travelling, leading to less fuel consumed, less wear and tear on the motor vehicle and less tools down time.


Interview with Mez Graham, Fix it Faster CEO
Question: What is Fix it Faster?

Mez Graham: Fix it Faster is an Aussie start-up app that puts a whole new perspective on home services. Customers have the power to search and book nearby verified trades such as electricians, plumbers and handymen. It's Australia's only complete home improvement and property maintenance app-based solution. In addition, Fix it Faster is constantly developing and hopes to partner with more home services options to its users such as baby sisters, beauty therapists and more!


Question: What inspired the creation of Fix it Faster?

Mez Graham: Fix it Faster's concept came from a clear gap in the on-demand market. We live in a mobile-driven, on-demand society and we decided to look for and provide a solution that helps fit wellness and home improvement into our increasingly busy lifestyles. Fix it Faster not only helps the user, but also benefits the service providers and tradesmen with world class technology to facilitate an efficient and effective workflow. The app helps them bring in more jobs and more money into their day. The app's capabilities help reduce the time they spend travelling, leading to less fuel consumed, less wear and tear on the motor vehicle and less tools down time.


Question: Can you tell us about how the app works?


Mez Graham: The app's interface is seamless and simple enough for anyone to use, whether you're a young first-time renter with a broken pipe, in need for an emergency massage or a single homeowner needing to put together a new piece of furniture. Services are shown across the screen giving you the option to select one that best suits your situation. Once you choose a specific service, a list of verified people who are available immediately in your area will appear. You will then be able to read reviews and check out their special skills before booking. Some providers will also list their costs resulting in no nasty surprises. After you make your selection, the app uses real-time geolocation to live-track their arrival. When the job has been completed, you are then able to rate your experience.


Question: How can we begin using Fix it Faster?

Mez Graham: With no added booking fees, users can set up a free account and easily restore order to their property by downloading the app from the App Store or Google Play Store.


Question: Will Fix it Faster be available Australia wide?

Mez Graham: At the moment, the app is available in Sydney's Hills District and Eastern Suburbs. We have already partnered with over 300 local and national tradespeople and currently working on bringing more home services options to the market. More states will also become active throughout the year as we currently piloting in Melbourne metro areas.


Question: What was the most challenging aspect of Fix it Faster?

Mez Graham: Convincing our Fixers to work smarter, more local and more efficiently. We know the customer has a need for this kind of on demand solution however the Fixers were resistant to change their old habits and work with sourcing methods. It was also a challenge to find the best people to join our team. Start-ups can be very demanding but very rewarding places to work, this means you must have the right mindset to wear many hats and pivot directions as you go into market. So, building our team was also a challenge.


Question: What advice do you have for aspiring Australian entrepreneurs?

Mez Graham: Be a great leader. I empower my team, I listen, I nurture and always try to lead by example. Your team will be a strong asset to your success. Surround yourself with likeminded people who share your vision and enthusiasm. It's also important to understand what it takes to turn a small business or entrepreneurial venture into an enduring great company. A truly great company makes a unique contribution to the community it touches. Create something that would leave a gap should it disappear. Make your customer satisfaction the number one driver for your strategy!


Question: What's a typical day like, for you?

Mez Graham: Get up, COFFEE (Nespresso Lungo) take my dogs Bailey and Byron for a quick walk in Dural where I live. I then head into the office to meet with my business partners and team to plan our day and prioritise our tasks. We work in a co-working space so we're all in one room and bounce back and forth from each other. Our sales, DEV, operations and design team all work communally. We tend to all eat lunch at our desks, bust it out and then I head home. I love to cook so my number one down time is preparing dinner for my family. Then some more work (or watch one Big Little Lies episode) and bed by 10:00pm.


Question: What's next for you and Fix it Faster?

Mez Graham: With great success in Sydney, we're looking at expanding the on-demand services into Melbourne's metro areas. We are also planning to partner with babysitters, beauty therapy/massage, dog walkers and more in the coming months!


Interview by Brooke Hunter