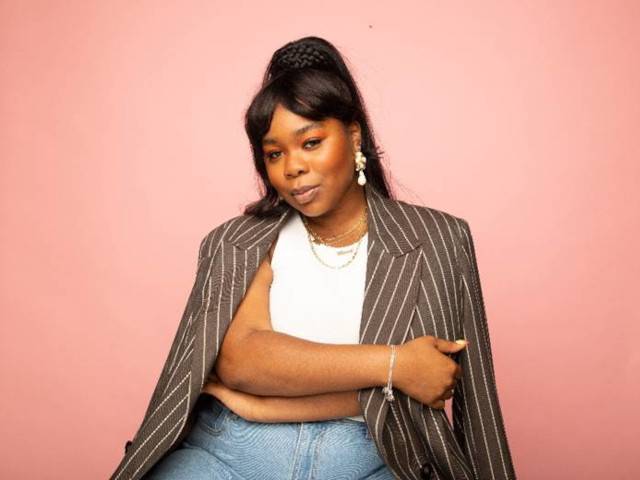 E! announced Flex Mami (Lillian Ahenkan) as the winner of the 'Australian Social Star of 2020' category for the globally recognised E! People's Choice Awards. A powerhouse and influential modern-day icon – Flex Mami is a social media sensation, DJ, TV presenter, podcaster, author, model and entrepreneur.

Flex Mami has built a reputation for being a new generation business woman with a no holds barred attitude to life. As a self-titled 'professional opinion haver,' she has cultivated a global and loyal following by being unapologetically herself. The multi-talented 26-year old uses her colourful social media accounts to explore everything from her own podcast and DIY home decorating to deeply important topics like racism – inviting her followers to join in on the conversation.

Coined as 'one of the most charismatic Australians of the internet', Flex Mami's passion for bringing conversations around identity and intersectionality to mainstream environments hasn't gone unnoticed with her unconventional parlour card game 'Reflex' flying off it's virtual shelves. As an extension to the dialogue she has cultivated on her social channels, 'Reflex' is intended to be a self-development and critical thinking game.

When she's not opening up game-changing conversations on her social channels – Flex hosts her own podcast Flex's Semi-Factual History Lessons. Far from what may have you learnt in your high school history lessons, the podcast delves into topics ranging from female incarceration and witchcraft to cancel culture and blackface.

Flex will receive her award for 'Australian Social Star of 2020' in good company as part of the E! People's Choice Awards, hosted by Demi Lovato, which will also recognise Jennifer Lopez as the 'People's Icon', Tyler Perry as 'People's Champion' and Tracee Ellis Ross as 'Fashion Icon of 2020.'

The 2020 E! People's Choice Awards airs on Foxtel and Fetch on Monday November 16 at 1pm with E! Live from the Red Carpet kicking off at 11am.