BELLO LIVES OUT HER ONSCREEN FANTASIES.
EXCLUSIVE Comic Con Maria Bello, The Mummy 3 Tomb of the Dragon Emperor Interview by Paul Fischer.
Not looking anywhere near her 41 years would suggest, the always luminous Maria Bello says she had no hesitation in doing a big-budget Hollywood movie that is poles away from her more character-based Indie work. "You know we've spoken in the past about this that I've always dreamed of doing this", Maria Bello explained recently during San Diego's Comic Con. "I'm so grateful and I feel so lucky. I feel some pressure because I've had people ask me where Rachel [Weisz] is and I'd say 'I don't know but I'm so happy to be here'. " Maria Bello appeared in her first Comic Con panel appearing in front of over 6000 fans whose enthusiasm could never be understated. "I actually thought it was great. I've always wanted to come to Comic Con and I was able to bring my 7-year old son with me as well as my boyfriend [they met the day she found out that she was cast in Mummy] and we were just walking down the street, and he saw Chewbacca walking down the street, so my son started yelling CHEWEY, WHAT'S UP?"
Maria Bello discovered the geek within at Comic Con as well as the action heroine in the latest Mummy film, in which she takes over from Rachel Weisz as the intrepid butt-kicking wife and author Evelyn O'Connell who, along with husband and archaeologist Rick, come out of retirement to do battle with a Chinese emperor [Jet Li]. The actress, Maria Bello says she trained extensively for this film, "because I had to work on wires, which was a first for me. It was quite easeful for me. I think because I dreamed about doing it my whole life. As you know, I wanted to be an action star since I was a little kid, reading romance novels about the woman who sneaks on the pirate ship and is a great swordsman, and uses guns, and fights, so when this opportunity came up, a month before my 40th birthday, I finally gave up on that dream. I thought, 'I've gotten everything I've ever wanted. I've played great roles, worked with amazing people, but I guess I'll never get to do my action movie.' "
Mummy is clearly the antithesis of Downloading Nancy, the intense and sexually violent film she starred in that premiered at Sundance. Yet Mummy director Rob Cohen saw something that persuaded him to cast the actress in this fantasy adventure. "Rob had an idea in the beginning that he wanted me to do this movie. He wanted an American sensibility to it, and an older sort of sophistication, so he really wanted me to do this movie. But of course, it was the studio going, 'She is a dramatic actress, so can she do this?' So we really had to prove it to the studio."
Maria Bello's dream of being in an action film was finally fulfilled and she laughingly admits that it was everything she'd hoped for. "Every day I went to set, I felt like a 12-year-old boy in the playground. I loved all of the action, even though it was quite hard sometimes, because I was away from my son a lot."As much as Maria Bello loved doing a Mummy film, her next movie returns her to Indie territory. "I just did Rebecca Miller's The Private Lives of Pip Lee, with Robin Wright Penn, Keanu Reeves, Julianne Moore and Alan Arkin. That was an amazing experience, in which I play a housewife in the '60s and '70s who is manic-depressive on Dexadrine. So I got to do my ranting, and my dramatic fill. But I would love to continue to do more of these movies, though I could never give up the drama, and the sort of more intense stuff."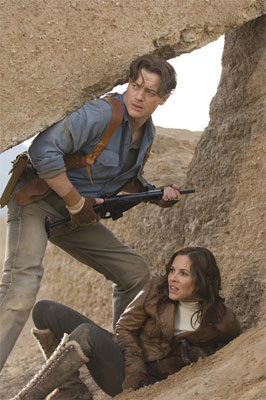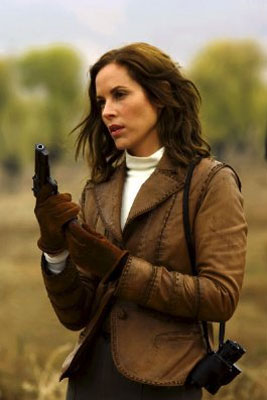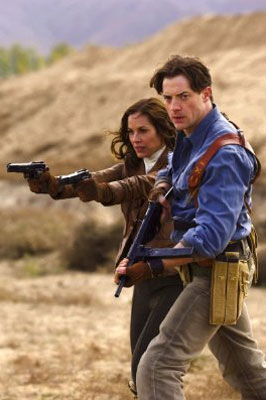 Actress and single mother, Maria Bello is also a tireless social and political activist, especially when it comes to the tragedy of Darfur, despite the President of Sudan's recent indictment. "But it's so disappointing, about the non-action of the world in Darfur. I mean, the new numbers are, 300,000 people died, but we believe in Save Darfur, more than 500,000 people have died, 2.5 million people have been displaced and I think it's insane that we're in Iraq, we're in Afghanistan, and the people of Burma and Darfur are suffering so much. But it was a huge thing that they actually came out and said that al-Bashir was basically a war criminal."
Suffice it to say the actress is no fan of the current US administration, and is convinced that his successor will make a difference. And yes, she is very much an Obama fan. "I've been campaigning for Obama and did so in Philadelphia during the Pennsylvania primary, because I'm from there. I met him a couple of months ago." That experienced Maria Bello described as being as cool. "He has such a light, and energy and I think he really represents the American people and who we really are, this generous nation, that I think the Bush Administration ruined on the world stage. But Obama does talk about Darfur in his speeches. I think the next step is holding them economically accountable, the leaders there, and freezing all of their assets, because I think it has a lot to do with economics."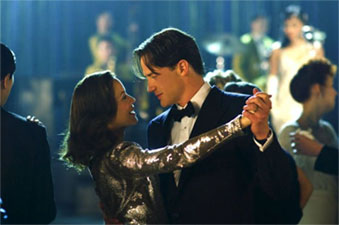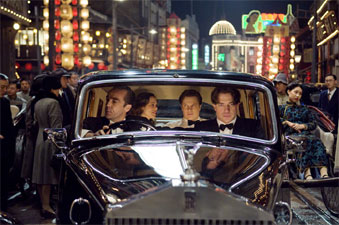 Maria Bello is also as enthused about her seven-year old son. "He's finally at that age, where he's obsessed with basketball. I go to pick him up last week, and I'm like, 'Jacksie, did you have a good day?" And he goes, 'Yo, Mom, what's up?' It was the first time where he wouldn't let me kiss him in front of his friends, but then that night he wanted to snuggle again. So I guess I have a couple more years of hidden snuggles."
And hidden Hollywood dreams it seems.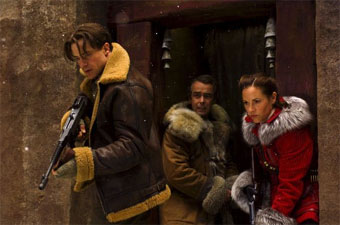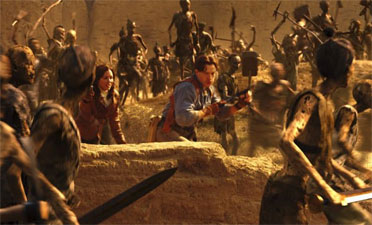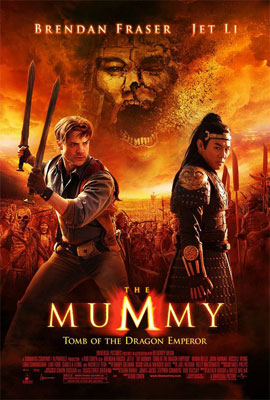 The Mummy 3: Tomb of the Dragon Emperor
Starring: Brendan Fraser, Jet Li, Maria Bello, John Hannah, Michelle Yeoh
Director: Rob Cohen
Screenwriter: Alfred Gough, Miles Millar
Producer: Stephen Sommers, Bob Ducsay, Sean Daniel, James Jacks
Composer: Randy Edelman
Genre: Action/Adventure
Runtime: 1 hr 51 mins
The blockbuster global Mummy franchise takes a spellbinding turn as the action shifts to Asia for the next chapter in the adventure series, The Mummy: Tomb of the Dragon Emperor. Brendan Fraser returns as explorer Rick O'Connell to combat the resurrected Han Emperor (Jet Li) in an epic that... The blockbuster global Mummy franchise takes a spellbinding turn as the action shifts to Asia for the next chapter in the adventure series, The Mummy: Tomb of the Dragon Emperor. Brendan Fraser returns as explorer Rick O'Connell to combat the resurrected Han Emperor (Jet Li) in an epic that races from the catacombs of ancient China high into the frigid Himalayas.
Rick is joined in this all-new adventure by son Alex (newcomer Luke Ford), wife Evelyn (Maria Bello) and her brother, Jonathan (John Hannah). And this time, the O'Connells must stop a mummy awoken from a 2,000-year-old curse who threatens to plunge the world into his merciless, unending service. Doomed by a double-crossing sorceress (Michelle Yeoh) to spend eternity in suspended animation, China's ruthless Dragon Emperor and his 10,000 warriors have laid forgotten for eons, entombed in clay as a vast, silent terra cotta army.
But when dashing adventurer Alex O'Connell is tricked into awakening the ruler from eternal slumber, the reckless young archaeologist must seek the help of the only people who know more than he does about taking down the undead: his parents. As the monarch roars back to life, our heroes find his quest for world domination has only intensified over the millennia. Striding the Far East with unimaginable supernatural powers, the Emperor Mummy will rouse his legion as an unstoppable, otherworldly force...unless the O'Connells can stop him first.
Now, in The Mummy: Tomb of the Dragon Emperor, the trademark thrills and visually spectacular action of the Mummy series will be redefined for a new generation. The Mummy: Tomb of the Dragon Emperor is helmed by director Rob Cohen (The Fast and the Furious, xxx) and written by Alfred Gough & Miles Millar (Spider-Man 2, television's Smallville). Reprising their roles as producers in the series are Bob Ducsay, Sean Daniel, Stephen Sommers and James Jacks.