by Paul Fischer in Los Angeles.
JACINDA TAKES HOLLYWOOD BY STORM - OR IS THAT UNDERWATER?
Recently married and nursing a sore throat, pretty Australian actress Jacinda Barrett - currently playing a single mother surviving the upside down world of the Poseidon ocean liner - admits that she is "always surprised" at how well her career is going. As we chat in a Beverly Hills hotel room at the end of a day of gruelling interviews, the Queensland-born actress is philosophical about her success as one of Hollywoods newest young stars. "Knowing the statistics are so against you that 98% of actors dont earn enough to make a living, that when youre one of the lucky ones that get to be working and doing stuff that you want to do with some of the best people in the business, its mind blowing." Although Barrett was born in Australia, her all-American good looks and convincing accent have paved the way for numerous acting roles in the USA. Barrett was first introduced to American audiences via MTV's "The Real World" (1992) during its fourth season which was set in London.
The actress left her home of Brisbane, Queensland at age 17 to pursue a modelling career on an international level. She was named one of People's "The 50 Most Beautiful People in the World" list, and her visibility led to acting work beginning with a role in the horror film Campfire Tales (1997). Since then, Barrett has made guest appearances on various TV shows and has shared the silver screen with some of Hollywood's finest stars including Nicole Kidman, Anthony Hopkins, Robert Patrick, Ed Harris, Renée Zellweger, Gary Sinise and Hugh Grant. Sporting an American twang, the actress says she is now dying to work in her native homeland, and hopes her Hollywood career doesnt get in the way. "I think Ive said it so many times that like theyll know that I want to do an Aussie movie. Im saying it but Im not doing it so it sounds like a contradiction, but there just arent that many Australian movies made with, with parts where Im the right age and the right type for it. But they just sent me an Australian book that Im going to read called Almost French. Which did quite well in Australia - about an Australian girl. So I hope very soon that Ill get the chance to."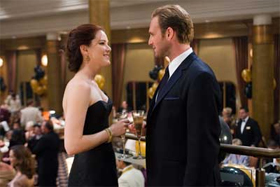 Meanwhile, Jacinda Barrett joins the likes of Kurt Russell and Richard Dreyfuss in a contemporary reworking of The Poseidon Adventure playing a young mother protecting her young son when an ocean liner capsizes. For Jacinda Barrett, the attraction of Poseidon was that it was "really fun to be part of one of these epic, enormous movies and Id never done anything like this, as well as working with Wolfgang… I mean to do a movie like this; hes the best at it and he got a great cast together. Also, its fun to see how all these stunts are done and do all the CGI stuff. I dont know if Id do it all the time but I really enjoyed doing this one."
Though still up-and-coming, Barrett sees herself as being selective in what she takes on, "I mean enough that Im not working right now. There were opportunities to work right now and I chose not to. I always find it hard to turn down projects when theres some element about them thats interesting to you - maybe the actor is really interesting or the script is great but the characters not right. So now I have to be a little stricter about turning down stuff if its not the right thing to do. But there arent that many movies getting made even out here anymore. , so, its a combination of being a bit selective and then also taking the movies when the opportunity comes when youre free and the movies right."
Yet audiences will still see some different sides to this talented Aussie in the months ahead, beginning with the new comedy, School for Scoundrels. in which Jon Heder plays an unlucky meter reader who enrols in a confidence-building class so he can win the love of the girl of his dreams. The class turns out to be something quite different when it becomes clear to the young man that his professor (Billy Bob Thornton) has his sights set on the same girl. "I play that girl, the dream girl kind of thing," she says, laughingly. The part was actually re-written once Jacinda was cast, "so I could play Australian." She adds that she had to re-learn the Aussie accent and "had to put it on a little bit more."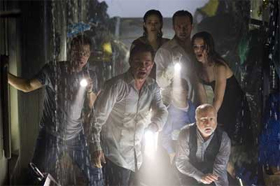 Barrett also stars in Mira Nairs The Namesake. "In that, I was in a culturally completely different world. Almost everyone in the cast was Indian and the entire crew. Its a story of an immigrant family and a great part of it is shot in India first and then they immigrate to the States. Its sort of two generations of a family basically and I was immersed in this. Mira approaches the work so differently and shes so effusive and warm. She did yoga every morning on set with the whole crew, and its a really powerful, powerful story - which I related to obviously, being an immigrant." And next, Barrett will be seen opposite Zach Braff in Last Kiss, a film about which she is clearly passionate. "Thats a real challenging role for me, a real tour-de-force part for a woman. I have a really big arc and its really strong and feisty, with these powerful 5-page scenes with Zach where were going at it. Its incredibly emotional and something I was dying to get the chance to do."
It seems theres no stopping the young actress who says that she hopes to start a new film by years end. It looks as if another Australian is sailing into stardom.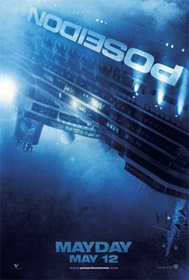 More Female Interviews:
www.femail.com.au/interviewsfemaleactors.htm
More Male Interviews:
www.femail.com.au/interviewsfemaleactors.htm
DVD Releases:
www.femail.com.au/dvd_video_releases.htm