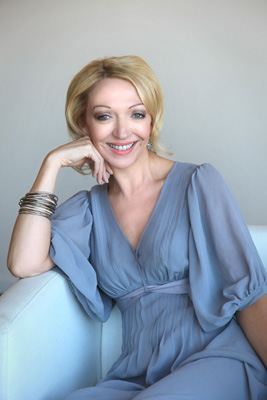 Hollywood Immersive
This extraordinary collaboration has been designed to offer students the opportunity to engage directly with industry professionals and agents - closing the gap for what is an exciting era and industry for young Australians'.
And what an extraordinary journey they will take!
This specially designed program will focus on On-Camera Acting Workshops - Specializing in Auditioning and Cold Reading" and will give our students not only an amazing experience but also an important competitive edge when auditioning.
Margie Haber's Studio will host students for the Hollywood Immersive program. Actors are taught invaluable skills specialising in auditioning, all of the techniques taught are also applicable when actors secure work in film, television or commercials. Margie teacher's actors to believe "I am this person living this life" and to "Trust your work and stay in the moment".
Subjects covered across during workshop will include:
Introduction to Los Angeles and the Entertainment Industry in the US presented by Margie Haber

Cold Reading techniques

Audition techniques

US Dialect/Voice Coaching

Improvisation

Additionally, fantastic recreational activities have been scheduled around the training workshop sessions, which will include: Universal Studio Tour, Various Hollywood Tours, Walk of Fame, Theatre and Comedy evenings.

All students will be chaperoned by industry professionals - One for every five students.

This tour does not promise stardom - but guarantees your child's confidence will grow through acquiring solid skills and a clear understanding of the industry. This tour will lay the ground work for your teens future within the industry.

Lilly Dawson has created a Hollywood Immersive workshop team for Aussie children and teens.

Lilly Dawson hosting the workshop has 15 years experience, working on films including Ghost Rider, Knowing, The Tender Hook and Strange Bedfellows. She has cast worldwide campaigns, video clips for U2, and acted recently as Eva Mendes Personal Assistant.Eva Mendes- "I had the pleasure of working with Lilly Dawson in 2005 on my film 'Ghostrider'. She was completely over qualified for the role of my assistant… her work ethic and knowledge of the business was impressive.... so much so that I can't wait until I can afford her and have her work in my LA based production company."

Margie Haber For over 30 years, Margie Haber has taught many of Hollywood's rising stars and working actors. Her clients have appeared in hit movies, TV shows, cult classics and in a variety of media.

Margie developed a successful audition technique that has helped hundreds of actors prepare and succeed. She teaches actors how to get out of their own way in auditions, how to break down the scene for the best approach, and how to use her unique technique in breaking down the phrases in a script.

Margies' popularity inspired her to create an International Studies Program, which runs quarterly with 12 actors from all over the world studying for one month with Margie and her coaches at her studio in Hollywood.

Margie has worked with stars including Brad Pitt, Vince Vaughan, Kyle Chandler, Kristin Davis, Halle Berry, Molly Sims, Heather Locklear, Kelly Preston, Lisa Rinna and Tom Arnold - and is devoted to sharing her passion for acting and inspiring teenagers to imagine, aspire and confidently engage in the challenging industry.

Margie is also author of "How to Get The Part without Falling Apart". Described in her book Margie takes away the three P's of Pain, Panic and Performance Anxiety from the cold reading process and gives back the big P, POWER, to the actor.

Halle Berry -Oscar Winner Actress "I came to see Margie, worked with her, got a whole bunch of great ideas and was so prepared to go back. I was going to go get this job and I was going to knock their socks off because I was so ready".
Heather Locklear - Actress, Boston Legal, Scrubs" There are so many acting teachers out there, and I've studied with some of the best, but for auditioning, there's only Margie".

www.margiehaber.com



Interview with Lilly Dawson and Margie Haber
How can young Australians prepare to become actresses?

Margie Haber: Seek proper training it is vital.


You have been in this business for over 30 years, what do you think is the most important thing for an aspirating actress?

Margie Haber: To believe in yourself and to be fully committed. You must be ready for when that moment could happen where you could that moment could change your life. You must always prepare through proper training.


What are some of your tips for girls to ensure they have a successful audition?

Margie Haber: I don't think it should be gender orientated - take away the word audition and replace it with a slice of life!


How important is presentation in regards to acting?

Margie Haber: When you walk into the room you need to own your own power you must believe the circumstances and 'live the life'.


What do casting agents look for in a young actress?

Lilly Dawson: Something special - not something that we can particularly put a finger on always. It is more a presence an energy that comes through from being natural and relaxed in themselves.


What should Australians expect from the Hollywood Immersive workshop?

Margie Haber: To be introduced to the Haber philosophy which is to stop acting and live the life - to be given a specific audition technique that can be used both in Australia and the United States. To become acquainted with some very influential industry people that you can keep in touch with throughout your journey as an actor.


What success have you had from your workshops in the past?

Margie Haber: My successes are many - but a few examples include Lorenzo Henry - lead in a new film called "Touchback" which was booked after a weekend workshop with me.
David Henry was recently booked for Wizards of Waverly Place
Adult wise student Kali Hawke recently booked for Couples Retreat with Vince Vaughn and Krsiten Davis.
Refer to my website for the many other quotes I have received from actors over the years - there have been so many.


Eva Mendes describes you as over qualified for the role of her assistant; how does it feel to be praised by some of the best actresses in the business?

Lilly Dawson: Of course, it was lovely.


What/who was your inspiration to go into the acting industry?

Margie Haber: I was taught by a man named Corey Allen an Emmy Award Winner Director and a very famous actor in his youth. Corey was my mentor. He taught me about relationship being so important.


Other Hollywood Immersive industry professionals:
Phil Brock Veteran manager and agent from Studio Talent Group Los Angeles, aims to inspire initiative, confidence, poise and performance satisfaction for every student. Phil assists students to reach the highest level of competitive greatness in their acting endeavours.
www.studiotalentgroup.com

Linda Henrie is an accomplished 'teen' manager who's sons appear in the Disney series Wizard of Waverley Place, Star Trek and the 7th Heaven series. Linda's "Young Performers in Progress" facilitates the progress and development of young students in the performance industry.
www.ypip.com

Fern Champion (Champion Casting) Legendary casting director teen movies. Nominated for her casting of 'The Mask' and 'War and Miseries'.
She has cast Saturday Night Fever, The Naked Gun" and the "Police Academy," series and movies featuring Carol Burnett, Gilda Radner, Rodney Dangerfield, Dan Ackroyd and Cheech and Chong. "The Mask" with Jim Carrey, Fern discovered future super-star Cameron Diaz. Other discoveries include Mickey Rourke, Danny Glover, Kim Cattrall, Kelly Preston, Pee Wee Herman, and Sharon Stone, whom she cast in the epic miniseries "War and Remembrance." Movies include "Friday the 13th" movies, "Pet Sematary," and "Mortal Kombat." She worked with prolific producer Aaron Spelling for six years on projects including"Beverly Hills, 90210." Other hit series include "The Highlander" and "Babylon 5.
Tim Bagley Improvisation Teacher. Actor: Monk and Will and Grace. Experience includes Knocked Up, Employee of the Month, Austin Powers: The Spy Who Shagged Me, Happy Texas, Raven and The Mask.
www.timbagley.com

Steven Memel Vocal technique and performance coach. Accolades: Alvin and the Chipmunks. Actors he has consulted include Drew Barrymore, Adam Levine (Maroon 5), John Woods, Jessie McCartney, Isabella Rossellini, Lauren Bacall and Mariel Hemmingway.
"The way you express yourself can mean the difference between success and failure, not just on stage, but in every area in your life."
Supporting students to deliver unforgettable, compelling performances - he tutors his "Science of Switching On" to invoke deep and passionate communications.
www.stevenmemel.com

Eden Bernady Screenwriter and acting coach for over 20 years, Eden has worked with actors in shows ranging from 'Frazier,' 'Friends,' 'General Hospital,' 'All My Children,' 'Ghost Whisperer,' 'CSI,' to those working in Academy Award winning films. Eden was Director of Development for Morgan Freeman's Revelations, known for creating complex characters and compelling dialogue. Eden is remarkably gifted at guiding actors inside the life of a story with her approach - "Tell the truth. Trust yourself. Trust the story."

Zak Barnett Zak wrote, directed, and acted in his first play when he was sixteen and has been working in stage and film ever since. Zak also Co-Founded and served as Artistic Director of the experimental theater company "Ghosttown," for which he won numerous grants and awards.
Zak Co-Founded and served as Chair for the Experimental Performance Institute (EPI) at New College of California where he taught acting, directing, writing, career development, and interdisciplinary performance.

Hollywood Immersive
On-Camera Acting Workshops - Specialising in Auditioning and Cold Reading
The workshop is for a limited number of students aged 13 - 19
Dates: 2nd until 10th April 2010
Where: Los Angeles.
All inclusive cost is: $5,550 (from Melbourne) not including food or travel insurance.
Selection is by interview only.
For more information visit: www.lillydawsoncasting.com or call (03) 9529 8900