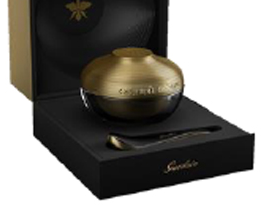 Guerlain Orchidee Imperiale Black Orchid
The skin's immune system is composed of acquired immunity and innate immunity. The blackimmune technology is the most advanced in the world to boost the skin's self-defence capacity in 2 ways:
Improves skins resilience, skins defense barrier is stronger.
-he skin is protected from the inside, immediately renegerated and revitalised.

Improves regularity, softness, reduces all imperfections and all signs of skin ageing after only 24 hours: wrinkles, fine lines, firmness, density, brightness, evenness, elasticity, face's outlines.

Available 13th November, 2016 from Myer and David Jones stores.
RRP: $1,700