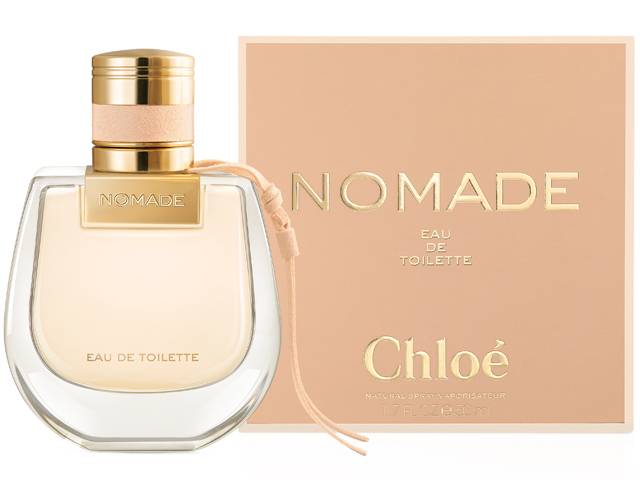 A Radiant Eau De Toilette
Nomade eau de toilette is a solar interpretation of the eau de parfum, featuring natural ingredients sublimated by perfumer quentin bisch. The vibrant, captivating softness of lychee is revealed in the opening notes, the essence of radiant femininity. Freesia brings its multiple nuances teamed with a delicate and enveloping floral quality, while the bold character of oak moss exalts the tonalities of this luminous fragrance.

A Bottle Inspiring Journey
The curved lines of the eau de toilette draw inspiration from a journey that began with the nomade eau de parfum. A play of transparency allows radiant, rosy light to filter through. The bright, shimmering cap is wrapped with a pale pink knot.

A Solar Woman
As with the eau de parfum, the nomade eau de toilette campaign was shot in Rajasthan by photographer Ryan Mcginley. He drew inspiration from the airy décor of a sky dotted with clouds, bathed in the blushing tones of dawn. Ariane labed, her eyes closed, hair flying in the wind, appears open to endless possibilities.

The Muse
Ariane labed resumes her role as the embodiment of this nomadic, free-loving woman. She is the Chloé Woman: modern, solar and natural, imbued with immutable elegance.