Get the look with the latest fashion reports from our NEW resident Fashion Editor - Belinda Tartaglia. AccessoriesBAGS & BELTS
This season bags and belts influenced by the bohemian theme are all the rage. Carved patterned leather bags in rich burgundy and brown tones are cute and a must have to make a statement this Autumn Season.
Belts with a rustic theme, both thick and patterned make any pair of jeans look fab!
JEWELLERY
Silver, ethnic inspired jewellery from chunky earrings to bracelets are beautiful with a black dress and pair of strappy shoes.
Leather rose brooches are attractive and are a great way to dress up any outfit.
SHOES
As the hotter season cools down, the way to keep tootsies warm is to invest in a good pair of boots! Long, ankle or "runched" leather boots are great when teamed with a mini skirt. Black, beige or brown shades are the seasons must haves!

TOP CHICK
Shirts, blouses and tops continue to be a focal point with eye-catching detail including lace, embroidery, and ruffles. Taken from the "Prairie inspiration", team your blouse or skirt with long skirts, denim and boots.
SUIT UP
Tailored jackets from dirty denim to leather, look super when teamed with a pair of pants in denim or corduroy. Looks classy, AND keeps you warm!
BUSINESS INTEREST
Shirts with an 80's touch, puffed sleeves and "runching", make a boring business shirt seem interesting!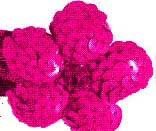 PINK CANDY
Pink, pink, pink - from head to toe. Baby pink, dusty pink and fuchsia are a bold statement this autumn. From tops to dresses, and don't forget leather too!
Team pink with denim, white, black, lilac or other shades of pink for a pretty in pink lady!
THE MINI
The mini skirt, ever so sexy and ever so fun, in leather or denim is going be the Number One necessity this autumn! For those who are modest, wear your mini with long boots and a sexy shirt to look less revealing but very appealing!
FASHION NEWS: CHECK IT OUT!
FASHION is making its way to a TV screen near you!
StylebyteTV
will broadcast on arena on Foxtel (Channel 22) and Austar (Channel 3) from 14th February, 2002. Featuring a who's who of the fashion industry, the presenting team includes Wayne Cooper, Poppy King, Chloe Maxwell, Ajax, Jarrad Clark and Linlee Allen.
Not only will StylebyteTV bring you coverage of the fashion related events in Australia, but it also offers insider-styled reports and a host of entertaining interviews as it relates to fashion, lifestyle, film, music and design.
Well now it's Ciao from me, stay tuned next month for more fashion tips and hot looks!

- Belinda Tartaglia
(fashion@femail.com.au)