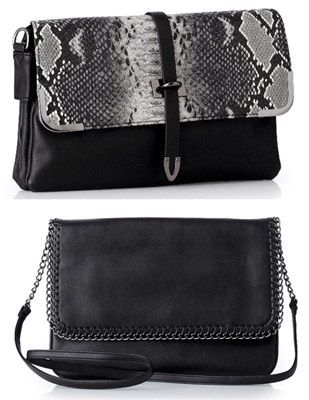 diana ferrari Spring Summer Shoe Range
With monochrome still dominating catwalks around the world, there's no doubt the trend is here to stay.

diana ferrari's new Spring Summer range hits the mark, with pieces that are classic yet have a fun twist – whether that be texture, print or fabric.
From a night on the town to a day in the office, a black and white combo is the perfect choice for an elegant and sophisticated look. It doesn't matter what your shape and style is; you can always find confidence in wearing monochrome.
diana ferrari Adelline Flats – RRP $89.95
This season is all about making a striking statement, and with a funky Aztec print, the Adelline Flats do just that!

diana ferrari Blakey Heels – RRP $149.95
The Blakey heels have glamour written all over them. Team with a LBD and your favourite accessories and your look is complete!

diana ferrari Callie Heels – RRP $149.95
These Gladiator-inspired wedges ooze sex appeal. Team them with crisp white shorts for a European chic look.

diana ferrari Petal Heels – RRP $149.95
These block heels are a must-have. The t-bar helps achieve great lines, and the block heel with a touch of Perspex is on trend.

diana ferrari Roxanne Heels – RRP $139.95
You can't go wrong with these black and white heels. They're office-chic and can go from 9-5 to a night out.

diana ferrari Mandy Flats – RRP $139.95
From Alexa Chung to Jessica Alba, flats are taking celebs by storm – they're a great way to look comfy yet fabulous. Simply team the Mandy flats with a pencil skirt and tights for office-chic style.

diana ferrari Webster Bag – RRP $79.95
The Webster adds a touch of cool to your look, and with snake print detailing, it will turn heads!

diana ferrari Clark Tote – RRP $99.95
It's classy and edgy; the Clark tote is an ideal size for day-to-day use and is a great match to any outfit. The ultimate all-rounder.

diana ferrari Hughes Clutch – RRP $69.95
This black clutch is classic but has had a modern makeover with the chain detailing. It also features an internal phone pouch!
For stockists details: 1800 101 285