Discountdiva.com.au
is your ultimate beauty haven with 100% authentic designer perfumes at bargain prices, pola cosmetics and professional make up artists supplies.
Shop now to get some great bargains for Mothers Day with fabulous weekly specials every week. Save over $100 on 5th ave by Elizabeth Arden only $59.95 and many more, delivered to your door. Free gift wrapping and card with every purchase.
Discountdiva.com.au
for sweethearts on a shoe string.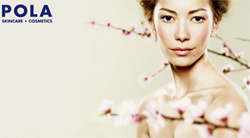 Pola Cosmetics
Caring for the heart, body and soul since 1929.
Pola is an exclusive Japanese cosmetics house, renowned for being specialists in advanced skin care and cosmetics.
Awarded for product research and excellence, Pola is committed to helping you look and feel your best throughout your life.
Available through
Discountdiva.com.au