Beauty Junkie's Choice
Adore Beauty - bringing the most gorgeous products in Australia to women all over the world.
Purchase now from Femail!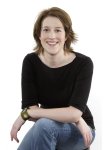 Kate Morris - Director and Founder

Kate, what led you to create Adore Beauty?
Well, as a total beauty product junkie, I've always been on the lookout for really great finds: products that were unique, interesting, and of course effective.
I realised that because many of the really great brands I found were Australian, they weren't very well known compared to the big multinational brands. So I thought, well, why not show them to the whole world??!

What do you look for when you select products to go on the site?
Basically, I won't stock anything that I wouldn't use myself or recommend to my family. And I'm about the fussiest person I know when it comes to beauty products, so this equates to a pretty tough standard! If I think the quality isn't there, or the price is more than what I would pay myself, I won't sell it to anyone else.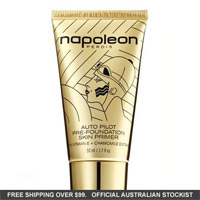 Napoleon Perdis Auto Pilot Pre-Foundation Primer
Price: $46.75 CLICK HERE!
The original and much-loved Napoleon Perdis Auto Pilot Pre-Foundation Primer has gone GOLD! The gentle moisturising pre-makeup base that ensures perfectly smooth, undetectable application of foundation now comes in a hot gold tube.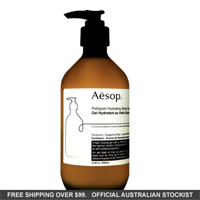 Aesop Petitgrain Hydrating Body Gel
Price: $100.00 CLICK HERE!
Aesop's first hydrating body gel is enhanced with Panthenol to soften, Aloe Vera to hydrate, and Witch Hazel for its anti-oxidant properties. The light cooling formula of the Aesop Petitgrain Hydrating Body Gel benefits from the refreshing scent and skin balancing properties of Petitgrain. Apply as often as required to hydrate skin from neck to toes.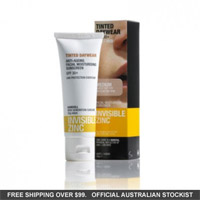 Invisible Zinc Tinted Daywear SPF30+
Price: $27.00 CLICK HERE!
Invisible Zinc Tinted Daywear SPF30+ Anti-Ageing Facial Moisturising Sunscreen - Tinted Daywear is a moisturiser, SPF30+ sunscreen and sheer golden tint all in one - your can't-live-without summer essential!
Invisible Zinc Tinted Daywear SPF30+ is a natural, physical, mineral tinted sunscreen that contains a micronised, patented form of Zinc Oxide as its only active ingredient. Use every day to nourish, protect, and help reduce the appearance of premature ageing of the skin caused by UV exposure.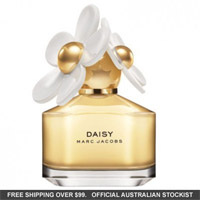 Daisy by Marc Jacobs
Price: $96.00 CLICK HERE!
Daisy by Marc Jacobs is a fragrance that transports you to a place where positive meets playful: Daisy brings a smile to your face!
Sparkling, optimistic and sophisticated, with a touch of whimsy, Daisy by Marc Jacobs is loved by women the world over.
Daisy by Marc Jacobs is a sparkling floral fragrance. It features delicious notes of Wild Strawberries and Violet Petals, with a lovely and sturdy White Woods accord.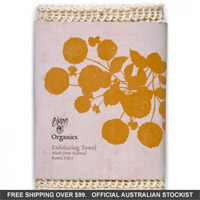 Bloom Organics Exfoliating Towel
Price: $4.17 CLICK HERE!
Buff away dry skin cells, stimulate circulation and promote smooth radiant skin with the Bloom Organics Exfoliating Towel.
Made from natural ramie fibre, one of the oldest natural fibres which is very fine like silk, the Bloom Organics Exfoliating Towel increases in strength when wet and is bacteria resistant.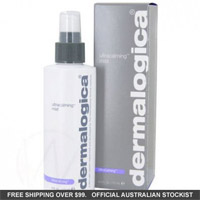 Dermalogica UltraCalming Mist
Price: $39.95 CLICK HERE!
The Dermalogica UltraCalming Mist is a relieving and nourishing face mist, which helps to rapidly soothe skin sensitivity.
The Dermalogica UltraCalming Mist pacifies redness, stings and irritations, leaving the skin feeling calm and comfortable.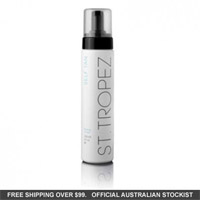 St Tropez Self Tan Bronzing Mousse
Price: $35.96 CLICK HERE!
St Tropez's super-lightweight, easy-to-apply, velvety mousse delivers the ultra-even all-over tan you've always wanted. Infused with conditioning aloe vera and long-lasting color, you'll have a perfectly natural looking, streak-free tan that dries in an instant. St Tropez's new innovative Aromaguard™ fragrance technology eliminates the tell-tale self tan aroma by a minimum of 70% and instead gives a beautiful subtle, yet refreshing fragrance. So whatever your skin type it's easy to use for the most natural looking, ultimate tan.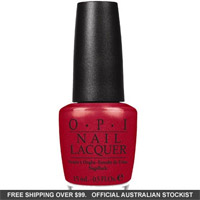 OPI Nail Lacquer
Price: $19.95 CLICK HERE!
OPI, what's not to love? The worlds' leader in professional nail care not only stocks dozens upon dozens of lush shades to suit everyone's style, complete with their own snazzy name, but they are also free from nail polish nasties formaldehyde, DBP (dibutyl phthalate) and Toluene.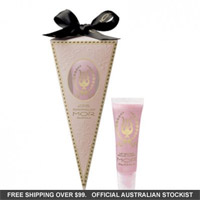 MOR Marshmallow Little Luxuries Lip Nectar
Price: $19.95 CLICK HERE!
Vanilla Musk with Jasmine Flower gloriously rapture in the pretty feminine fragrance of the MOR Marshmallow Little Luxuries Lip Nectar.
Sugar-dipped Rose Petals with White Carnation and Cotton Candy blend beautifully to create a deliciously sweet perfume, whilst moisturising and adding a sweet hint of shimmer to lips.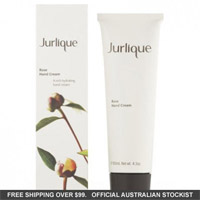 Jurlique Rose Hand Cream
Price: $45.60 CLICK HERE!
The Jurlique Rose Hand Cream is a rich and protective hand cream, loved by women the world over. This number one selling Jurlique hand cream is rich in the relaxing scent of rose, calendula and viola and will leave hands feeling soft and supple.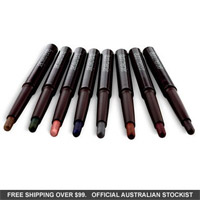 Laura Mercier Caviar Stick Eye Colour
Price: $39.00 CLICK HERE!
Inspired by Laura Mercier's cult classic Caviar Eye Liner, Caviar Stick Eye Colour offers a new technique to enhance the smoky eye look.