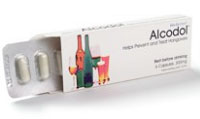 Alcodol - Helps Prevent and Treat Hangovers
A patented mixture of 100% natural substances designed to alleviate the adverse effects of alcohol - a hangover - the morning after headache, brain fog and gastritis. Taken before drinking, it can prevent most of the symptoms including nighttime side effects such as snoring.
Developed by a Melbourne based company bioRevive who decided to tackle this ongoing problem and after extensive research and development, produced "Alcodol" an all-natural product designed to alleviate the adverse effects of alcohol intake.
Alcodol is distributed through pharmacies in packs of six capsules for $12.95.
Order Alcodol Online
Review:
Very effective, need a constant supply.
---
Remington Precision Ceramic Haircut Kit - HC353
Remington Precision sharp blades stays sharper longer than steel blades, guaranteeing precise professional results every time. This all in one haircut kit is the smart solution to managing baldness or that short look.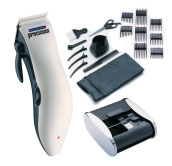 21 pieces
Sharper than steel blade
Cord/cordless
Blades never need oiling
Charging stand for upright charging
6 trimming guides
Left and right ear trimming guides
Barbers comb
Scissors
3 sectioning clips
Adjustable taper control for close trimming
Cleaning brush
Barbers shoulder length cape
Attractive and convenient storage case
2 year warranty
RRP: $63.95

Review:
Perfect solution to managing that bald or short hair look. Comes with everything you will need and delivers excellent performance.