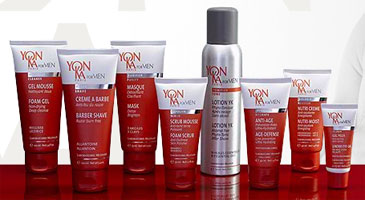 Yon-Ka for Men Mask is a triple day mask enriched with essential oil to help purify, firm up, detoxify and refine a man's face. Instantly produces younger good looking skin.
The mask can be used on males with a dull complexion, oily skin, dilated pores and those who show signs of fatigue on the face. This is the solution for a man's difficult morning.
The mask brightens, revives and balances the face with essential active ingredients providing the skin with the ultimate radiance boost.
Apply the mask after cleansing the face, smooth on with a thick layer to entire face and neck. For best results the mask is to be used for 15 minutes, 2 to 3 times a week, it can be used whilst lying in a bath for example.
RRP: $57
For more on the Yon-ka for Men Range visit
www.yonka.com