Tabu is a sensual and seductive fragrance which has the alluring notes of oriental rose, vanilla and musk. An enticing, spicy fragrance which will surely remind you of all the exotic places in the world.
Created for the woman who knows what she wants; a woman with confidence, in control of her destiny and sinfully sexy. Tabu was created for the woman who wants to be noticed.
This Christmas, the luxurious scent of Tabu is available in an extensive array of gift lines ranging from $9.95 to $29.95rrp.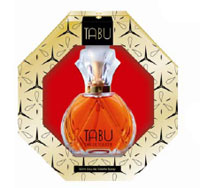 Tabu Classic 50ml EDT Spray Collectors Edition
Containing:
Special Limited Edition EDT Spray
Collectors Gift Box
RRP: $21.95
ˇCombined Value: $35.95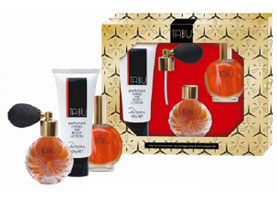 Tabu Atomiser Gift Set
Containing:
Cologne Spray 28ml and Atomiser
Cologne Atomiser Refill 28ml
Perfumed Hand & Body Lotion
RRP: $29.95
ˇCombined Value: $50.55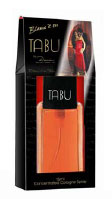 Tabu 15ml EDT Gift Spray
RRP: $9.95
ˇValue: $12.95
Tabus classic fragrance is also available all year round along with a range of luxury bath and body products.
The Tabu Christmas collection is available now from Priceline, Priceline Pharmacy, Big W, K-mart, Target and selected pharmacies.Not all sets available at all outlets.