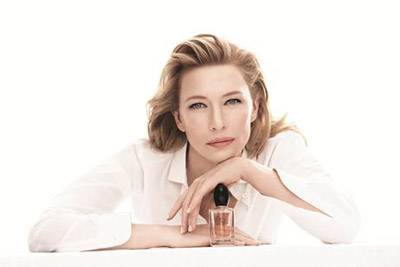 Giorgio Armani Si
Say 'Si" to life and celebrate what is the Giorgio Armani Woman with this soon to launch new scent.

Featuring the NEW Face of the Fragrance, Australian International Super Star Cate Blanchett, the campaign presents Cate portraying 17 different emotions.

Si is a celebration of Her commitment to ­– and desire for – frivolity; her strength, and her softness; her completely elegant sensuality; her thirst to live in freedom.
Her presence is self-evident and serene. She is archetypically feminine.
Luminous, charismatic and sophisticated, she is the very essence of chic Italian style, powerful and distinguished.
Her natural elegance and subtle couture-style are like a magnet.
In her wake the perfume is delicate, and mystery mingles with emotion.
Later on, it makes you think of her.
RRP: $85 (30ml)
RRP: $110 (50ml)
RRP: $150 (100ml)

This is the Giorgio Armani Woman.

Stockist 1300 651 991