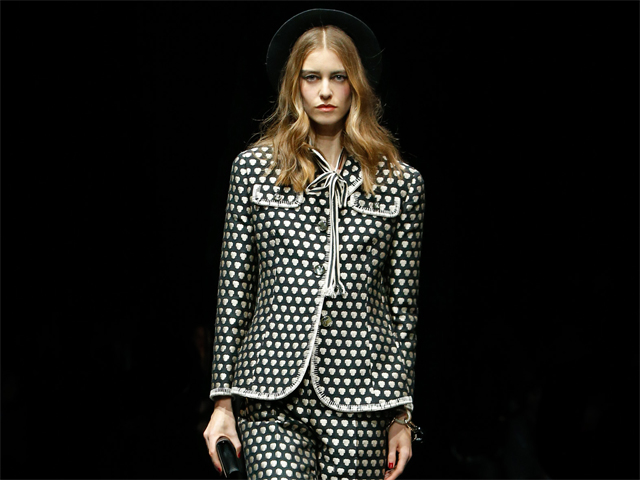 The secret of modern seduction is in the simple but effective harmony between precision and sensuality.

Masculine garments acquire a softer, feminine slant. Similarly, feminine pieces borrow elements from the world of menswear.

The assertive image of the Armani Woman dressed in a power suit is now transformed, welcoming vague suggestions of the east, as well as echoes of the mid-thirties. From this mixture of elements, blended together with balance and measure, emerges the silhouette of a garçonne who is free, sophisticated and expressive. She wears trouser suits or little black dresses that unexpectedly reveal the legs, slender blazers and flowing velvet trousers, enveloping coats, petite jackets, cloaks and fishtail skirts.