Dr Rey's Sexy Shapewear
Following the international trends set by fashionistas's such as Lady Gaga, Madonna and Christine Aguilera, Bruno Schiavi today put the sexy back into Shapewear on the runway at RSFF for the first time, offering consumers the trendy outerwear look for under $50. Incorporating bold colours, sexy patterns and lacy detailing, Bruno Schiavi has been a pioneer in the lingerie and shapewear industry for nearly a decade, and today's stunning new range of Dr Rey Shapewear available exclusively at Target, will have the fashion forward flocking in store.
Bruno has revolutionised this area of the lingerie market when he launched the first extreme plunge bra collections changing the way women all the world over thought about and wore shapewear. Gone are the unflattering girdles of the past replacing it with more functional, comfortable and accessible garments made to enhance modern design trends. Dr Rey Shapewear is now available in US, Canada, Europe, Brazil, Germany and Australia. Recently Schiavi also became the official designer and distributor of the Biggest Loser athletic range internationally as well as inking an partnership with the 3 curviest women on TV, the Kardashian sisters.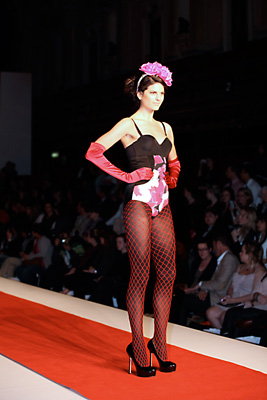 The New range from Dr Rey Shapewear - The Tulipe, La Vintage and the lacy Spot Mesh range - follows the huge success of the limited release Diamond Lace Bodysuit range in late 2009. With their new range Dr Rey and Schiavi have created fashionable, sexy lingerie that is still supportive, comfortable and figure enhancing. With styles comprising 50's inspired full and high-waisted briefs, bodysuits and a full slip for the prefect dress figure and utilising the latest technology in design and construction, this sexy new range is designed and engineered using Dr Rey's key plastic reconstructive secrets for style, comfort and confidence!
The new Dr. Rey Shapewear range will be available exclusively at Target Stores this September, with sizes ranging from 10 to 16 and retailing from $29 - $49 (not available at Target Country).