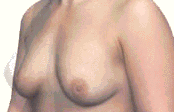 FORGET the saying 'growing old gracefully' as the last twenty years has seen a rise in the rapid development of cosmetic surgery, using the great advances in technology and medical knowledge to help and satisfy many different people.

Today surgery is widely used by both men and women alike who are choosing cosmetic procedures to maintain or enhance their existing looks. There are also many people who are resorting to cosmetic surgeries like smart lipo as a means of achieving higher self-esteem and gaining confidence.

In a report carried out by the American Society of Plastic Surgeons (ASPS) in April this year, it was estimated that more than 1.3 million people had cosmetic surgery procedures in 2000 - an increase of 198 per cent.

The President of ASPS believes that cosmetic surgery has increasingly become accepted as a reasonable and in fact a desirable component to the total spectrum of method people use to achieve the look they've been striving for.

In a world where people invest a lot of time and money on fitness regimes, diet and skincare to look as good as they feel, cosmetic surgery it seems has taken its place in the continuum of care people utilize to maintain or enhance their appearance.

Many Hollywood and local celebrities are bowing down to media pressure it would seem and are now opting to go under the knife to correct those visible and sometimes not so visible signs of aging. Michael Jackson has invested millions of dollars on creating, recreating and enhancing his features to achieve the look he so desires, but all the while denying he has had any work done!

Hollywood actress Catherine Zeta Jones, Pamela Anderson, Calista Flockhart, Meg Ryan, Geri Halliwell, Jennifer Lopez, Michael Douglas, Cher, Madonna and even our own Sam Newman join a long list of people who have had a bit of "reworking".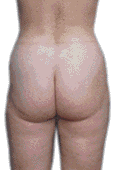 Together they are radically transforming their bodies and for many, as a quest to hang on to their youth. The image of beauty is becoming a younger and still younger ideal prompting many people to become dissatisfied with their natural assets by the time they hit the 30 mark, judging by the latest trends. A scary thought and one our grandparents would probably shudder at!

Liposuction, the surgical technique that removes fat from the body, continues to be the most popular procedure performed while breast augmentation is the second most popular cosmetic procedure.

Other common requests include face-lifts, brow lifts, chin and cheek enhancements, chemical peels and collagen implants.

If contemplating having any form of cosmetic surgery, it is important to be fully aware of all aspects relating to the operation and recovery for the procedure you are planning like liposuction prices and others.

- Annemarie Failla