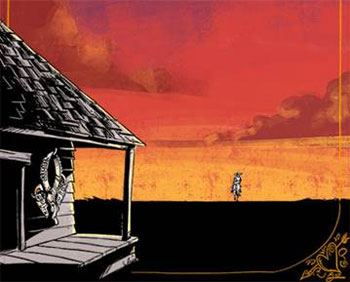 Full Event Listing - Final Week
Bella Union will close on Saturday, October 21st, 2017 after more than 12 years of programming festivals, live performance and community events. Bella Union has been a major drawcard and hive of activity for the wonderfully historic but tired Trades Hall. Whilst Bella Union submitted a proposal for a five-year lease extension in October 2016, it was knocked back due to the planned $10 million State Government funded building restoration project.

Bella Union has been home to Anna's Go-Go Academy, Mr McClelland's Finishing School, Melbourne Practica Group's Milonga and Soul-A-Go-Go for PBS106.7FM and hosted hundreds of album and book launches, countless celebrations of milestone birthdays, lives and marriages and a ukulele festival.

As an event producer, Bella Union's credits also include: Keating! The Opera in 2005, four seasons of Comedy @ Trades from 2006 to 2009, five seasons of Fringe @ Trades from 2008 to 2012, So You Drink? You Can Dance!, seven ASRC Benefit Concerts between 2006 and 2009 raising over $35,000, The Terminativity in 2010 and 2011, 10 Eurovision SBS Broadcast parties in big-screen Bellavision, A Swingin' Bella Christmas, and most recently, The Round Up – a series of mid-week performances by local singer-songwriters.

One way or the other Bella Union and its talented crew has brought a little bit of rhythm, music, reflection and laughter to thousands of people over its 10 years. In fact, an average of 3,000 people has walked up the stairs, passed Gough and through the Bella Union's doors each month.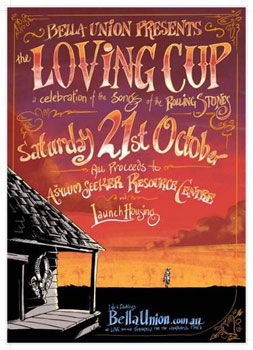 Join us for our last hurrah on Saturday 21st October – a benefit concert with a tip of the hat to 2006 when we co-produced Scod Edgar's tribute to Bob Dylan to raise funds for Asylum Seeker Resource Centre (ASRC). For this grand finale, an array of talented musicians, comedians and performers will be gather for Loving Cup: A Celebration of the Songs of the Rolling Stones. This time around, proceeds will be shared between Launch Housing and the Asylum Seeker Resource Centre.

Full Event Listing - Final Week

From literary events to band gigs, sketch comedy to community fundraisers, our final week reflects the programming diversity that Bella Union has become known for.
Saturday 14th October Jesse Younan - 9th Anniversary Tribute Concert
Sunday 15th October The Anarchist Guild Social Committee - Farewell to Bella Union!
Tuesday 17th October Anna's Weekly Go-Go Class followed by Milonga
Wednesday 18th October Peter Greste: In Conversation
Thursday 19th October Ciao Bella! Featuring performances by Pony Face, La Bastard, Buried Feather and Howl at The Moon
Friday 20th October Declan Fay & Nick Maxwell: The Sweetest Plum Live Podcast! Followed by RRRattle the RRRafters
Saturday 21st October Loving Cup: A celebration of the songs of the Rolling Stones

Bella Union
https://www.bellaunion.com.au
Level 1, Trades Hall: Corner Lygon & Victoria Streets, Carlton
Entry via Lygon Street
T 03 9650 5699