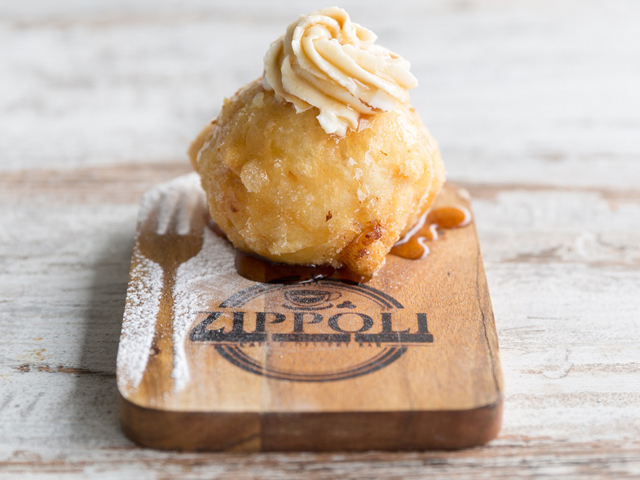 In recent years, Sydney has enjoyed a plethora of exciting new desserts such as the cronut, sushi gelato, dessert frappes and anything served with Nutella. Now, a new restaurant in Sydney's West has introduced a dessert that has foodies all over the state drooling: The Zippoli.

Zippoli's are not new. To Italians, anyway. Zippoli, also known as Zeppole, are an Italian pastry usually served to celebrate San Giuseppe Day each March, consisting of a deep-fried dough ball made from flour, water, potato and yeast, served either sweet or savoury. The sweet is rolled in powdered sugar and cinnamon and filled with either a custard or cream and the savoury is stuffed with either olives, anchovies, sultanas or even ham and cheese for a delicious appetiser.

They are the perfect Winter dessert – warm, fluffy and satisfying – and thanks to a master stroke of Italian-Australian Anthony Farfuro, people no longer need to wait each March for Zippoli. They can have it any day of the year.

It's the sweet variety that have become the biggest hit at Furfaro's new restaurant Zippoli Café & Dessert Bar, named after his star dessert. Furfaro grew up in Australia to southern Italian immigrants and he fondly remembers growing up with the dish.

"Growing up Italian, family gatherings were always huge, so catering needed to be quick, efficient and most importantly – tasty. Zippoli were the perfect treat: warm, comforting, and filling. I remember on the days my Mother would cook the savoury Zippoli as an appetiser, I'd beg her to make some sweet Zippoli just for me. She wondered who had eaten all the Nutella until she found I'd filled my Zippoli with it," laughs Furfaro.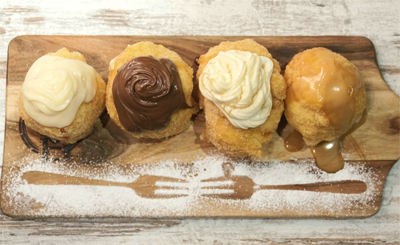 "My love for Italian food, particularly Zippoli, made my decision to open a restaurant an easy one. Allowing our guests to experience Southern Italian food the way I did - especially the Zippoli - brings so much satisfaction. We have a full Italian menu – including pasta, pizza and mains – but the Zippoli have become the talk of the area and has reached as far as Wollongong and Sydney's East where people drive over just to get their hit!"

Anthony has created four dessert Zippoli for his very satisfied customers; Nutella, Ricotta & Maple Syrup or Ricotta with Jam, Caramel Custard and Italian Vanilla Custard.

"We make so many Zippoli each night that my wife often tells me I smell like a giant Zippoli when I get home," laughs Furfaro.

Zippoli Café & Dessert Bar is at 163 Tower Street, Panania. They are open every night except Mondays from 5.30pm. Call 9773 9054 for bookings or log onto www.zippoli.com.au