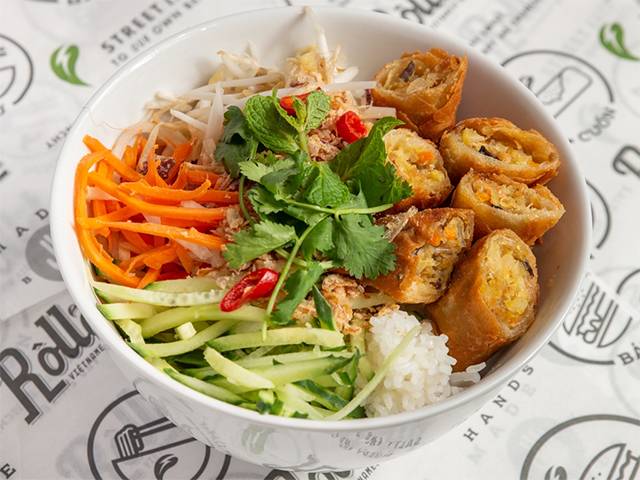 Stage Four is a huge challenge and while we can't physically come together over a late night bowl of steamy, hot phở or walk and chat with a crispy pork banh mi in one hand and sweet Vietnamese iced coffee in the other, we can continue to enjoy all our favourites from home!

To make things a little easier and ensure Melburnians continue getting their daily dose of fresh fruit and veg,
Roll'd are offering 50% off the entire menu for one week only from August 17th – August 24th
How to get full flavour at half-price you might ask? Head on over to rolldvietnamese.orderup.com.au/ or place your order via the Roll'd app from your closest participating store. *Please note that some Roll'd stores are closed during this time, but hope to be with you again soon!*
Review: Now offering contactless pickup or delivery, Roll'd has so much to offer especially for those who miss those great Vietnamese tastes. From rice paper rolls to pho noodle bowls, give your family or housemates a real treat with a Roll'd Lunch or Dinner, or maybe both. Rice paper rolls make the perfect size lunch, then follow up with a pho bowl for dinner. Roll'd has a large selection of pork, chicken, beef, seafood and vegetarian options that are super filling and tasty, so the whole tribe is covered.Chilli and extra sauces are included so you can load them and test your limit. Roll'd is exceptional value for the amount of food, it's tasty, fun, healthy and filling. We definitely enjoyed our Roll'd night in!