Team Charlie Run2Cure Children's Cancer Interview
Sydneysiders and their families are invited to lace up their running shoes and take part in Neuroblastoma Australia's Run2Cure fun run and family fun day on Sunday 5 June at the Domain and Royal Botanic Gardens, Sydney.

The event will raise funds for much needed research into neuroblastoma, a type of childhood cancer that is the leading cause of cancer deaths in children under the age of five. The average survival rate of children that are diagnosed with this type of cancer is just one in two.

'Research is critical, we don't need miracles, just more research," said Michaela Flanagan, Co-Founder of Neuroblastoma Australia and mother of neuroblastoma survivor, Ciara Flanagan.

'In the three years since Run2Cure began, we've raised more than $400,000 towards neuroblastoma research through this event. This year, we aim to break our record and we need people's support to help make this a reality," said Mrs Flanagan.

Participants can take part in 3km, 5km and 10km timed run and families with small children are encouraged to dress up as superheroes for the 1km -Little Heroes' walk. A children's petting zoo, pony rides, jumping castles and face painting will also provide entertainment on the day.

Participants can register as individuals or teams at run2cure.org.au and create a fundraising page where friends and family can make donations.

'It really is about kids helping other kids who are suffering from childhood cancer. We are encouraging all kids out there to participate with their families, do something healthy and at the same time raise much needed funds for childhood cancer research" said Mrs Flanagan.

The event is supported by Owen Finegan (Former Australian Wallabies Rugby Union Player and CEO of The Kids' Cancer Project), Matthew Burke (Former Australian Wallabies Rugby Union Player and Children's Cancer Institute Board Member), as well as Principle Partner, QBE.

Beneficiaries of Run2Cure funds include Children's Cancer Institute, Cancer Council NSW and The Kids' Cancer Project.

Owen Finegan, Chief Executive Officer of The Kids' Cancer Project, is excited about the partnership.

'We believe collaboration with like-minded organisations is imperative in raising awareness and supporting research to help kids with cancer. Run2Cure is a fantastic event and we are excited to encourage our network to participate and join in the fun," he said.

Professor Michelle Haber, Executive Director of Children's Cancer Institute, said: 'The support of fundraising events such as Run2Cure is integral in helping us conduct research that can be translated into actual treatments for kids with cancer as quickly as possible."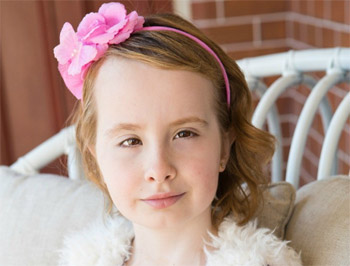 Run2Cure – Neuroblastoma Australia's annual charity fun run to raise funds for neuroblastoma research, to help in the treatment of this type of childhood cancer

Date: Sunday 5 June 2016
Time: 7am – 1pm
Location: The Domain & Botanical Gardens, 1 Art Gallery Rd, Sydney, NSW 2000
Transport: Nearest parking is suggested at 2 St Marys Rd, Sydney, NSW 2000. Nearest train station is St James.
Registration: Please register online at http://run2cure.org.au/. Participants who register before Friday 6 May receive an early bird special. Registrations are also available on the day.



Interview with Melissa, Brett and Tom Carr
Question: Why is Run2Cure such an important event for you?

Melissa Carr: Run2Cure is important to us as it raises money for Children's Cancer Institute Australia and research into Neuroblastoma. I also see the run as a sign of respect and admiration for the kids and families fighting Neuroblastoma and to those kids and families who have lost their battles with Neuroblastoma. I am so touched that so many of our friends will come together as part of Team Charlie, to run or walk in memory of Charlie. The fact that so many of our friends will take the time and expense to travel from Newcastle to Sydney to participate in Run2Cure for Charlie just shows how much our beautiful, brave little girl has affected the lives of so many people.

Battling childhood cancer can be so overwhelming, frustrating, tiring and traumatising but it can also be a very humbling and heart-warming experience. Run2Cure is one of those experiences for me as it brings together families, friends and complete strangers who all have the same goal – to find a cure to this insidious disease. To me the run is a sign of strength as it shows the power and determination of a huge number of people fighting against this disease.


Question: What is Neuroblastoma?

Melissa Carr: In my own words, Neuroblastoma is the insidious, devious and relentless disease that has stolen the most precious and loved person in our lives – our beautiful, amazing daughter and sister Charlie. Neuroblastoma has wreaked havoc on our lives and not only stolen our beautiful girl, but a part of each Brett, Tom and I too. It is the thing I hate most in life.


Question: What is your Run2Cure goal?

Melissa Carr: My Run2Cure goal is to have 100 people participate in Team Charlie this year and for Team Charlie to remain involved in Run2Cure for many years to come. Team Charlie raised about $10,000 for Run2Cure last year and so my goal is to beat that this year.


Question: What advice do you have to other families, in a similar situation?

Melissa Carr: While I describe Neuroblastoma as the insidious, devious and relentless cancer that took Charlie from us, it is important to remember that neuroblastoma does not behave the same in each child, and it is important to not compare your child's neuroblastoma against another child's. During the 7 and a half years Charlie battled neuroblastoma we came across many other children diagnosed with Neuroblastoma also, and while I saw some similarities in their disease and treatments, there were also many differences. It was very apparent to me that no two children's neuroblastoma behaved or was treated the same. Sadly, like Charlie, we did see other children succumb to neuroblastoma, but thankfully, we saw others survive it also.

I believe it is vital to never give up hope. We didn't stop hoping for a cure for Charlie's neuroblastoma until the day she was admitted into palliative care. Hope is one of the main things that kept us going and hope allowed us to live a happy life despite the cancer.

I also believe it is important to not let the cancer overtake your life. For every negative, sad or scary moment be sure to try and make 2 positive, happy, fun moments. By doing this I believe that it will never feel as though the cancer is dominating your/your child's life, or making life completely miserable. Unfortunately when a child is diagnosed with childhood cancer we cannot change that, but we do have a choice in how we live our lives with the cancer. I believe that keeping that positive balance to life helped Charlie accept that she had to live with childhood cancer and that she could live a happy, fun and fulfilling childhood despite the cancer.


Question: What awareness do you hope to raise regarding Neuroblastoma?

Melissa Carr: I would like to help raise awareness that neuroblastoma takes the lives of half the children diagnosed with it, and to my knowledge that number is not changing.

In Charlie's case the neuroblastoma was devious and unpredictable, and the doctors and researchers are still unsure why this is the case. This tells me that we need much more research into neuroblastoma so that the makeup and behaviour of neuroblastoma is better understood, and so the lives of these children can be prolonged, or ultimately saved. To do this however we need much more funding from the government and the community.

I would also like to raise awareness that the treatments for neuroblastoma can be gruelling, and I would like to see treatments that allow these kids better quality of life while undergoing treatment for their neuroblastoma.


Question: What are your hopes for the future regarding Neuroblastoma?

Melissa Carr: I would like to see the Government improve their funding into research for neuroblastoma as my hope is for nothing less than a cure for neuroblastoma and I need this to happen while I am alive, as I need to know that we have kicked neuroblastoma's butt. I need to know this for Charlie, so I can tell her when I am with her again.


Question: How can Australian's who can't attend support Team Charlie?

Melissa Carr: I would ask Australian's to please talk about neuroblastoma. If you read or hear about Charlie's story, talk about her to friends and family and pass on her story. I am telling Charlie's story as our beautiful, brave little soul inspired so many people with her courageous fight and love of life and I just know that given the choice, Charlie would choose to be here living with cancer than not be here at all. Charlie didn't get this choice however as research had not yet found the next treatment for Charlie.

No child should have to fear dying and no parent should have to live without their child, as it is so damn hard to live without them. Please sponsor Team Charlie to help find a cure for neuroblastoma for other children and their families, but also for Charlie, as when Charlie wished for a cure for neuroblastoma, it was never just for her, but for all kids battling neuroblastoma.


Interview by Brooke Hunter