Jill Green Red Nose Day 2016 Interview
SIDS and Kids are urging Australians to help save little lives by supporting Red Nose Day on Friday 24 June.

Celebrating its 28th anniversary in 2016, Red Nose Day brings much-needed attention to the work of SIDS and Kids, whose research and education programs have significantly reduced the number of sudden and unexpected deaths in infancy in Australia. SIDS and Kids also provide bereavement support for all families who have experienced the sudden and unexpected death of a baby or child - including stillbirth, SIDS and fatal sleeping accidents.

But continuing this life-saving work and support for Australian families relies on Red Nose Day. 2016 supporters can get involved and help in a number of ways - by purchasing a red nose, any other Red Nose Day product, making a donation or setting up a personal Everyday Hero 'Dare 2 Care" fundraising account – every effort will go towards saving little lives.

Products for purchase this year are some of the best yet. Introducing the latest Red Nose Friends; the adorable plush toys -Leroy Lyrics', -Sally Sunshine' and -Katie Cakes'. These playful characters will be available to purchase along with items such as pens, wristbands and funky baby bandana bibs – perfect for the fashionable baby or toddler.

Another stylish way to show your support of Red Nose Day is with jewelry. Elegant silver beaded bracelets will be on offer, as well as a delicate pendant necklace comprising an interlocked heart in a red never ending circle of love. And we can't forget the iconic red noses – always a favourite to wear with pride on Red Nose Day!

All these products will be available to purchase from Big W, Target and other leading retailers as well as online at rednoseday.com.au.

In addition to the merchandise and fundraising opportunities, through an innovative new partnership, Australian Radio Network and iHeartRadio have come on board for Red Nose Day 2016. Further details of this partnership, including information on some exciting public events around the country, to follow.

Red Nose Day 2016
Friday 24 June 2016, with campaign activity running throughout June
Australia wide
Buy any Red Nose Day product
Donate via the website at www.rednoseday.com.au
Set up an online fundraising page at https://everydayhero.com.au/event/daretocare2016
Visit www.rednoseday.com.au for more information on all the ways to get involved

Show your support this June by purchasing a Red Nose Day product, donating to SIDS and Kids or starting your own fundraising campaign. Go to www.rednoseday.com.au for further information on how you can get involved.

#RedNoseDayOz
#SavingLittleLives
www.facebook.com/rednosedayaustralia
www.instagram.com/rednosedayaustralia
www.twitter.com/rednosedayoz



Interview with Jill Green, SIDS and Kids' GM Research and Advocacy
Question: What is Red Nose Day?

Jill Green: Red Nose Day is the major annual fundraiser for SIDS and Kids. Funds raised through Red Nose Day activities help to provide vital services and programs to the Australian community.

SIDS and Kids is dedicated to saving the lives of babies and children during pregnancy, birth, infancy and childhood and to supporting bereaved families. Our areas of focus include bereavement support, education, research, national awareness campaigning, advocacy and fundraising.


Question: What is SIDS?

Jill Green: SIDS refers to Sudden Infant Death Syndrome - or the unexplained death, usually during sleep, of a seemingly healthy baby less than a year old. There is much research still to be done on SIDS as the cause remains unknown.

Over the years, SIDS and Kids' services have been broadened beyond SIDS to support all families who have experienced the sudden and unexpected death of a baby or child regardless of the cause.


Question: What message do you hope to spread, this Red Nose Day?

Jill Green: 3,200 babies and children die suddenly and unexpectedly in Australia every year. It is SIDS and Kids' mission to reduce this number to zero.

We rely on community support to raise funds for Red Nose Day, and these funds are crucial so SIDS and Kids can continue to provide safe sleeping education and fund vital research into sudden and unexpected death in infancy – including but not limited to, SIDS, stillbirth, fatal sleeping accidents and other accidental deaths including road accidents, drowning and poisonings.


Question: Why is community education for Sudden Unexpected Death in Infancy so important?

Jill Green: It's a cause that directly affects thousands of Australian families every year, and we rely on the community to help raise awareness and vital funds. Collaboratively, we can spread the messages of our safe sleeping education further and save little lives.


Question: Can you talk us through the importance of safe sleeping education for new parents?

Jill Green: Safe sleeping education is fundamental for new parents, expectant mothers, health professionals, childcare workers and anyone who cares for babies and infants. SIDS and Kids' Safe Sleeping campaign has been developed in conjunction with researchers from Australasia and internationally and provides information about the evidence around sudden infant death syndrome (SIDS) risk reduction and fatal sleeping accidents.

Since the inception of our promotion campaign in the early 1990s, Sudden Unexpected Death in Infancy has been reduced by 80% saving 7990 babies' lives. However too many babies still die in Australia every year, and it's our mission to reduce this figure to zero.


Question: How can Australians help support Red Nose Day?

Jill Green: People can support Red Nose Day this year by purchasing a red nose or other special Red Nose Day product from Big W, Target and other major retailers, setting up a Dare 2 Care fundraising account, donating or volunteering.

This year we've also been encouraging childcare centres and schools across the country to get involved by hosting their own fundraising discos, using a dedicated Red Nose Day radio station – Little Rockers Radio on iHeartRadio – as the soundtrack.

Go to www.rednoseday.com.au to learn more about how you can get involved.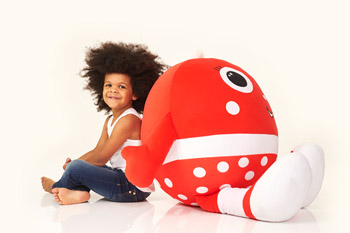 Question: Can you talk us through the bereavement program Red Nose Day supports?

Jill Green: SIDS and Kids provide bereavement support services to assist families who have experienced the sudden and unexpected death of a baby or child – regardless of the cause.

Our support services are extensive and include counselling, parent and family support, peer support, sibling support, grandparent support groups, group activities, annual memorial services, telephone counselling and a national 24 hour freecall 1300 bereavement support line. All these services are available free of charge, and can be tailored to individual needs.

Our professional counsellors provide a safe and confidential environment where they can focus on the bereaved families experience. We provide information and support for families, and help them find their own ways of learning to live with their grief.

SIDS and Kids also have trained Parent Supporters who are all bereaved parents and provide further support having a 'shared experience of loss'.


Question: What research is SIDS and Kids currently doing?

Jill Green: We collaborate with researchers worldwide in gathering data to support research projects and providing advice or comment on global research strategies and directions.

Research we have recently supported includes:
SIDS and Kids has provided a three year PhD scholarship for Dr Emily Cohen to pursue research into the underlying mechanisms of Sudden Infant Death Syndrome (SIDS).
In partnership with the Cooper Trewin SUDC Research Fund, we have supported the development of an international initiative between Australia (Dr. Jhodie Duncan, Florey Institute of Neuroscience and Mental Health) and the United States (Professor Hannah Kinney, Children's Hospital Boston/Harvard) to perform research into better understanding sudden and unexpected death in childhood.
We support a study that aims to establish the current incidence of sudden unexplained death or collapse in the early neonatal period (first 7 days of life) in Australia. There is currently no national system available in Australia for investigating and reporting these cases.

Since 1988 SIDS and Kids has contributed over $16.5 million to research into the possible causes and prevention of infant death, SIDS, stillbirth and health promotion.


Question: What is your goal for the 2016 Red Nose Day?

Jill Green: To raise money for SIDS and Kids so it can continue to provide safe sleeping education and fund vital research.


Interview by Brooke Hunter