Tania de Jong Sing for Good 2016 Interview
Sing for Good 2016 is here and this year will unite Australia and the world in song! Let's get together, have fun and make a difference to people in need. www.singforgood.org

The Sing for Good Video Challenge swaps ice-buckets and moustaches for community singing… promoting joy, wellbeing and inclusion. We aim to get people singing in every postcode of Australia (and beyond) over the next three years!

Here's how the challenge works:
1. Sing with a group (two or more)
2. Enter your video
3. Vote, donate + share

Donations raised through Sing for Good help support disadvantaged people through Creativity Australia's inclusive With One Voice choirs, as well as charity partners who will each receive 75 percent of funds raised through their organisation's involvement in the campaign.

Sing for Good is not a talent show. It's all about fun, inspiration and supporting those in need. Families, workplaces, schools, sports teams, choirs … everyone is welcome! Watch highlights video.

There are heaps of categories for all these groups and more, plus cash prizes for schools. View all categories.

Sing for Good 2016 is launching on August 1. Entries will close late October with category winners announced in November. This will give participants the chance to enter their videos and share them across their networks to raise funds for people in need.

Winners are announced at the With One BIG Voice Concert, where the With One Voice choirs, are given the opportunity to shine.

Register now at www.singforgood.org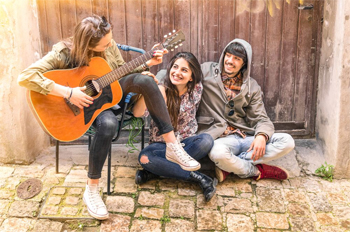 Swinburne University research showed 98% of With One Voice participants experienced less stress, 91% improved social bonds and 66% feel less depressed. The program has also been named in Anthill's SMART 100 social innovations in 2015, 2014 and 2013.

With One Voice welcomes people aged 9 to 90, from all cultures and backgrounds. Through the Wish List, diverse people grant each other wishes like music lessons, language tuition and jobs.

Sing a song. Pass it on.
#singforgood

Creativity Australia Founder and Chair Tania de Jong AM said neuroscience proves singing makes us happier, healthier, smarter and more creative.

'There are a lot of lonely people in our communities. Their isolation leads to anxiety and depression, unemployment and so much more," Tania said.

'With One Voice empowers people to care for one another, instead of relying on top-down, siloed social welfare services."

You too can help turn lives around. Join the fun of Sing for Good. Together, we can change the world one voice at a time."



Interview with Creativity Australia Founder and Chair Tania de Jong AM
Question: What is Sing for Good?

Tania de Jong: Sing for Good 2016 will unite Australia and the world in song!

The Sing for Good Video Challenge swaps ice-buckets and moustaches for community singing… promoting joy, wellbeing and inclusion. We aim to get people singing in every postcode of Australia (and beyond) over the next three years! Let's get together, have fun and make a difference to people in need. Do good, feel good, sing for good! www.singforgood.org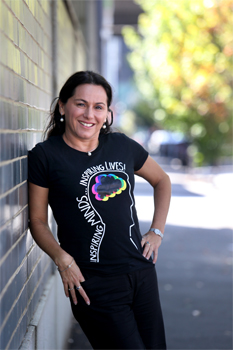 Question: What inspired you to begin Sing for Good?

Tania de Jong: Loneliness is a global epidemic of our time. Its impact is even greater for people already experiencing disadvantage and more than 2 in 5 people feel socially isolated and unheard. Loneliness and isolation lead to mental and physical health issues, as well as economic disadvantage. We use singing because it is our common, universal language and has been proven to break down the barriers between people, improve mental health, brain neuroplasticity and general wellbeing. Funds raised support people experiencing disadvantage connect to their community through the With One Voice social inclusion program.


Question: Can you talk about the charity partners involved with Sing for Good?

Tania de Jong: Donations raised through Sing for Good help support disadvantaged people through Creativity Australia's inclusive With One Voice choirs, as well as charity partners who will each receive 75 percent of funds raised through their organisation's involvement in the campaign.

More charity partners are coming on board each day, which include Guide Dogs Victoria Confident Kids (who submitted a wonderful entry of their kids singing last year) and Oz Harvest, the food distribution service which supply our With One Voice choirs.


Question: How does Sing for Good differ from a talent show?

Tania de Jong: Sing for Good is not a talent show. It's all about fun, wellbeing, inspiration, creativity, diversity, inclusion, community and supporting those in need. Our aim is to get everyone singing. Families, workplaces, schools, sports teams, choirs … everyone is welcome!


Question: What are you looking for this year?

Tania de Jong: The sky is the limit when it comes to your entry for Sing For Good! From nursery rhymes to power ballads, cabaret to classics you choose a song which means something to you and your group. We would love to team up with more fellow charities to help raise funds and awareness for their causes through this video challenge. Likewise businesses both big and small are encouraged to enter and have fun with your entry. This is a great opportunity for Primary and Secondary schools to show off their talent too. Get your CEO to sing in the boardroom, your students to sing in the playground, your bowling club to sing in the bowling alley or sing in the shower (behind the curtain) - and share it with your friends so they can vote for your entry and donate for a good cause!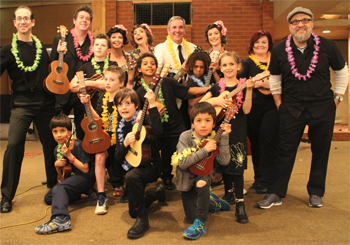 Question: What categories are there in Sing for Good?

Tania de Jong: There are lots of categories for Sing For Good, plus there is still the opportunity for Partners to come on board and create their own! These categories include Best Family Sing, Best Multicultural/Foreign Language Sing, Best Workplace Sing, Best School Sing, Most Inspiring Sing and Most Entertaining Sing.


Question: How does it feel to have Ted Baillieu and Alan Fletcher as ambassadors?

Tania de Jong: Ted Baillieu and Alan Fletcher have been fabulous Ambassadors for Sing For Good. They both performed personally at our With One Big Voice concert last year, and submitted entertaining entries for the competition. They love to sing! And we're looking for more wonderful Ambassadors to jump on board and share this awesome challenge and the joy of singing across their networks and fan bases.


Question: What are the advantages for participants in Sing for Good?

Tania de Jong: This is a chance for you to get your colleagues, local club, family or friends together and get creative whilst improving your wellbeing and helping those in need! Choose your favourite song and film yourself having a sing for a good cause. You will be helping to support disadvantaged people in your community.


Question: How can Australians support Sing for Good?

Tania de Jong: Register and enter Sing For Good! You can also show your support by voting and donating to your favourite entries. Keep checking www.singforgood.org for updates.


Interview by Brooke Hunter