SKECHERS TURN 16 AND IT'S ALL VERY, VERY SWEET
This year Skechers will be celebrating their sweet sixteenth birthday all year long. Since their birth in California, USA in 1992, Skechers has offered women a stylish range of shoes to suit all seasons and occasions.
As the global leader in lifestyle footwear, the company has established itself as a forerunner in designing, developing and marketing a range of footwear for fashion conscious women.
The latest winter range sees some birthday favourites in stores. D-Lites are set to delight, while Bikers, one of Skechers most popular styles are available in a range of fabulous styles including; Grapevine, Sunkissed, Step Up, Luxe, Petrol, Transformers, Bandidos and Envy. New to the range this season are the fashionable Hi-Lite Enlightens and the Boomerang-Upgrade. With black once again being the colour for winter these sassy new styles will add the perfect pizzaz to your winter wardrobe.
Featured: Skechers Bikers Dragonfly - RRP: $109.95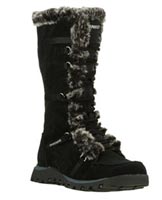 Review Bikers Dragonfly:
Skechers very quickly become your new best friend in footwear. Comfortable, easy to slid into, practicle and of course fashionable, once you try Skechers you won't look back. I recently bought Skechers Grand Jams boots, and I now feel nude without them. Little hard to track down but completely worth it, you will be envied this winter!
In 1992, dark colours were in for women. Maroons, forest green, indigo and brown were top of the colour chart. Plaid flannel shirts and stonewashed jeans were must haves and hoop earrings were the most popular accessory. Prime Minister Paul Keating broke protocol during a Royal visit by placing his hand on the Queen's back and the Church of England voted to allow women to become priests. Patsy and Edina were wowing women on Absolutely Fabulous and tv audiences witnessed the start of reality television when they tuned in each week to Sylvania Waters with Noeline Baker and Laurie Danaher.
Skechers began life in a beachfront home in California. The following year in 1993, Skechers became the first footwear brand to advertise on MTV. In 1994 Skechers expanded its international reach while in 1995 the Laramie boot became a hit. Such was the demand for Skechers that by 1996 additional retail stores opened in Southern Californian locations and 1997 saw the opening of the company's largest Skechers store in Times Square, New York. Skechers launched into cyberspace in 1998 with
www.skechers.com
and in 1999 the company entered the New York Stock Exchange.
Britney became the face of Skechers in 2000, with Rob Lowe and Matt Dillon following in 2001. In 2002, Skechers played a starring role in the Hugh Grant film, "About A Boy" and in 2003 Christina Aguilera became a spokesperson. In 2004 a Skechers store opened in Russia. Skechers was named '2005 Company of the Year' at the Footwear Plus Awards. American Idol winner Carrie Underwood was the face of Skechers in 2006 and Ashlee Simpson joined the celebrity endorsee line-up in 2007
And in 2008...celebrating their sweet sixteenth birthday Skechers release their latest range. Skechers are available in department, speciality and athletic stores, with the flagship Australian retail outlet on Oxford Street in Sydney.
View the Range:
www.skechers.com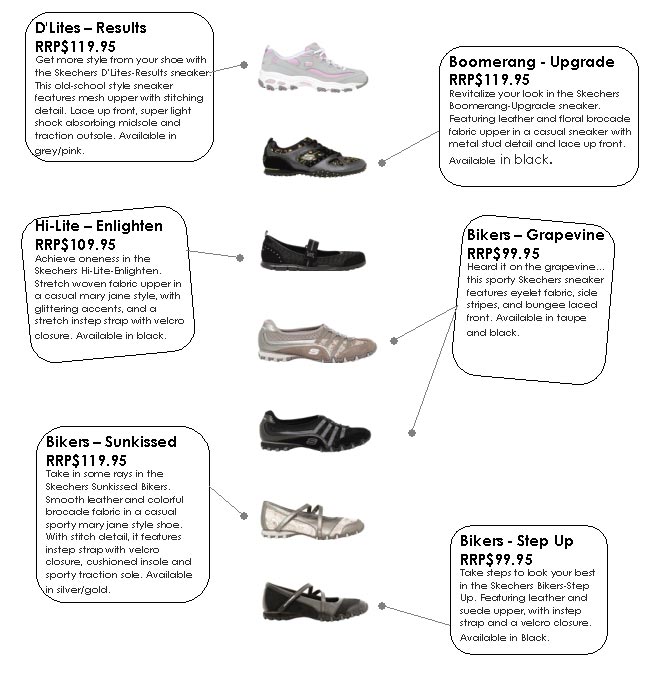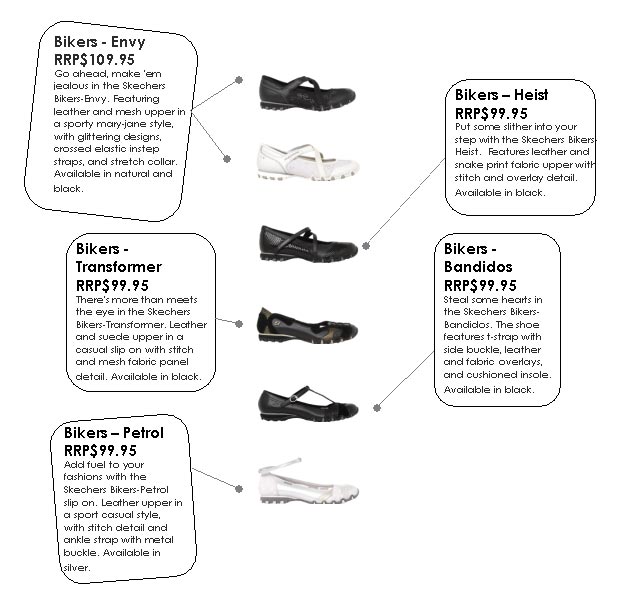 About SKECHERSŪSKECHERS USA, Inc, a global leader in lifestyle footwear industry designs, develops and markets a diverse range of footwear for trend-savvy men, women and children. Established in 1992, the company's success stems from its high-quality, diversified product lines that caters to consumers' lifestyle needs. With more than 2,000 styles, SKECHERS' tremendous product range appeals to male and female consumers across the globe. SKECHERS are available in department, specialty and athletic stores, with the flagship Australian retail outlet on Oxford Street in Sydney. For more information, visit www.skechers.com.au