pinkcandy.com.au
pinkcandy.com.au
offers a fabulous selection of jewellery and fashion accessories online; with over 300 stylish products, there is something to suit everyone.
pinkcandy's vast selection ranges from classic pieces you keep forever to the latest fashion trends, but the best part is the prices are affordable and very competitive. The 'candy' ranges in value from $8 to $150, so whether it's a little splurge on a sensational piece of jewellery or some hot new fashion accessories, you won't blow your budget...
Forgotten your friend's birthday? Don't stress!
pinkcandy.com.au
can help with their massive range of different products! The pinkcandy range includes quality fresh water pearls from $16.00 (why buy faux pearls when you can get real ones at such great prices?), stunning crystal jewellery from $10.00 and a huge selection of fashion jewellery and accessories including neckwear, earrings, belts, rings, scarves, bangles and fashionable tights.
Need that extra special gift for you or a friend? pinkcandy.com.au also has great value make-up brush sets, funky men's jewellery, hair accessories, clutches and much, much more...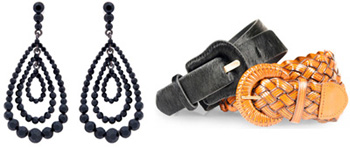 The perfect gift can be delivered anywhere in the world or choose a
pinkcandy gift card
and let that special person choose their own candy...
For beautiful brides seeking wedding bling, pinkcandy has stunning bridal adornments available to ensure that you dazzle on your big day, as well as a range of gorgeous bridesmaid jewellery and accessories to cater for wedding parties of any size. Just head to the 'WeddingCandy' section!
Your candy tastes even sweeter when you shop from the comfort of your own home and your shiny new purchase is delivered straight to your door...

Check out the pinkcandy Lookbook for fashionable ideas and if you're still not 100% what's best for you the pinkcandy staff are only a email or phone call away, it's as easy as that!