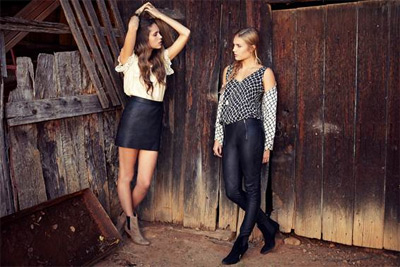 Mister Zimi
The tale of Melbournian label Mister Zimi reads like a holiday romance novel.
In 2007, Zoe Paul took a holiday trip to Bali with her husband Jimi. After playing around with a few sketches of her perfect leather jacket whilst lazing about the beach, she finally decided to take her ideas to a local tailor.

Five days and far too many cocktails later, a curious package arrived at their villa, addressed to -Mister Zimi'. A puzzled Zoe opened the package, little did she know at the time this package containing her custom made leather and one-off bikinis would change her life for ever.

The handmade leather jacket became Zoe's best friend, and soon Zoe's best friends became eager for her to return to Bali to re-cut the same perfectly fitted leather jacket. So the couple's yearly holidays with lightly packed suitcases soon turned into working holidays with bigger trunks, all filled with cute bespoke summer dresses, bikinis, leather accessories and that amazing leather jacket for friends, and friends of friends.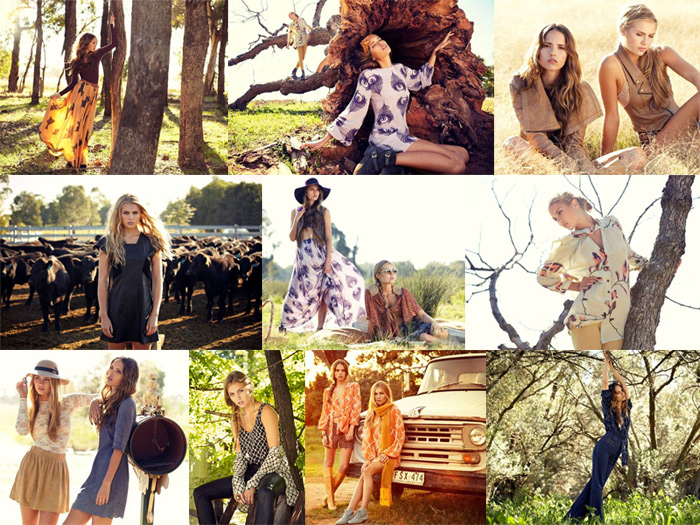 In 2010, Zoe and Jimi decided to make their -holiday' into -everyday', and purchased a one way ticket to Bali. Being greeted as -Mister Zimi' at the airport and other frequented Balinese spots, they finally realised that the parcel that changed their life was addressed to the mixture of both their names. Thus, Mister Zimi was born.

For Spring 2011, Zoe's bohemian spirit fills the collection with 70's printed silks, Woodstock style boots and her trademark leather jackets. Pretty palette of lilacs, orange and greys in the forms of pussy bow blouses, maxi skirts and balloon sleeve mini dresses. Delectable leathers and suedes are transformed into skater skirts, sharp minis, jackets and shift dresses. All of which are custom made to your measurements, your favourite colour and to your requirements.

Mister Zimi is not just another fashion label, it is a sun filled Balinese lifestyle, which is brought across the ocean, custom made for you.