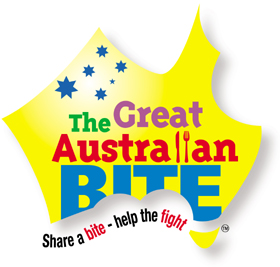 The Great Australian Bite - Brought to you by Burgen bread, is back for its fifth year and will be chomping its way across Australia throughout April.
Hosting is as simple as A,B,C!
A. Register to host a 'bite' anytime during April 2006.
B. Invite workmates, friends or family to share a 'bite' to eat.
C. Ask them for a donation to help the fight against diabetes.
The 'bite' itself can involve any meal anytime during the month of April 2006. It's so easy - share a 'bite' with mates at work on a coffee break, have a breakfast, lunch, BBQ, picnic, video night, party or even Friday night drinks and nibbles - the choice is yours. 'Bite' participants are encouraged to make a donation to raise money for diabetes awareness, research, education programs and advocacy services.
The Great Australian Bite was launched by Diabetes Australia in April 2002. It is a national community participation event that has gone from strength to strength, gaining a reputation amongst its participants as a fun and unique way to raise vital funds for the fight against diabetes.
To be a part of this fun and vital fundraising event, register to host a 'bite' by calling 1300 136 588 or go to
www.greataustralianbite.com.au
.