** Must See **

Comedy Classics Package
Release Date: 18 September 2002

DVD enthusiasts will be thrilled with the comedy classics released on DVD from Columbia TriStar Home Entertainment. Hits such as Dustin Hoffman's Tootsie, California Suite starring the cream of Hollywood's comedy actors including Alan Alda, Bill Cosby, Michael Caine, Jane Fonda and Richard Pryor, Nothing in Common and Punchline, both starring Tom Hanks, The Mouse That Roared starring Peter Sellers and Hanky Panky directed by Sidney Poitier.


TOOTSIE
Running Time: 112 mins

When theatrical mastermind Michael Dorsey (Dustin Hoffman) finds himself blacklisted by just about every producer in the acting business, he decides to thwart the entertainment industry by disguising himself as an older woman and auditioning for a daytime soap opera. Dorsey arrives for the audition in a dress and makeup. Calling himself Dorothy Michaels, he/she gives an astonishing screen test and is hired on the spot by the show's executive (Dabney Coleman). Dorsey is an overnight sensation with the show's fans, but as his secret career escalates, his relationship with his girlfriend (Teri Garr) suffers. Soon Dorsey finds a new romantic interest at work with his co-star, Julie. The only problem is, Julie thinks Dorsey is a woman and it's not long before she's trying to fix up Dorothy with her single father.


PUNCHLINE
118 mins

Lilah Krytsick (Sally Field) is a New Jersey housewife and mother of three who has been told all her life that she is funny. Steven Gold (Tom Hanks) is a failed medical student whose natural comedic talent has allowed him to steal the spotlight at New York comedy club the Gas Station, thus keeping him from focusing on the other failures in his life. Lilah decides to follow her dreams and try her luck on the Gas Station stage, but her act falls flat. When she strikes up a friendship with bitter Steven, he helps her sharpen her comedy while she attempts to help him pull his chaotic life together.



Order Now from CD Wow

THE MOUSE THAT ROARED
Running Time: 80 mins

Extravagant satire in which the Duchy of Grand Fenwick declares war on the United States. Sellers adroitly plays three separate roles.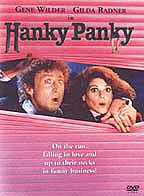 HANKY PANKY
Running Time: 103 mins

A woman looking for her brother's murderers and an innocent bystander, turned hero, are caught in a world of intrigue, suspense and murder on a wild ride from the Grand Canyon to New York City.

All of these titles are available to buy on DVD through all major retailers nationally.




CALIFORNIA SUITE
Running Time: 98 mins

Neil Simon's bittersweet comedy, adapted from the Broadway hit, follows four separate stories of guests who've just checked into the swank Beverly Hills Hotel over the weekend of the Academy Awards gala. Bill and Hannah Warren (Alan Alda and Jane Fonda) are an angry divorced duo engaged in a nasty custody battle over their daughter. Marvin Michaels (Walter Matthau) is in town a day before his devoted wife (Elaine May) for his nephew's bar mitzvah when his brother sends him a present that is difficult to hide--a hooker. Diana Barrie (Maggie Smith) is an Oscar-nominated British actress in town for the Academy Awards with her husband, Sydney (Michael Caine), who happens to be gay. Competing doctors Willis Panama (Bill Cosby) and Chauncey Gump (Richard Pryor) have been busy containing calamities befalling them since they arrived and discovered they had to share a hotel room with their crestfallen wives.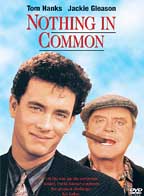 NOTHING IN COMMON
Running Time: 114 mins

David Basner (Tom Hanks) is on a winning streak. He's a young, successful Chicago ad executive with two lovely women (Bess Armstrong and Sela Ward) vying for his attention. But things go awry for him when his parents (Jackie Gleason and Eva Marie Saint) decide to call it quits after 35 years of marriage. David then finds himself caught between his role of nursemaid to his father, and confidant to his mother. Long gone from the nest, David discovers that his parents are more complex than he had believed, and he gains a new appreciation of them in the process.