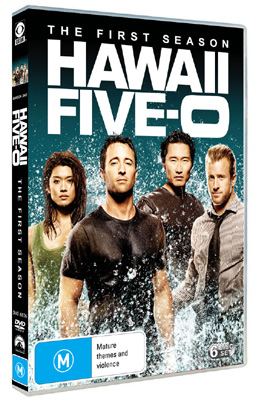 Hawaii Five O Season 1
AUSTRALIA'S OWN ALEX O'LOUGHLIN STARS, AS THE ICONIC COP ADVENTURE - HAWAII FIVE O - RETURNS TO THE SMALL SCREEN.

The first season of HAWAII FIVE-O comes to DVD on December 1st. Book it Danno!

When his father is murdered by an international arms dealer, Lt Commander Steve J McGarrett (O'Loughlin, The Back-up Plan), returns home to Hawaii, intent on seeing justice, if not revenge, done.

McGarrett starts by assembling a team of misfits from the Hawaii PD. Chin Ho Kelly (Daniel Dae Kim Lost), is first on his list, a former protégé of McGarrett's father, a promising detective until he was drummed out of the force on faked corruption charges. Detective Danny "Danno" Williams (Scott Caan, Entourage), a New Jersey cop who was forced to follow his ex-wife to Hawaii so he could remain a part of his 8 year old daughter's life, and KonoKalakaua (Grace Park, BattlestarGalactica) round out the team. Kono is cousin to Chin HoKelly and a recruit fresh out of the police academy.

So potent is this new team that the Governor decides to keep them on as Hawaii's new police strike force. So is born the Hawaii Five-O.

In the action packed first season, The "Five O" discover a link between the islands' Samoan gangs and organised crime on the mainland; have to deal with a hostage situation on a battleship when a Navy SEAL, accused of murder attempts an escape and, most dangerous of all, the team must face down Wo Fat, Hawaii's most powerful crime lord, who is determined that Five O should pay for interfering with his business.

While based on the classic 70's TV series of the same name, the 'reboot' of Hawaii Five-O has the fresher mix of crime, action and comedy of modern crime procedurals such as NCIS. The series has been a ratings winner around the world, taking "Favourite New TV Drama" at the People's Choice Awards and winning Scott Caan a Golden Globe nomination for best supporting actor.

Now the first season of Hawaii Five-0 is available in a single DVD box set that includes all 24 episodes, across six discs, and also includes bonus features such as deleted scenes, CBS promos, the re-scoring of the theme song, a gag reel and featurettes: Grace Park's Hawaiian Tour, Inside Comic Con, Shore Lines: The Story of Season 1, Aloha Action and Inside The Box.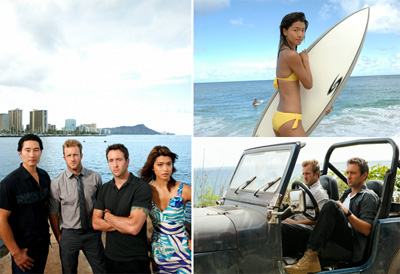 Bonus Materials
- Disc 1:Deleted Scenes from Pilot, Legacy, Picture Perfect as well as audio commentary on Pilot.
- Disc 2:Deleted scenes for Nalowale, Ko'Olauloa, Mana'o; CBS On-air Promos; EYE LAB promos
- Disc 3:Grace Park's Hawaiian Tour; Re-scoring The Theme Song / Inside Comic-Con
- Disc 4:Deleted scenes for KeKeinohi, E Malama; Commentary for E Malama; Shore Lines: The Story Of Season 1
- Disc 5:Deleted scenes for all episode; Aloha Action!Disc 6:Deleted Scenes for Ho'ohuliNa'au, Oia"I"o; Gag Reel; Inside The Box

THE FIRST SEASON OF HAWAII FIVE O
Discs 6
Rating M
Available on DVD from December 1st
RRP: $54.95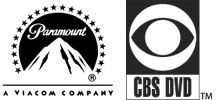 TM & © 2011 CBS. CBS and related marks are trademarks of CBS Broadcasting Inc. All Rights Reserved. TM, ® & © by Paramount Pictures. All Rights Reserved.