Tim Winton's The Turning
Cast: Rose Byrne, Cate Blanchett, Hugo Weaving, Matt Nable, Miranda Otto, Richard Roxburgh, Callan Mulvey, Myles Pollard, Dan Wyllie, Harrison Gilbertson, Susie Porter, Mirrah Foulkes, Kate Mulvany, Brenna Harding, Robyn Nevin, Eva Lazzaro, James Fraser, Wayne Blair
Director: Jonathan auf der Heide, Tony Ayres, Jub Clerc, Robert Connolly, Shaun Gladwell, Rhys Graham, Justin Kurzel, Yaron Lifschitz, Anthony Lucas, Claire McCarthy, Ian Meadows, Ashlee Page, Stephen Page, Simon Stone, Warwick Thornton, Marieka Walsh, Mia Wasikowska, David Wenham
Genre: Drama
Rated: MA
Running Time: 180 minutes

Synopsis: Tim Winton's The Turning is a unique cinema event. Seventeen talented Australian directors from diverse artistic disciplines each create a chapter of the hauntingly beautiful novel by multi award-winning author Tim Winton. The linking and overlapping stories explore the extraordinary turning points in ordinary people's lives in a stunning portrait of a small coastal community. As characters face second thoughts and regret, relationships irretrievably alter, resolves are made or broken, and lives change direction forever. This watershed film reinterprets and re-imagines the work for the screen.

Tim Winton's The Turning
Release Date: September 26th, 2013
Website: Trailer



About the Production
From Robert Connolly



Tim Winton's The Turning is a unique book amongst Tim's wonderfully diverse body of work, a collection of individual stories that combine in a rich and complex portrait of a familiar and confronting world. It is an innovative adrenalin rush of a read, a cryptic jigsaw puzzle of a book that continues to reveal its heart-breaking secrets with each read.

Embarking upon this cinematic adventure posed a unique challenge as we explored ways to adapt The Turning for the screen. We began by extending a personal invitation to various people whose work we admired, to interpret one chapter each with an open brief to respond in their own style and form. Choosing to focus on these original interpretations and responses to each chapter, we extended the invitation not only to established filmmakers, but to choreographers, photographers, actors, animators and visual artists. We sent out copies of the book without any broader creative brief, asking only if any of the stories particularly spoke to the filmmaker, affecting them in a way that compelled them to tell that story.

Like all great works of literature, The Turning offers up so many permutations, interpretations and points of entry for the reader. The responses to our invitation reflected this, each person finding something very different in The Turning, with surprisingly no battles over individual chapters, each filmmaker choosing their own story in the compendium in an effortless selection.

We also chose not to enforce any style choices across the chapters, avoided linking characters with common cast, allowed different location choices that spoke more specifically of each response. The filmmakers were subsequently liberated from any of the usual expectations of both the short and feature film form and the creative limitations imposed by traditional production methodologies.

Our plans for the theatrical release of The Turning extend on this creative approach, presenting in the cinema a similar experience to entering an art gallery, allowing a personal response to the many unique threads and connections without losing the value of experiencing each individual work and the artist behind it. The Turning presents a unique invitation to an audience, to come into the cinema to experience and investigate each of the works, to discuss them, debate them and create their own meanings. Our key image for the film is an image from Tim's book, a group of friends around a bonfire on a beach.

In many ways this is the campfire we have gathered our storytellers around, now inviting you, our audience, to join us there to hear 17 uniquely Australian stories, told by some of this country's most talented storytellers. As a collaboration between filmmakers, producers, writers, cinematographers, designers and more, The Turning has brought together a huge number of inspiring creative minds to interpret Tim's exceptional work. It has been an incredibly exciting adventure for us all, and we look forward to your thoughts, impressions and experiences of this unique work.
-Robert Connolly


From Tim Winton

Ten years ago I found myself falling into a nest of stories about the smalltown milieu of my adolescence. I didn't plan that project; it took shape by accident, by months and years of trial and error during which it seemed that each new story was snagged into another, reaching ahead, aside, behind into other pieces as they arrived. It was like trying to drag a bike from a dark and crowded shed. I set out with the notion I was extracting the one set of wheels and handlebars, but I was soon contending with a snarl of greasy machines rattling way back into the shadows, each snagged into the next. Somehow it was all or none. So I had to let go any notion that this would be a book of discrete stories, and that letting go took some time. I can't really account for how all this happened, but it was a happy if bewildering experience. The book found a wide readership here and abroad and continues to prosper in ways I don't pretend to understand.

So when Robert Connolly asked about making a film as a response to this book, pitching it as 17 films, each with its own director, writer and cast, it seemed churlish to stand in his way. Because the idea was so daft it might actually work. Anyone mad enough to try it deserved a crack. And the result? Who can say? Not me. And why should my impressions matter? I'm still trying to make sense of the damned book. I haven't had nearly enough time to absorb the hive of ideas and work that this project represents.



All I can say is that seeing it take shape has been an experience almost as happy and bewildering as the original labour. Rob's film is testament to the nerve and brio of our film culture, a showcase of talent, from those we know and revere and newcomers set to make their mark.

When I first saw this film I was shaken, a little unnerved, in fact. Each episode sent me back to the generating mood of the stories which was a kind of bruised middle aged puzzling, and collectively they had the uncanny effect of returning me to the environment of my teens with all its freedoms and anxieties, its open roads and sudden conflagrations. I guess I hadn't expected to be so roughed up from so many different angles. Taken as a whole, The Turning is a strange and wonderful creation. It's daring, even reckless, in the passionate, headlong manner of youth. And yet there's ruefulness in it, too, a tenderness and melancholy that comes only from hard experience.

It's a privilege to have such gifted people collaborate in the service of such a distinctive and eccentric project. Here they are, having dragged my snarl of troublesome bikes out into the open again in their own time, in their own way, without fear or favour, defying all convention in a time when filmmakers might be forgiven for simply conforming. Hats off, comrades.
-Tim Winton


The Turning

The Turning is Australia's best-selling book of short stories. All 17 stories interweave in their respective narratives, creating an intriguing and twisting central plot-line that often centres around the enigmatic character of Vic Lang, a man consumed and obsessed by his past.

The Turning explores the impact of past on present, how the seemingly random incidents that change and shape us can never be escaped or let go of. All of the stories are bound together by recurring themes; the passing of time, regret, addiction and obsession.



The Turning Chapter By Chapter


Ash Wednesday

Written, Directed and Animated by Marieka Walsh
Produced by Donna Chang
Narrated by Colin Friels

Based on the poem -Ash Wednesday' by T.S. Eliot.
An animated interpretation of T.S. Eliot's poem, -Ash Wednesday', that prefaces Tim Winton's story collection, depicting the beach bonfire party at Massacre Point, the spearing of sharks and burning kites, referenced in several chapters of The Turning.

Marieka Walsh is an Australian director/ animator whose AACTA/AFI award winning short film The Hunter has marked her out as a rising talent. With a background in visual arts, Walsh's work demonstrates a unique visual style and meticulous attention to detail that complements her emotionally arresting storytelling. Although skilled in sand animation, Walsh has also produced work that spans across a broad spectrum of animation styles.

Big World

Written and Directed by Warwick Thornton
Produced by Kath Shelper

After flunking their exams and finishing high school, disillusioned best friends Lenny and Biggie flee up the coast in an old Kombi to escape the drudgery of the local meatworks. Their bonds of mateship are tested when a female hitchhiker and free spliff are brought into the equation.

Warwick Thornton graduated from the Australian Film, Television and Radio School in 1997 with a BA in Cinematography and has an extensive body of work as a cinematographer including feature films Here I Am and The Sapphires. Warwick's feature film, Samson & Delilah, which he wrote, directed and shot, won the Camera d'Or for Best First Feature Film at the 2009 Cannes Film Festival. Recently Warwick has moved into the art world with Stranded, a 3D video installation with accompanying stills and recently premiered a new work, Mother Courage, at dOCUMENTA (13), the prestigious world art show in Kassel, Germany.

Abbreviation

Written and Directed by Jub Clerc
Produced by Liz Kearney

Vic Lang's sexual awakening begins when a girl with a missing ring finger gives him his first kiss.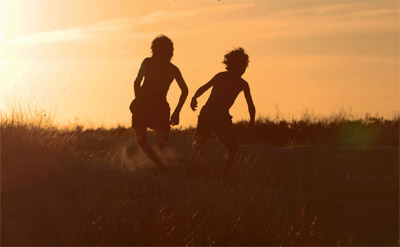 Jub Clerc is a Nyul Nyul/Yawuru woman from the Beagle Bay and Broome regions of the Kimberley in WA. Graduating from Western Australian Academy of Performing Arts, Jub spent many years as a theatre performer and is currently writing her first play, Dust. For film and television she has worked as casting director, extras casting coordinator, dramaturge and associate producer on award-winning productions including The Circuit 1 & 2, Bran Nue Dae, Mad Bastards, Satellite Boy and Jandamarra's War. Most recently, Jub has been performing as a soprano in the world's first Aboriginal Opera, Pecan Summer.

Aquifer

Directed by Robert Connolly
Written by Justin Monjo
Produced by Maggie Miles and Tenille Kennedy

A High School music teacher hears a story on the news that causes him to slip out of the house without a word and drive all night to his hometown, to face a secret from his past.

Robert Connolly is a multi-AFI award winning writer and director. He has written and directed three feature films The Bank, Three Dollars, Balibo and most recently, the Channel 10 telemovie, Underground - The Julian Assange Story. Together with John Maynard, he produced the award-winning films, The Boys and Romulus, My Father. In 2011, Robert was one of the featured directors on ABC mini series The Slap. Robert received a Centenary Medal for services to the Australian Film Industry in 2001 and is a former board member of Screen Australia.

Damaged Goods

Directed by Anthony Lucas
Written by Kris Mrksa
Produced by Anthony Lucas and Maggie Miles

Gail Lang tries to understand her husband's lingering adolescent obsession with Strawberry Alison, a girl with a large red birthmark on her face. Going through a box of Vic's memorabilia, Gail begins to wonder whether she too was just some -damaged goods' that her husband wanted to rescue.

Anthony Lucas' short films have been in competition at Cannes, BAFTA®, the Oscars®, and Annecy. With his production company, 3D Films, he has animated and directed numerous TV commercials and children's television shows. Anthony's The Mysterious Geographic Explorations of Jasper Morello was nominated for an Oscar® and a BAFTA® in 2005. Anthony recently created an installation, housed in the special -Cabinet of Anthony Lucas' on permanent exhibition at the Australian Centre for the Moving Image, Melbourne.



Small Mercies

Written and Directed by Rhys Graham
Produced by Philippa Campey

After the death of his wife, Peter Dyson moves back to his hometown of Angelus with his son, Ricky. Trying to settle into his new life proves difficult when his ex-girlfriend, a recovering addict, reaches out to him, stirring up memories of their toxic relationship.

Rhys Graham is a Melbourne-based filmmaker and writer whose work traverses drama and documentary. His recent credits include co-directing the feature length documentaries Murundak - Songs of Freedom and Words from the City. He is also the director of a number of short dramas and documentaries that have achieved international success. Rhys has just completed his debut dramatic feature Galore. Rhys has worked across a number of moving image forms and has had film installations exhibited both nationally and internationally. He also co-authored the book Short Site: Recent Australian Short Film.

On Her Knees

Written and Directed by Ashlee Page
Produced by Sonya Humphrey
Vic helps his mother Carol at work cleaning homes and is shocked to discover she has been fired and accused of stealing, something Vic knows to be untrue. Vic struggles to understand his mother's refusal to fight back and, even more so, her insistence on finishing the work and refusing payment.

Ashlee Page is an award winning writer and director. Her short film The Kiss has received several prestigious awards including two AFI Awards, the Sydney Film Festival Dendy Award for Best Short and the 2010 Melbourne International Film Festival Award for Emerging Australian Filmmaker. The Kiss has also screened widely internationally, including at Pusan, Clermont-Ferrand, Palm Springs and Tribeca. Ashlee's previous credits include writer and director of the award-winning comedy Layover, a self-funded short film that sold to cable TV in the US and screened widely both nationally and internationally.

Cockleshell

Directed by Tony Ayres
Written by Marcel Dorney
Produced by Julie Eckersley

Brakey is in love with his neighbour, Agnes. He watches her, following her on her nightly spear fishing trips, trying to understand her withdrawn behaviour and troubled home life. He gets his first real insight into how deep Agnes' pain runs on the night of a terrifying incident.

Tony Ayres is a principal and founding partner of Matchbox Pictures and an accomplished writer, director and producer for both film and television. His feature film, The Home Song Stories, premiered at Berlin and won 23 Australian and international awards including 8 AFI Awards. His first feature, Walking on Water, won the Teddy Award at Berlin in 2002 and 5 AFI Awards. Tony was the showrunner and one of the directors of the television series, The Slap.

The Turning

Written and Directed by Claire McCarthy
Produced by Maggie Miles and Sue Italiano

Rae lives in a trailer park with her husband Max and two young daughters. When Sherry and Dan temporarily move into the park, Sherry and Rae develop a friendship. When Rae learns that they are born-again Christians, she begins to wonder whether Jesus might be the answer to her problems too.

Writer, director, producer and visual artist Claire McCarthy has been making internationally acclaimed short films and documentaries for over a decade. Her feature film, The Waiting City, premiered at the Toronto International Film Festival and was nominated for three Film Critics Circle Awards, an ADG award, won two IF Awards and has sold to almost 40 territories around the world. Claire's first feature, Cross Life, premiered at the Sydney Film Festival, screened at Pusan in Korea and was nominated for an Independent Spirit Award at the 2007 IF Awards. Her documentary, Sisters, was broadcast on ABC Television and distributed internationally.



Sand

Directed by Stephen Page
Written by Justin Monjo
Produced by John Harvey

On a fishing trip at the beach, brothers Frank and Max are playing in the sand dunes. Sibling rivalry turns nasty when Max plays a dangerous trick on his brother.

Stephen Page is a descendant of the Nunukul people and the Munaldjali clan of the Yugambeh tribe from southeast Queensland. Stephen began his dancing career with Sydney Dance Company and in 1991 was appointed Artistic Director of Bangarra Dance Theatre. For The Australian Ballet, Stephen has choreographed Rites to Stravinsky's score and directed Indigenous sections for the Sydney Olympics opening and closing ceremonies. Stephen's film credits include choreography for the feature films Bran Nue Dae and The Sapphires. Sand marks his cinematic directorial debut.

Family

Directed by Shaun Gladwell
Written by Emily Ballou
Produced by Katherine Slattery

Footy legend Frank flees the media controversy over his mid-game quitting of the sport. Returning to his hometown of White Point, he finds his brother Max out in the surf. Out on the waves together, the brothers finally address the weight they have been carrying around their whole lives, the weight that ended Frank's footy career.

Shaun Gladwell is an Australian-born, London-based artist who works in a number of mediums, including painting and photography, but he is best known for his video installations concerning improvised and choreographed performances of the body in motion, set against the backdrop of particular sites ranging from architectural environments to the landscape. He has exhibited widely in Europe, North and South America, and in the Asia Pacific Region. Gladwell's work is held in numerous public and private collections internationally. Family marks his directorial debut.

Long, Clear View

Written and Directed by Mia Wasikowska
Produced by Kath Shelper

A portrait of Vic Lang's younger years. His peculiar habits, social anxieties and fixation on his father's rifle.

In a short amount of time, Mia Wasikowska has established herself as a rising star of the big screen. Residing in Canberra, Mia is making her directorial debut with Long, Clear View. As an actress, Mia Wasikowska worked in Australian television and film before making her debut to US audiences as a suicidal teen in the HBO series, In Treatment. She has since starred in feature films Defiance, Amelia, Alice in Wonderland, The Kids Are All Right, Jane Eyre, Restless, Albert Nobbs and Lawless. She has worked with some of the world's most influential directors, and garnered critical praise for her work.

Reunion

Directed by Simon Stone
Written by Andrew Upton
Produced by Jo Dyer

Carol Lang joins Vic and Gail for Christmas Day. They are invited to their relatives for lunch and end up at the wrong house in the wrong swimming pool. The experience brings Gail and Carol together after many years of strained relations.

Simon Stone has established himself as one of the most acclaimed theatre directors in the country. He has achieved critical and commercial success and was selected as one of Australia's 10 emerging leaders in culture by The Weekend Australian. Simon was the founder of The Hayloft Project and his work for that company has been nominated for over 20 Green Room Awards. Simon was then appointed resident director at Belvoir where he directed shows including Wild Duck, Death of a Salesman and Neighbourhood Watch. He has also directed Baal and Face to Face for Sydney Theatre Company. Reunion marks his directorial debut in film.

Commission

Written and Directed by David Wenham
Produced by Maggie Miles
Co-Produced by Tenille Kennedy

Vic Lang journeys to find his estranged father to tell him that Carol, Vic's mother, is dying. When he locates his father in an old isolated shack in the outback, he is struck by the love he still feels for him, and is finally able to ask his father about his youth, when his father was a policeman in Angelus, and about why he suddenly disappeared from their lives.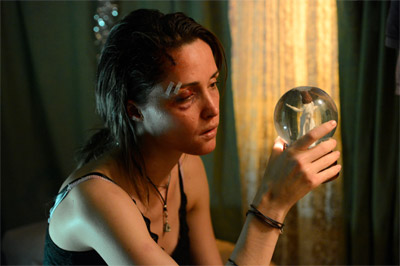 David Wenham is one of Australia's most respected actors. David has appeared in two of Peter Jackson's Lord of the Rings instalments, Oranges and Sunshine, Baz Luhrmann's Australia with Nicole Kidman and Hugh Jackman, Public Enemies, alongside Johnny Depp, 300, Moulin Rouge, Cosi, Gettin' Square, The Proposition, The Bank and The Boys. David's recent television credits include Killing Time, Dripping in Chocolate and Jane Campion's Top of the Lake. Commission marks David's directorial debut.

Fog

Written and Directed by Jonathan auf der Heide
Produced by Maggie Miles
Co-Produced by Tenille Kennedy

Bob Lang has been drinking to deal with the stress of his new job in the Angelus police force and the expectation on him to turn a blind eye to the corruption within it. When he is called out late to a job to locate a hiker who has gone missing in the mountains, Bob finds himself trapped in the fog with a young female cadet reporter and a desperate need to reveal the intimidation and foul-play rife within the police force.

Jonathan auf der Heide is a Victorian College of the Arts graduate who wrote, directed and edited the short film Hell's Gates which won Best Student Film and Best Emerging Filmmaker at MIFF 2008. With co-writer Oscar Redding, Jonathan adapted Hell's Gates into Van Diemen's Land, his debut feature which has screened at numerous festivals in Australia and internationally. Alongside Alethea Jones and regular collaborator Oscar Redding, Jonathan directed several episodes of the award winning web series, Cop Hard.

Boner McPharlin's Moll

Written and Directed by Justin Kurzel
Produced by Sarah Shaw and Anna McLeish

Boner McPharlin's reputation has reached mythical status in town. The subject of rumours and gossip, he is the man everybody has heard the stories of, but no one really knows.

Justin Kurzel's background as one of Australia's best theatrical designers informs his strong visual storytelling as a director. Justin graduated from the Victorian College of the Arts directing course where he was awarded the Most Outstanding Postgraduate Student. His work spans feature film, short film, music clips and commercials, all of which have achieved international success. Jusvtin's first feature film Snowtown premiered at the Adelaide Film Festival in 2011, winning the Audience Award. It has been released in the US, UK and most European countries, screening in over 15 international festivals including Toronto and International Critics Week in Cannes in 2012, being awarded Special Distinction of the President.

Immunity

Directed by Yaron Lifschitz
Written by Circa Contemporary Circus
Produced by Ben Knapton and Alex Barnes

A young girl with a crush on Vic Lang plucks up the courage to sit next to him on the train.

Director Yaron Lifschitz is a graduate of the University of New South Wales, University of Queensland and National Institute of Dramatic Arts. Since graduating, Yaron has directed more than 60 productions including large-scale events, opera, theatre and circus. His work has been seen in 25 countries, across five continents, by over 500,000 people. He is currently Artistic Director and CEO of Circa, where his work has been reviewed as 'stunning", 'exquisite" and 'the standard to which all other circuses can aspire". His passion is creating works of philosophical and poetic depth from the traditional language of circus. Immunity marks his directing debut in film.

Defender

Written and Directed by Ian Meadows
Produced by Rita Walsh
Co-Produced by Rose Grandile-Pizzi

Gail and Vic travel to see their friends in the country. In the car, Gail admits to having had an affair and struggles with Vic's lack of reaction. When Fenn offers Vic a shotgun to shoot at clay pigeons, something Vic has not done since he was a young man, he is strangely freed from the ghosts of his past.

Ian Meadows studied acting at the Western Australian Academy of Performing Arts. His television writing credits include Spirited, Offspring and Slide. Ian co-wrote and acted in the short film, Water, and co-wrote, directed and produced the short film A Parachute Falling in Siberia, which screened in both national and international festivals, won the AWGIE Award for best short film script, and was nominated for an AFI Award for best short screenplay. Ian also wrote and performed in Between Two Waves at the Griffin Theatre and starred in the JungleBoys/ABC1 TV comedy A Moody Christmas.



Cinematography
Settings and landscapes are prominent in The Turning and link many of the stories together. Centered around the coastal town of Angelus, the characters and their stories are set against vast, looming and threatening landscapes.

Tim Winton often draws inspiration from landscape and place. He is quoted in an article in the Sydney Morning Herald, 'The place comes first. If the place isn't interesting to me then I can't feel it. I can't feel any people in it. I can't feel what the people are on about or likely to get up to."

From these landscapes emerge the visual motifs of water and fire. The ocean, the river and swamps are full of danger, pain and secrets, while the fires that burn at beach parties, that wreck cars, and that destroy houses offer a new start, a rebirth, a resurrection. The importance of the settings in The Turning, and the many strong, recurring images, gave some of Australia's most accomplished cinematographers a terrific challenge. The Turning cinematographers are: Warwick Thornton, Geoffrey Simpson ACS, Denson Baker ACS, Jody Muston, Stefan Duscio, Miles Rowland, Germain McMicking, Bonnie Elliott, Jeremy Rouse, Andrew Lesnie ACS ASC, Andrew Commis ACS, Ellery Ryan ACS, Robert Humphreys ACS and John Brawley.

Bonnie Elliott - Sand: 'Stephen's desire to tell Sand through physicality – through bodies, landscape, weather and space – and not through dialogue, was so liberating. There is nothing a cinemato- grapher loves more than a film told through images."

Andrew Lesnie ACS ASC - Reunion: 'Working on a performance-based project like Reunion was exciting and challenging. We choreographed the action to play out in three consecutive masters, offering the cast the opportunity to bring each scene to life in real time without any editing whatsoever."

Geoffrey Simpson ACS - Abbreviation: ''Embrace the rain' our Executive Producer instructed, as we were lashed by monsoonal rains on day one of our shoot. The rain did stop and when our young actors finally kissed, the sun popped out behind them just to show us what it could do. In the end, the soft overcast light of our film turned out to be a nice counter to what one normally expects from Broome!"

Andrew Commis ACS - Boner McPharlin's Moll: 'The Riverland area of South Australia is somewhere that Justin and I know well. Shacks, footy ovals, empty roads, scrubby bush, big skies and a light that always seems unique to that part of the world. Places infused with stories and characters, myths and legends, or ones you made up anyway."

Denson Baker ACS - Aquifer, The Turning: 'For me the most appealing aspect of Tim Winton's storytelling is the fabulous tone and atmosphere he creates, there is poetic imagery and an emotional response that his words evoke. This is the greatest and most exciting challenge for a cinematographer, to do more than present visuals on a screen by creating a world that has texture, smell and taste, an atmosphere and emotion that an audience can feel, not just watch."

Tim Winton's The Turning
Release Date: September 26th, 2013