Wholesome Cafe Opens in the Hills!
Located in the heart of Castle Hill, The Bean Hub & Co is a serene oasis nestled in the centre of Castle Towers that fuses the mouth-watering taste of modern Australian food and hand crafted, air roasted specialty coffee. The cafe draws on locally grown wholesome produce to offer feel-good meals made from nourishing superfoods and essential nutrients, with the menu boasting grass-fed free-range meats and eggs, as well as gluten free, vegan and paleo options.

"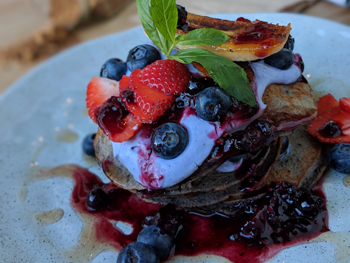 We wanted to bring something chic and modern to the Hills area," says Head Chef Milan Sodolovac. "Through personal experiences and talking to locals who live an active lifestyle, we realised that there is nothing in the Towers that utilises food to its full potential. This led to the birth of The Bean Hub & Co, a wholefood style café that respects its produce and dishes, and nourishes the body."

"There should be no reason why people can't eat out and eat clean wholesome food at the same time, even our coffee is air roasted and not heat roasted! Having worked and lived in the Hills district for nearly ten years, I strongly believe the store could benefit the local community and offer a healthier alternative for dining," says Sodolovac.
Sodolovac combines modern cooking skills and culinary creativity to create food that reflects Castle Hill's healthy lifestyle whilst allowing customers to enjoy a unique and balanced marketplace of food across breakfast, lunch and dessert. Key dishes include the Hub Bowl, a butterfly pea flower infused coconut yogurt with house toasted gluten free granola, seasonal fruits and chia seeds, the Fresh Herb Omelette with beetroot cured smoked salmon, whipped honey ricotta and artisan sourdough, and Aglio Olio, a fresh spinach spaghetti with prawns, garlic, chilli, olive oil and cherry tomatoes.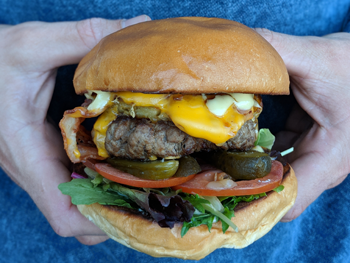 The dessert menu consist of only gluten-free options, as well as raw and paleo options and an un-passable 'dessert bomb' which is a gluten-free, dairy-free and refined sugar free hard chocolate shell with a soft oozing centre. A wide selection of beverages will also be on offer, including organic All Press coffee, cold drip coffee, beautiful fragrant and healing blends tea, cold pressed juices and real fruit smoothies.

The store will sit alongside retailers including Boost Juice, Prouds Jewellers, Gregorys Jewellers, Forever New, Colette by Colette Hayman and Lincraft.

The Bean Hub & Co
Castle Towers
Level 2
6-14 Castle St
Castle Hill NSW 2154 Trading hours: Monday – Sunday 8am – 5pm, with Thursday closing 8pm.

For more information, visit @thebeanhub_castlehill