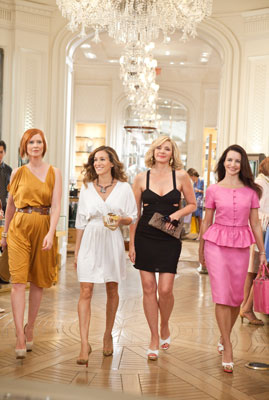 Sex and the City 2 Review
Cast: Sarah Jessica Parker, Kim Cattrall, Kristin Davis, Cynthia Nixon, Chris Noth, Penélope Cruz, Liza Minnelli.
Director: Michael Patrick King
Genre: Romance, Drama
Rated: MA15+
Running Time: 146 minutes

Synopsis:
The fun, the fashion, the friendship: Sex and the City 2 brings it all back and more as Carrie (Sarah Jessica Parker), Samantha (Kim Cattrall), Charlotte (Kristin Davis) and Miranda (Cynthia Nixon) take another bite out of The Big Apple-and beyond-carrying on with their busy lives and loves in a sequel that truly sparkles.

What happens after you say 'I do'? Life is everything the ladies ever wished it to be, but it wouldn't be Sex and the City if life didn't hold a few more surprises... this time in the form of a glamorous, sun-drenched adventure that whisks the women away from New York to one of the most luxurious, exotic and vivid places on earth, where the party never ends and there's something mysterious around every corner.

It's an escape that comes exactly at the right moment for the four friends, who are finding themselves in-and fighting against-the traditional roles of marriage, motherhood and more. After all, sometimes you just have to get away with the girls.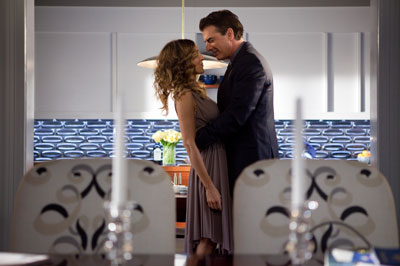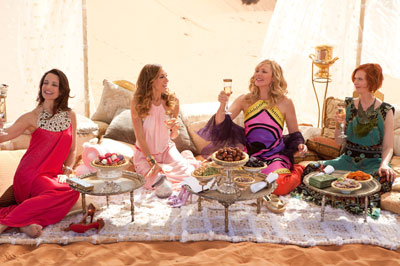 Verdict:
Sex and the City 2 showcases where our favourite characters Carrie, Samantha, Charlotte and Miranda are now and leaves you questioning, will there be a third movie?

Liza Minnelli steals the show with an amazing performance of Single Ladies in the lavish wedding scene.

In the sequel the characters have aged and children have grown; new problems arise, from marriage issues to the difficulties of parenthood and menopause. Carrie, now married is worried she and Big are slipping into the 'old married couple life' whilst Miranda has softened with her family life. Many parents will enjoy the honest, deep-and-meaningful discussion between Charlotte and Miranda about family life, in which Charlotte exclaims what do the mothers without nannies do?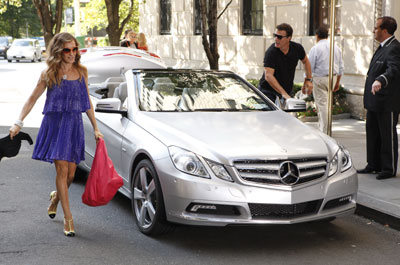 The majority of the film is set in a lavish $22,000-a-night Abu Dhabi hotel suite and not in the traditional city. There is still enough Sex and the City for those who love the show and first movie, yet in a decade a lot changes. Ultimately, the fashion is the number one star; each outfit is carefully created with designer clothes, handbags, sunglasses and shoes.

The film does have its fair share of laughs and overall is quite light hearted compared to the first film. There are some cringe-worthy scenes and Miranda does a fantastic job at educating the girls and audiences on the Middle-East. The movie is not to be taken too seriously however, certain attitudes and behaviours are inappropriate in Abu Dhabi and the appropriate punishment may be served for our favourite sexually-adventurous character.

Aiden makes an appearance with some small surprises and once again, audiences will be torn between Mr. Big and Aiden, who do you choose?

If you are a Sex and the City fan, grab your girlfriends and have a few Cosmopolitans before heading to your nearest cinema to see Sex and the City 2!

Rating: ***

Release Date: June 2, 2010
Website: www.sexandthecity2.com.au