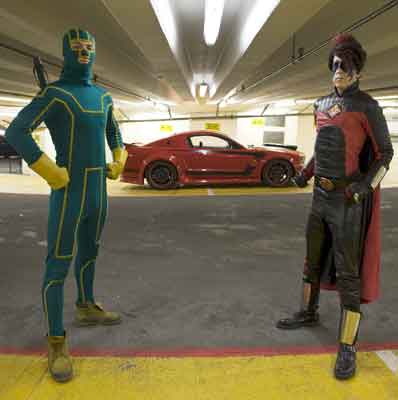 Kick Ass
Cast
: Nicolas Cage, Mark Strong, Chloe Moretz, Christopher Mintz-Plasse, Aaron Johnson
Director
: Matthew Vaughn
Genre
: Comedy, Adventure, Drama
Rated
: MA
Running Time
: 117 minutes
Synopsis
: A twisted, funny, high octane adventure, Matthew Vaughn brings Kick Ass to the big screen.
Kick Ass tells the story of average teenager Dave Lizewski (Aaron Johnson), who decides to take his obsession with comic books as inspiration to become a real-life superhero. As any good superhero would, he chooses a new name -- Kick Ass -- assembles a suit and mask to wear, and gets to work fighting crime. There's only one problem - Kick Ass has absolutely no superpowers.
His life is forever changed as he inspires a sub-culture of copy cats, meets up with a pair of crazed vigilantes, an eleven year old sword-wielding dynamo, Hit Girl (Chloë Moretz), and her father Big Daddy (Nicolas Cage) and forges a friendship with another fledging superhero, Red Mist (Chris Mintz-Plasse). But thanks to the scheming of a local mob boss Frank D'Amico (Mark Strong), that new alliance will be put to the test.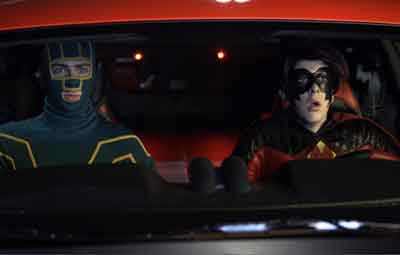 Release Date
: April 8th, 2010
Website
:
www.kickassmovie.com