Robert De Niro and Michelle Pfeiffer The Family
Cast: Robert De Niro, Michelle Pfeiffer, Tommy Lee Jones, Dianna Agron, John D'Leo, Domenick Lombardozzi
Director: Luc Besson
Genre: Action, Comedy, Drama
Running Time: 111 minutes

Synopsis: In the dark action comedy The Family, a Mafia boss and his family are relocated to a sleepy town in France under the Witness Protection Program after snitching on the mob. Despite Agent Stansfield's (Tommy Lee Jones) best efforts to keep them in line, Fred Blake (Robert De Niro), his wife Maggie (Michelle Pfeiffer) and their children, Belle (Dianna Agron) and Warren (John D'Leo), can't help resorting to old habits by handling their problems the 'family" way. Chaos ensues as their former Mafia cronies try to track them down and scores are settled in the unlikeliest of settings, in this subversively funny film by Luc Besson.

The Family
Release Date: October 10th, 2013



Meet The Manzonis – aka The Blakes
After an ex-mob boss snitches on his former cohorts, he and his firecracker wife, their all-American daughter and wanna-be wiseguy son are all forced to relocate to a picturesque village in Normandy where they bring new meaning to the phrase 'crime family" in Luc Besson's subversively funny new film, The Family. The critically acclaimed French director takes audiences on an unexpectedly hilarious journey as Giovanni Manzoni, played by Robert De Niro, and his close-knit clan must resort to their old habits in order to navigate life in small town France while staying one step ahead of assassins dispatched by his now incarcerated former colleagues.

'Giovanni, now known as Fred Blake, has attempted to start over in different places, first the U.S., then Paris and the South of France," explains Luc Besson. 'None of those places have worked out for him, mostly because he and his family can't resist their old ways of dealing with problems. Now they find themselves in the tiniest French village you can imagine, where they think nothing ever happens. But they're wrong. That's exactly when things really start to happen."

Much of the humour comes from the misunderstandings between the Blake family and their new neighbours, says Luc Besson. 'There's a good deal of confrontation between the family and the local people in Normandy. In the French countryside, if you need a plumber, you have to wait about two years. These guys are kings of the world. If you're unpleasant with them, you'll wait four years.

Whoever it is, the local priest, the grocery store owner or the plumber in this little village, they are all trying to take a little advantage of the Americans, thinking they must have money. But they don't know who they're dealing with. You can't do that to Giovanni Manzoni"or Fred Blake. If you try to cheat him, he's going to kill you."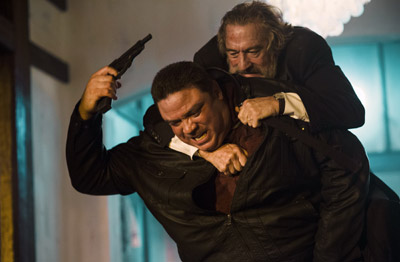 The filmmakers have fun at the expense of both the French and American characters, playing off their native idiosyncrasies to great comic effect. 'We are not making fun of any one culture, the Americans or the French," says Luc Besson. 'We tried to make fun of everybody. I know the locals in that kind of small, country town far from Paris. I was raised in a place like that. I also lived in New York and Los Angeles, so I know many Americans and their foibles. It was exciting and amusing for me to put them together in a small village and watch what happens."

For producer Virginie Besson-Silla, the story offered a new, highly entertaining twist on a classic genre. 'We've all seen those Mafia movies where people are forced to start a new life," she says. 'I wanted to explore what happens to people who have to go undercover. These characters end up in a small village in France where they are totally like fish out of water. It was a lot of fun to see how they responded to the French habits and really entertaining to watch them try to adjust."

Luc Besson and co-screenwriter Michael Caleo adapted The Family from Tonino Benacquista's comedic action novel Malavita. To start the story, Tonino Benacquista posed the general question: 'Can a man who lived for and through violence ever go straight, lay low and have a -normal' life?" the author asks. 'I did some research into the real Witness Security Program, but my novel is first and foremost a comedy about an ex-mob boss who has to deal with difficult everyday situations. I thought the contrast could be even more interesting if the character had to live abroad in an unfamiliar environment. He's facing two tough challenges at once: learning to live like anyone else while also adjusting to the customs of a country that often puzzles him."

The author added to that the responsibilities and frustrations of family life. 'All the family members have to live in hiding, in exile and in guilt," he says. 'That makes the story about the family, and even though it's not an ordinary family, the characters have to face challenges that any parent or child in the world face. When the Manzonis land in Normandy, they seem like aliens and they have to stick together. The most important thing becomes the affection they have for each other."

Tonino Benacquista says he chose to give the film rights to Luc Besson because of his longtime respect for the filmmaker's work. 'I remember watching his 1983 film, The Last Battle, in a local theater and feeling that I had discovered a true filmmaker of my generation," the writer recalls. 'It was a wonderful combination of poetry and violence, in spite of the limited budget. Later on, after I had seen his action movies, I thought this movie couldn't exist without that element and Luc Besson is a real master of the genre, as well as being amazing with actors and fluent in English."

In writing the screenplay, Luc Besson made very few changes in the narrative. 'We added some additional dialogue here and there to make the adaptation more cinematic, and established stronger bonds between the family" he says. 'But as far as structure and characters, everything was already there."

Luc Besson had not originally planned to direct the film, but as the script began to coalesce and the actors, including Robert De Niro, Tommy Lee Jones and Michelle Pfeiffer, signed on, he began to question that decision. 'We established a list of potential directors, but as time went on, we had this fantastic cast and I didn't want to give this film to anyone else," he says. 'Robert De Niro didn't say anything until the moment when the fruit was ready to fall, and then he said, -Luc Besson, why don't you do the film?' How could I turn down such a film?"

The Family is a clever and loving homage to the mobster movie genre and it seems fitting that its pedigree includes an executive producer who has put an indelible stamp on the genre. Academy Award-winner Martin Scorsese lent his imprimatur to a film featuring characters that fit quite naturally into his gallery of deadly crime lords and amiable thugs.

Martin Scorsese's support was enormously gratifying to Luc Besson. 'I'm a huge, huge fan of Martin Scorsese, Coppola and all those guys," says Luc Besson. 'I grew up on The Godfather, Scarface and Goodfellas. When we first thought of casting Robert De Niro, we decided to ask Martin Scorsese if he wanted to join us, because this is in part a tribute to him. We even mention him in the film. So we sent him the script, he read it and he laughed so much that he said -I'm with you, I'm with you, I'm with you!' It was cool and it made perfect sense, too. It was an honour to work with Martin Scorsese."

Luc Besson recalls that upon reading Malavita, he immediately envisioned legendary actor Robert De Niro in the role of Giovanni Manzoni (aka Fred Blake). But before mentioning his idea to Tonino Benacquista, he asked the writer who he thought should play the role. 'He said he had always dreamed of casting Robert De Niro," says Luc Besson. 'I had known Robert De Niro for years, so we sent him the book, which he found very funny. As I worked on the script, I sent that as well and he said he would come aboard."

Tonino Benacquista was thrilled to learn that his first choice to play the part was not only available, but enthusiastic about the film. 'When you are in your study imagining a scene, you don't assume that one day that particular line will be performed by actors like this," he says. 'Without Luc Besson, I know this part of the dream could never have materialised."

Robert De Niro says he was attracted to the film's humour and original point of view. 'It's an unusual take on the mobster genre with a novel storyline," he says. 'My character was a crime boss in New York, but he turned in his whole crew. When he entered the Witness Protection Program with his family, they were sent to France, but every place they have been resettled, they end up in hot water. Now they are in the middle of nowhere and it might as well be Mars. The situation can seem a bit surreal, but the character is very real and relatable."

Always attuned to small points of authenticity, Robert De Niro researched life in the Federal Witness Security Program, or WITSEC, prior to the shoot to see if an ex-crime boss from the East Coast might really end up in a small French village. 'I learned that this situation could exist, especially if it were politically oriented in some way."

He also asked an expert to weigh in on life in the mob. 'When we started really dealing with the story, there were some little things that I felt weren't entirely accurate about Fred's world," says Robert De Niro. 'Tonino Benacquista was the first to admit he had to make things up here and there."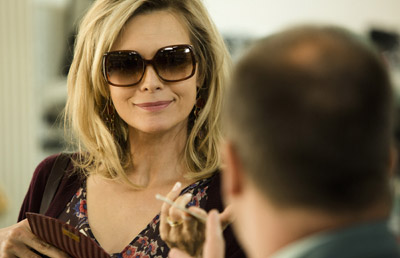 Robert De Niro made a phone call to an author and journalist friend who has written extensively about organised crime. He spent a few hours speaking with Robert De Niro and Luc Besson to provide additional authentic insights into for Fred's previous life which served as an invaluable source of information.

A key turning point in the film comes when Fred shocks his FBI handlers"and surprises even himself"with his plan to write a memoir that will set the record straight about exactly how he lived his life"and which could have disastrous results if it ever got out. 'I think when you get older, if you feel you've done something unusual, good or bad, you want to tell your side of the story," says Robert De Niro. 'That's what motivates Fred. He wants to express his own take on this world and why he did what he did. He is in a sense trying to redeem himself. He wants to document how things went down and justify his decisions so he will have some peace of mind."

Fred also begins telling locals that he is working on a book about the Allied landing in Normandy during World War II. As an American writer, he is asked to speak at the local film club, which is screening, of all things, Goodfellas, a sly nod on Luc Besson's part to both Robert De Niro and Marin Scorsese's involvement in The Family. The audience's enthusiasm for the movie inspires the ex-gangster to share a few stories of his own. 'And he likes the attention," says Robert De Niro. 'Finally, he's getting validation for all the things he's done, not by people of his secret world, but by the larger legitimate world."

While on the set, Robert De Niro had to adapt to Luc Besson's trademark breakneck pace of shooting, a quality he found energising. 'Luc Besson works very fast. He has it all in his head when he comes to the set and he's behind the camera, so he's completely in control. He's got the whole canvas in his head. I like the way he works a lot"there's no wasting of time. It's important for spontaneity."

The director says he was a bit in awe of working with the Oscar® winner. 'I mean, I saw Mean Streets and Taxi Driver when I was 15," says Luc Besson. 'But at the same time, I just had to roll up my sleeves and get to work. What's the point of having Robert De Niro if you do nothing special with him? We worked hard. He'd be asking me questions all the time, calling me on the phone, and that was fine by me. He can wake me up any time."

With an iconic actor of Robert De Niro's stature on board, casting the rest of the roles was easy, according to Besson-Silla. 'Michelle Pfeiffer was Luc Besson's first choice to play Maggie. She agreed to do the film very quickly because the story is so appealing and so was the idea of working with Luc Besson and Robert De Niro."

Although Robert De Niro and Michelle Pfeiffer both starred in the film's Stardust and New Year's Eve, they had never actually appeared in a scene together. Still, Robert De Niro says he felt very comfortable working with her. 'I figured it was a good match for us," he says. 'I'm very happy that Michelle Pfeiffer was available and wanted to do this."

Michelle Pfeiffer came in to meet with Luc Besson full of ideas on how to make the character richer and more rounded. 'Michelle Pfeiffer is very focused," says the director. 'Pairing her with an actor of the caliber of Robert De Niro brought out the best in each of them. They had not shot together before, so they really wanted to show each other that they could be counted on. It was just a pleasure for me, because they respect each other so much. They're great team players."

Michelle Pfeiffer says she came to the set looking forward to working with Robert De Niro and was not disappointed. 'He's such an icon," she says. 'There are maybe five actors that have godlike status for me, and he's one of them. He is very humble, very quiet and collaborative, and he has a generous spirit. I really enjoyed being on the set with him and with Luc Besson."

The actress, who starred in Jonathan Demme's 1988 Mafia comedy Married to the Mob, admits she has a fondness for playing gangster's wives, but the real attraction for her was the Manzoni-Blake family dynamic. 'They take a genre that I love in a new direction. This is really about how they interact with each other and the outside world, which is a great source of humour in the film. They are their own worst enemies and impossible to protect because they just can't behave. It's really about the family connection and that overrules all, no matter the circumstances."

Maggie is the bedrock of the family, according to Michelle Pfeiffer. 'She does have a temper, but she always hits the ground running and tries to make the best of the situation to keep her family's spirits up. She has accepted that this is now their way of life, but she still has some issues and her rage has got to come out somewhere. She's humiliated by the whole experience, especially the anti-American sentiment that they keep encountering in France. She tries to fit in, to do good and to respect the culture that she's in, but she feels she is being treated unfairly."

Michelle Pfeiffer enjoyed working on Luc Besson's warp-speed schedule, even though it was occasionally challenging. 'I like that," says Michelle Pfeiffer. 'You constantly have to be on your toes. At the same time, it lends a really good energy to the film. Luc is constantly thinking, which I love. He's collaborative, but I knew that my ideas had to be very well thought out, because he doesn't waste time on debating anything that he thinks won't work."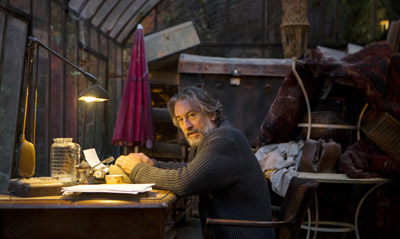 Tommy Lee Jones and Luc Besson have been friends for years, collaborating on two films, 2005's The Three Burials of Melquiades Estrada and the upcoming The Homesman, as director and producer respectively. 'Don't try and mess with Tommy or he'll kill you!" jokes Luc Besson. 'He watches everything with those big, piercing eyes, but he's also listening to what you're saying. If what you're saying is true and he understands you, he says, -yes, fine, no problem.' He doesn't like to waste time; he's efficient, and I like that, so I never have any problems with him. After producing two films that he directed, I know he's a brilliant guy."

Tommy Lee Jones says he did this film because of his high regard for Luc Besson, but the fact that it was shooting in France didn't hurt. 'I had a wonderful time in France. I worked in Normandy on the sound mix of a movie I directed and I'm always very happy there. Also, I'd never worked with Robert De Niro before and that was something I simply couldn't resist. I've admired his whole body of work since he first started. The entire process was exhilarating. He's always well-prepared, always original and doesn't attract unnecessary attention to himself."

Tommy Lee Jones says he and Luc Besson have a similar approach to filmmaking, which makes the process easy for him. 'He's a very smooth director. Some cinematographers and some directors enjoy the ritual of saying -Lights! Camera! Action!' That can be a distraction. Luc doesn't bother with that at all. He just says, -Okay. Go.' I appreciate that. There's no wasted energy or time. He lights very quickly, and he lights very well with a lot of natural light. He doesn't make a big production out of production."

The actor was also attracted by the fact that the script shined a new light on a familiar genre. 'A family of Mafia people has been put into witness protection in France. Both the drama and comedy of the story come from their attempts to fit into French society. My character, Agent Stansfield, is the FBI agent who monitors them. He's a watchdog of sorts and tries to help them avoid exposure. I have played law enforcement officers before, but I always look for ways to make the roles unique. I'm more concerned with each movie as an individual enterprise, rather than doing the same thing over and over again."

Sharing the screen with these veteran players are two exciting up-and-comers; Dianna Agron, best known for her work as cheerleader Quinn Fabray on the hit television show 'Glee," and John D'Leo, who has played small parts in such prestigious films as The Wrestler and Brooklyn's Finest. 'Dianna Agron and John D'Leo were amazing," says Michelle Pfeiffer. 'They started before the rest of us did, so they were really up to speed when we came on. Because Luc Besson works fast and doesn't spend a lot of time coddling actors, they had to be very grown up and sophisticated. They're also just fun to be around. I had a great time working with them both."

Luc Besson's daughter is a fan of 'Glee," so she urged her father to meet with Dianna Agron for the role of Belle Blake. 'Dianna Agron happened to be in Paris, so we had a cup of tea and a three-minute meeting that convinced me she would be perfect in the part," says the director. 'She had the right voice and attitude, and she's very smart."

Dianna Agron seized the opportunity to work with a group of professionals that she respects and looks up to as filmmakers and performers. 'Luc Besson is somebody I've always admired, so that was a huge draw," she says. 'Then add to that Robert De Niro, Tommy Lee Jones and Michelle Pfeiffer"I'd heard of them once or twice. Being able to learn from these people made me pursue this project as hard as I could."

The actress was also excited to play a character facing a classic fish-out-of-water dilemma. 'I knew that being in this provincial town in France and having such different examples of normalcy would be a lot of fun to tackle," says Dianna Agron. 'As I was reading it, I could see it all playing out in my head. I also liked that there's the thriller element throughout, and that the subject matter is unique. You don't often see families in Witness Protection Programs."

An average American teenager in many ways, Belle is struggling with issues of identity and belonging that are made worse by her exile from everything familiar to her. 'She wants to fall in love, she dreams of discovering herself in a faraway land. She's very mature, steadfast and observant at times, and a daydreamer at others. There is a scene around the dinner table, where I've just consummated my first love, and I was looking out the window completely spaced out and I forgot my lines! Luc Besson told me that I was really Belle at the moment."

Belle's attachment to her family runs deep, says the actress. 'She's very proud of her father. She loves both of her parents, but her father is even more of a role model to her than her mother. There's a moment when he expresses his guilt for the way things have turned out, and she refuses to accept his apology, because to her, he's everything."

While Dianna Agron was a shoo-in for the part after her first meeting with Luc Besson, finding the right young actor to play Warren was trickier. 'We set up auditions with several great young actors," says Luc Besson. 'John D'Leo wanted the part so badly and he turned out to be a great actor. He is brilliant in the film."

John D'Leo read the entire script in a single sitting and became determined to get the role. 'They're not like an average family," he says. 'They can't even fight with each other like a normal family does. It's key that they stick together because there are people trying to kill them, so Family has to be the most important thing."

He recognised how much his character wants to be like his father, even though Fred is the source of their present situation. 'But Warren doesn't blame him for that. His dad is a role model for him. He wants to advance beyond his father and to repair the damage that has been done to the family name. Warren is a very independent character. Like Belle, he does a lot of stuff on his own without his parents knowing. But he's barely 14, and most of the time, he's scared deep down."

Working with a cast of Hollywood heavyweights was an unforgettable experience, says John D'Leo. 'Off set, everyone was really nice and very relaxed. When we were working, they were still really nice, but also very professional and focused on the work. For me, it was a great to be able to draw on all that experience and just let loose as an actor. I've learned so much that I'd need to write two books to explain it all."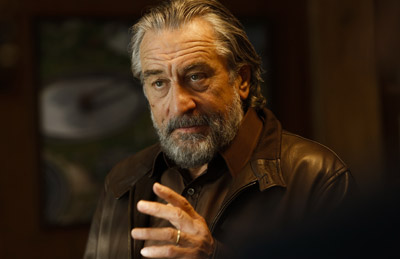 Dianna Agron says that she and John D'Leo developed a sibling-like relationship on set, starting with their first meeting. 'I met him while we were doing makeup tests and he asked if I was hair or makeup. I said to him -I'm your sister!' and he turned bright red! That automatically gave us something to joke about, and I teased him about it constantly."

Rounding out the cast of displaced Americans are Domenick Lombardozzi and Jimmy Palumbo, who play a pair of G-men stuck in the French boondocks while trying to babysit the resistant Blake family. 'Domenick Lombardozzi and Jimmy Palumbo have just a few scenes, but they were on set all the time," says Luc Besson. 'They are the funniest guys you could possibly meet. They became the two mascots of the film and really good friends of mine."

'The storyline was really tight," says Domenick Lombardozzi, known to fans of 'The Wire" as Sgt. Thomas 'Herc" Hauk. 'I love how the comedy is sprinkled out through the whole thing. The balance between drama and comedy is really effective. Even though you have someone 3,000 miles away from home in Witness Protection, I just loved how it wasn't all that serious."

Over time, these agents have become Maggie's best friends. She confides in them, brings them home-cooked meals and plies them for information. 'They've become like family for her," says Michelle Pfeiffer. 'People look for friendships where you can be completely yourself and those are few and far between. These two guys know her darkest, dirtiest secrets, and they accept her."

The three characters have bonded over the fact that none of them really wants be there. 'We're away from our families," says Domenick Lombardozzi, whose character is known as Mimmo. 'We do not particularly like the guy we're guarding. After all, he did kill a lot of people. But we have a connection with Maggie, and that's pretty much what keeps us going. It's a give-and-take relationship. It serves a purpose for both sides. When she's with us, she can let her hair down and be herself."

'We tried not to take the characters too seriously," says Jimmy Palumbo, who plays DiCicco. 'They're not top-notch agents. It was more about playing a character who thinks he's a great agent."

Domenick Lombardozzi says he and Jimmy Palumbo always kept Luc Besson's initial advice to them on set in mind. 'He said, -I'm very easy to work with, but when I say we're shooting at noon, I want to be yelling action at noon.' Once we got on set, we'd be shooting within a minute or two. That's very good because it keeps the energy up."

The Family was filmed on location in Normandy, France, as well as on the soundstage of Luc Besson's La Cité du Cinéma, a state-of-the-art studio complex on the outskirts of Paris. 'We loved the idea of setting a classic American mob movie in France," says Besson-Silla. 'It was fun to do for all of us, especially after The Lady, which is a political film set in Burma. We wanted to try something totally different. I think there is something very special about France that foreigners love. Everybody is happy to come to film in France, perhaps mostly because of the food."

The filmmakers located a tiny, untouched village with a suitable house to hide the Blake family in an unexpected location. 'Coincidentally, it was just five miles from our home," the director says. 'We found many of our locations within a 15-mile radius, so every day we all drove a few miles in a given direction to the set. It was during the summer and it didn't even feel like we were working. It was more like we were just a bunch of goof-offs having fun in Normandy."

Their intimate familiarity with the region made location scouting a fairly easy process, says Besson-Silla. 'We found the house for the family in a funny way. My daughter was sick at Christmas time and the only doctor available was in a tiny little town that I had never been to. When I got there, I realized it was the perfect place to do a film, so when The Family came up and Luc was looking for a house, I took him to that little village and that's where we shot."

The director and the producer opened the doors of their country estate to the cast, creating a cozy and familiar atmosphere while filming in Normandy. 'One of the best moments for me was having all these Americans in the countryside, with nothing around," she says. 'We had all the main cast members of course, as well as actors with supporting roles like Dominick Lombardozzi, Jimmy Palumbo and Vinny Pastore. To have them come and spend some time in Normandy together was very nice."

Working in Normandy was a pleasure for the actors. 'It's very beautiful," says Dianna Agron. 'And there were no paparazzi, which helped make it a wonderful environment to work in. There's a little restaurant that we went to every night together. We just told stories and got to know each other like family. It was idyllic."

'I'll always remember that restaurant," says Jimmy Palumbo. 'There are only six tables and Tommy Lee Jones sat at our table six nights in a row, while Robert De Niro and Michelle Pfeiffer were having dinner next to us! One evening, Harvey Keitel came in. It was magic."

It was Michelle Pfeiffer's first experience working with a French director and crew in France. 'The feeling on set was distinctly European," she says. 'It was more streamlined than a typical, huge American production. We had perhaps half as many crewmembers as I normally see on a movie set, all working at breakneck speed to get the job done."

In Paris, Luc Besson shot his film at La Cité du Cinéma, a flagship facility located a few miles to the north of central Paris that is designed to facilitate filmmaking from screenwriting through post-production and distribution. A longtime passion project for Luc Besson, the studio has 650,000 square feet of resources dedicated to dressing rooms, editing suites, paint and carpentry workshops, camera and lighting shops and screening and reception rooms, making it the largest location of its kind in Europe.

The Family is the first film Luc Besson and Besson-Silla have shot at the new facility. 'It's a dream come true to see those big studios finally open after almost ten years of planning and building," says Besson-Silla. 'And to have three legendary actors come over and shoot here with us was quite amazing."

As he considers sharing his latest film with an audience, Luc Besson reflects on the way each of the films he has made in his more than 30-year career has been a unique experience for him. 'I started in the movie business when I was 17 years old and I still never know why someone will come and watch a film," he says. 'I was once in Korea and a 17-year-old boy with a pink Mohawk came up and said to me very seriously, -My favourite film is Subway.' I said, -You were not even born when it was made!' If you had told me 30 years ago that one day a Korean kid with pink hair would watch my film, I would never have believed you.

'For me, the pleasure is just to make the film and hope that the audience will enjoy it," Luc Besson continues. 'We want it to be fun, first of all. Even though the situation is quite serious, it's still a comedy, so it was essential to find the right balance. The best way not to look pretentious is to shoot with humour. All the characters are very serious about what they do, but we're smiling all the time because they're just nuts."


The Family
Release Date: October 10th, 2013