'Get into Angelina's (maternity) pants at Queen Bee!'
Queen Bee is an exclusive online maternity boutique that stocks the largest range of designer maternity fashion from around the globe. Well known for our fabulous selection of premium maternity jeans, we have been styling chic mamas all over Australia - THINK - pregnant?.. THINK - online shopping.. THINK -
www.QueenBee.com.au!!
Here's 10 reasons why Queen Bee = Maternity Clothes :
1. COOLEST MATERNITY BRANDS
2chix, lait, momzee, Bellydance for NOM, Crave Maternity, Seraphine London, SOON Melbourne, Bellabwear, Maternal America, 1 in the Oven, Milky Way, Trimester, Belabumbum, La Leche League, Funmum, Juliet Dream, Dante Beatrix, Diaper Dude, Isoki, Swaddle Designs, Bellyups, Lab40, Mayreau, Childish Clothing, Theality, Peekaboo nursing wear, Fillyboo, Mama J, J and Company Jeans - need I say more?!
2. HOTTEST MATERNITY RANGE
Designer maternity jeans (for all you loyal sass + bide junkies - I swear you'll love our maternity denim!), chic tops and dresses, reversible maternity skirts, fashionable maternity pants, fresh yoga gear, sexy and super comfy maternity bras, maternity sleepwear for your hospital stay, gorgeous maternity swimwear for that lovely vacation!, wedding and evening maternity gowns for special occasions, the easiest breastfeeding tops to nurse your little baby in, the coolest diaper bags around, the cutest baby blankets (that even Angelina bought for her kids), baby carriers in unique prints, pregnancy organizers, jewelry for new mummies and so much more...!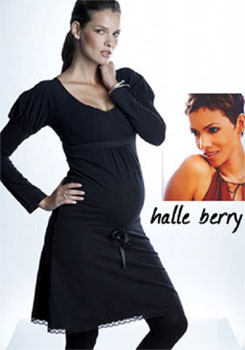 3. LIGHTNING FAST DELIVERY!
Simple - order by 2pm - get it delivered the NEXT DAY AUSTRALIA WIDE! AMAZING BUT TRUE! But hey, some remote rural areas may take an extra day...
4. EXCELLENT CUSTOMER SERVICE
All emails answered in a flash and all phone queries answered courteously - we love to help! Just phone 1300 PREGGY (773 449) - the cost of a local call OZ wide. We notify you every step of the way with your order PLUS you can track your precious parcel online. Returns and exchanges are super easy - no hassles gals!
5. GREAT PACKAGING
Shhhhhhhhhhh... it's a secret, but all your goodies come packaged in a reusable Queen Bee gift bag! It doubles as a laundry bag so be sure to take good care of your purchases when you wash them :)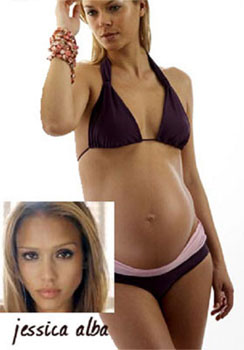 6. WANT CELEBRITY MATERNITY STYLE?
Queen Bee is the ONLY store where you'll get Angelina Jolie's sleek black maternity pants, Heidi Klum's fave maternity top, Halle Berry's chic little black maternity dress, Jessica Alba's hot reversible maternity bikini and cool yoga hoodie, Britney's lucky Angel Wing necklace, Charlotte Church's red carpet maternity evening gown and Brad Pitts ultra cool dragon diaper bag - a pressie from Angelina!! Divas this is not just a celebrity 'fashion lookalike gimmick' BUT we stock the EXACT same styles the celebrities wore themselves!!! Check out the range of celebrity maternity styles at www.queenbee.com.au!
7. SOMETHING NEW?
New maternity stock arrives every week - we keep it fresh and interesting - be sure to join our FREE e-newsletter so you can stay in the loop for news of maternity sales and cool member only specials. Just sign up at www.QueenBee.com.au
8. MATERNITY STYLE GUIDES
What can I wear to a wedding when I'm pregnant? Which are the best maternity jeans for me? How do I choose a breastfeeding top? What should I pack for my hospital stay? All your questions answered in our FREE maternity style guides here ladies...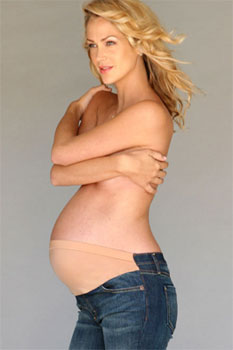 9. IN ALL YOUR FAVE MAGS!
See it! Want it! Buy it! Queen Bee is featured constantly in the press - cosmo pregnancy, pregnancy and birth, mother and baby, my child magazine, studio bambini, shop 4 kids, cleo click magazine, bump mag, Madison, body and soul, and ok magazine to name a few... you can be rest assured that you are buying from a reputable maternity fashion company, who operate from a professional warehouse in Austlink Business Park, Sydney!
10. EXPERIENCE IT FOR YOURSELF...
So hey all FEMAIL readers - check out our beautiful site today - even if you're not expecting take a squizzz... we're SURE you'll find something you'll love and please remember us when you do fall pregnant!
enjoy xx
love the style queens
www.QueenBee.com.au
---
*Images provided by Queen Bee
Seraphine Straight Leg Trousers worn by Angelina Jolie
Seraphine Crochet Dress worn by Halle Berry
Seraphine Reversible Bikini worn by Jessica Alba
1intheOven Invisibelly Maternity jeans