Queen Bee helps you chart a path through the maternity wear shoppingmaze.
There comes a time in every girl's life when she realises she's made theleap into the next generation. For me, it's definitely happening rightnow. I have to say, wow, what a year! So many of my friends are in theirfirst pregnancy, or pregnant with their second, third, and even fourthchild. Now, even more than when I had my first child a couple of yearsago, I'm completely surrounded by babies, children and pregnant women.Somewhere along the way, I've well and truly become a card-carryingmember of the 'parent' generation.
The thing which really caught me by surprise as I approached motherhoodwas how much new stuff there was to learn. Especially with shopping. Ithink we all work out pretty quickly where we like to shop for this, orfor that, and what our favourite brands are.
Then I got pregnant and entered a whole new world. None of the old rulesseemed to apply. I had new needs, and they weren't necessarily being metat my normal shops. A big part of this is because when you're pregnantor breastfeeding, you're suddenly in a market 'niche'. A pregnant womanis part of a market minority, which not every shop caters for. Afterall, the buyers at most big stores aren't deciding which tops to stockbased on whether they'll work with breast pads. When I realised this, Iknew I had to adapt, and learn to find my way through the shoppingjungle all over again.
Whether this is your first foray into parenthood, or you've experiencedpregnancy a few times before, you'll surely agree that it's a minefieldshopping for comfortable and fashionable maternity clothes, particularlyones which will double for use after your pregnancy while you arebreastfeeding.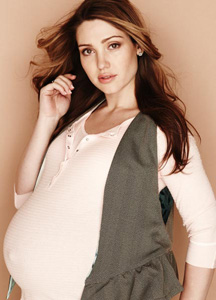 So, does the news you're pregnant really mean you have to wave a tearfulgoodbye to all that is funky and fashionable for the foreseeable future?Should you simply resign yourself to spending month upon month in astyle-free fashion wasteland as your belly grows? We say no way!Thankfully, the last decade has ushered in a new age for maternityfashion, and there's a fabulous range of clothes available now. But youwon't find them at your local department store. The secret? Shop online!
You won't need to look further than online boutique maternity wear store- Queen BeeMaternity. They have everything you'll need both during andafter your pregnancy. They specialise in both maternity fashion andnursing wear, and have made it their mission to provide maternityclothes which are a beautiful blend of form and function. So yes, youcan choose from a fabulous range of maternity and breastfeeding clotheswhich look chic and stylish, all while doing the job you need them todo.
So many people tell me that they always recommend Queen BeeMaternity to newly pregnant friends. Why? Quite simply becauseat Queen Bee the maternity clothes are stylish and flattering to yourfigure as it grows and changes - while also being comfortable andsupremely functional. Queen Bee stock the best designer maternity wearbrands from around the world, so their range is always current, alwaysup-to-date, and always has something new to offer. You'll be amazed atthe versatility and maternity range on offer. It's no surprise thatAussie celebs like Toni Pearen and Catriona Rowntree headed to Queen Beeto go shopping for their recent pregnancies.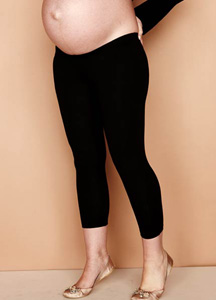 Funky, fun, fabulous, floral, you name it, Queen Bee have it covered.With Queen Bee Maternity stocking brands like Maternal America, Momzee,and Fillyboo (designed and made right here in Australia), you cancelebrate your pregnancy and show off the fact that you're glowing,vibrant and in full bloom. Covering everything from denim to maternityshirts and maternity swimwear with flowing, flattering lines - and a bigserving of colour, style and pizzazz, you'll love the quirky designeredge these brands give to your maternity wardrobe. These maternityclothes are so great and so versatile that you'll want to go right onwearing them after you've had your baby. Anything but boring!
There really is no need for you to give up your normal sense of styleduring your pregnancy. And you don't have to hide your new curveseither. Contrary to urban mythology, maternity clothes don't have to beshapeless and baggy. If you like to wear leggings and funky tunics, getyourself a pair of maternity leggings and go right on doing so. And forthose of you who like to live in jeans year round, Queen Bee has got youcovered. They are the maternity denim specialists, with a huge range ofmaternity jeans styles available from the best overseas brands. Don'tthink Levis, think Mavi maternity jeans, and Seraphine maternity jeans(who've won awards for their designer maternity jeans) and MaternalAmerica. Have a little faith - at Queen Bee, it is possible to getmaternity jeans which are wonderfully comfortable and look fantastictoo.
Now that the warmer weather is on the way, you'll be glad to knowthere's a great range of maternity dresses and maternity skirts on offerto keep you comfortable this summer. And if you're breastfeeding thissummer (or next!) you'll be glad you discovered Dote Nursing Wear, withdresses which give a new meaning to breastfeeding style, and all inultra-soft, comfy modern fabrics which drape beautifully. Mayreau willfill out your dress collection, with simple, subtle, nursing dresses andbreastfeeding tops with a twist on the classic.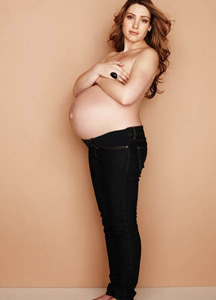 So what else does the maternity wardrobe need? Well, it's always wise tohave some core items which will carry you through your nine months andbeyond in ease. For this part of your wardrobe, it's recommended to keepthings simple..by starting with classic wardrobe basics which you canlayer and accessorise, mix and match, to create your own unique style.Plain colours work best, and brands like trimester are great for this.When you're thinking basics you can't go past a pair of straight leggedyoga pants in black, or the shorter capri version - which are wonderfulworn with anything from a tunic top to a t-shirt. A sleeveless maternitytank or flattering scooped neck maternity tee round things out nicely.
Also check out Seraphine Maternity Wear - besides theirshow-stopper jeans, they offer a range of stylish, well cut pieces whichcontribute a touch of Parisian chic to your wardrobe. This brand hasbeen a pregnancy favourite with celebrities like Angelina Jolie andHalle Berry. And take a look at 1 in the oven, with their casual,comfortable essentials in soft, stretchy, cotton and cotton rich blends- like the french terry hoodie favoured by Jessica Alba.
But what will you wear under it all? Every great wardrobe needsgreat.um.support. That's something nearly nude can offer, with theirshaping and smoothing underwear. It provides breast and stomach support,without underwire - making it ideal for use during pregnancy andbreastfeeding. Great for dealing with that weight which seems to havesomehow redistributed itself during pregnancy, and ended up in places itnever was before and has no business being.
After a hard day's shopping, you may be a little tired. That's where HOTmilk Maternity Lingerie comes to the fore,with sublime maternity sleepwear. Well, the name says it all. Who saysmaternity nighties can't be sizzling hot? They can be and are withHOTmilk. Hmmm. Come to think of it, maybe they're best worn on a nightwhen you're not so tired.
Happy shopping!
Queen BeeMaternity