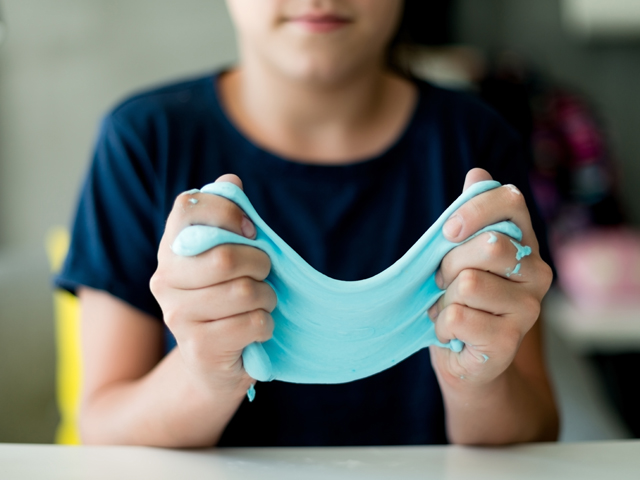 Preparation Time: 5 minutes
Serves: 1

Ingredients
3 tbs McKenzie's Bi-Carb Soda
500ml boiling water
200ml Kid safe clear glue
2-3 drops Food colouring

Method
Combine Bi-Carb Soda and boiling water and stir until Bi-Carb Soda has completely dissolved. Allow to cool slightly.
Place glue in a disposable bowl or container. Add coloring and mix to combine.
Pour Bi-Carb Soda mixture into the glue mixture and stir until a blob forms. Scoop up the slime with your hands, squeeze out as much liquid as possible and knead until smooth and dry.

Tip:
Please ensure this fun activity is completed with an adult present and protect all surfaces that make contact with the ingredients and slime.
Slime must not be consumed.