Lost Melbourne's Pizzeria and Restaurant
Melbourne foodies seeking a relaxed and casual dining experience have welcomed the arrival of Lost, a contemporary pizzeria, restaurant and cocktail bar. Boasting a stellar hospitality team and funky fit out by Wayne Finschi, Lost is bound to become a firm favourite with South Yarra locals.
Led by Barossa Valley wine brothers, Justin and Dylan Fairweather, along with pizza maestro Lou Maio and restaurant Head Chef Nathan Scarfo, Lost offers diners an informal and relaxed dining spot away from the hustle and bustle of nearby Chapel Street.
"The inspiration for Lost was to create a modern oasis within the city that offers diners a healthy and versatile menu. We hope Lost will become a meeting place for locals and an extension of their own kitchen and living space," says Justin Fairweather.
Lost is located on the ground floor of the 'Society' apartment development. The space has been conceptualised by leading hospitality architect Wayne Finschi. Upon entry guests are welcomed into an open-fronted oasis punctuated by indoor gardens, ambient lighting and a refreshingly colourful interior. An open kitchen creates a feeling of community with diners while the moody cocktail bar, chefs table and 'hole in the wall' pizzeria are incorporated harmoniously into the design.
The inventive pizza menu features uniquely square shaped pizzas which showcase fresh, regional produce. Diners can choose from updated classics such as the Margherita pizza or more adventurous options like the Wasabi Tiger Prawn pizza. The menu also features a number of gluten-free and healthy pizzas, such as the Low Fat Vegetarian.
Complementing the pizza menu, the restaurant offers a selection of contemporary, healthy dishes that draw on subtle Italian influences with a twist, including soft shell crab Caesar salad and handmade gnocchi with goat ragu.
Lost boasts an elegant wine list comprising unique, rare and vintage wines sourced from boutique and family-owned vineyards from the Barossa Valley, with many drops available by the glass.
Adjacent to the main dining room, the bar space is perfect for an intimate cocktail or secluded catch up with friends. Drawing on their international experience, house mixologists Doug Tasic and Paul Warden have created a sumptuous list of cocktails, including the Garden of Eden, a fusion of McLaren Vale Ale and apple liquor, and the Massaro, a blend of rum, maple syrup, white chocolate and coffee - perfect as an after dinner tipple.
For those looking to start the day with a healthy breakfast or lazy brunch with friends, Lost also offers a hearty breakfast menu that includes such signatures dishes as gluten-free corn cakes with smoked trout, as well as a selection of freshly-made pastries and cakes. Coffee lovers will also appreciate Lost's partnership with St. Ali speciality coffee, renowned for its Sensory Lab experience and exceptional quality coffee, which is fast becoming a favourite among discerning Melbourne java lovers.
"At Lost we have something for everyone. From delicious and healthy takeaway pizzas, interesting wines for an after work drink, late night cocktails or the full a la carte experience, Lost is the solution for the modern Melbournian," says Fairweather.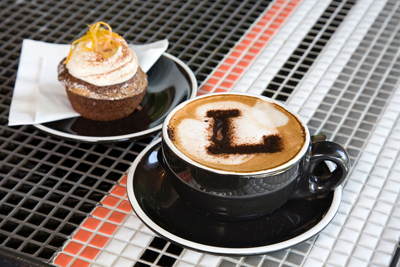 LostLocation:
30-34 Bray Street, South Yarra, VIC 3141
(located just off Chapel Street, on the ground floor in the new 'Society' apartment development)
Web:
www.lostpizza.com.au
Bookings:
03 9915 8100
Business hours:
Mon-Fri, 7:30am to 1am and Saturday, Sunday, 8:30am to 1am
Business ownership:
Dylan and Justin Fairweather, Nathan Scarfo, Lou Maio
Chef:
Nathan Scarfo, Executive Chef
Lou Maio, Pizza Chef
Restaurant Manager:
Roni Jalkanen