THE LUCK OF THE IRISH - SHERIDAN TAKES ON VERY AMERICAN TALE
EXCLUSIVE Jim Sheridan, Brothers Interview by Paul Fischer
Irish director Jim Sheridan has crafted some of the most powerful films of the last two decades, some exploring facets of his own Irish heritage, others that continue to define him as a broad filmmaker who can also tap into the American consciousness. His latest film, Brothers, is already garnering some early Oscar buzz in the remake of the Danish drama about two brothers -one a soldier the other the black sheep and ex-criminal in the family, whose roles are reversed when the former goers missing in Afghanistan and the film stars Tobey Maguire and Jake Gyllenhaal in the title roles. Paul Fischer spoke to the acclaimed director in this exclusive interview about then film and other projects include a movie version of the classic Caligula.
QUESTION: I vaguely recall the Danish movie and the two movies, I guess, are very similar. But were you familiar with the original source material before you -took on this version of Brothers?
JIM SHERIDAN: Oh, yeah. I'd seen the movie, so, I thought it was a great movie, but it didn't kind of release in America, so I thought it could have a bigger audience. I talked Thomas Anders Jensen, the original writer who is probably the most prolific screenwriter on God's earth. I think he's had about 30 or 40 movies made, so I would constantly check with him the stuff I was putting in the movie.
QUESTION: What are the challenges to reinterpret a European film with an American sensibility?
JIM SHERIDAN: Well, there's a lotta stuff, because sometimes everything's so PC in America, since there's more at stake, especially in the film world, where there's so much money at stake, everybody's very careful. So, you can make a movie in Denmark Ireland, or whatever and raise the money mostly from your own TV, and say what the hell you like, which is the strength of those movies. Therefore I tried to be as honest and true, like the doctor said, don't do any damage first, then tried to make it my own, but I was always concerned with not damaging the original,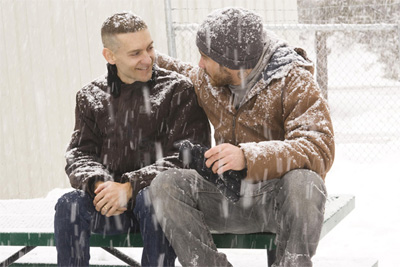 QUESTION: Now part of the original was also set in Afghanistan. Was that always an aspect of the war that was important for you to explore?
JIM SHERIDAN: Yeah, but I think it was more like The Iliad, where Ulysses comes home, but in the body of Achilles. It's kind of like the guy who's gone through everything, and comes back to be civilized, It's a story as old as the hills, so it could be any situation. I think the Afghan War is not so centrally important, but I think once we decided to remake it, we had to be faithful to the truth within the American army system, where the kids are much younger, which is from 19 up, and actuality, Toby's probably old for an American soldier. I think in the original, it's almost like a UN war, but you can't do that with an American story, because they're embedded in that. So, we had to be more true to that and that was one of the first things that started to differentiate it from Susannah's movie. Then my major thing is to be working with families, and healing the family.
QUESTION: Did you go out of your way to avoid, or to incorporate any political elements to this war?
JIM SHERIDAN: Not really. My only thing is kind of like the guy has to choose between the heroic suicide and just living, so he chooses life. When you're in the middle of a war, such as In the Name of the Father, everybody becomes propaganda. You can't say anything that's not propaganda, so it's going to be propaganda for one side or the other, rather than your opinion. I think what we were basically doing was telling the story of the guy who comes home damaged, rather than is at war damaged, so it's a story of coming home, almost like the second part of The Deer Hunter, If you look at that - and it could almost be a domestic version of The Deer Hunter, but more claustrophobic, and within a family's walls,
QUESTION: As an Irish filmmaker, do you give a different perspective to a film that deals with some very purely American issues?
JIM SHERIDAN: I think so. I think what starts to happen is, the Irish family structure starts to come into it, and how it impacts on American life. I kind of just wrote my own bits where it was me, with Sam Shepard and Jake - it was almost like my own Dad and me, although I'm the eldest in my family. So for me, it was a way of exploring brothers' relationships, and the Cain and Abel story,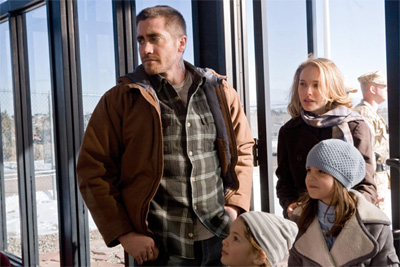 QUESTION: Now, geography plays a very important role in this film. Let's look at the two disparate locations. First of all, what were you looking for, and how much research did you do in terms of Afghanistan, and where were you able to shoot, to make those scenes realistic?
JIM SHERIDAN: We watched tons and tons of footage of Afghanistan, and compared it to places in Canada and Europe, as well as Australia and New Zealand. But in the end, we went to New Mexico, because that landscape is very like the Afghan landscape, especially from the hills. We had some footage in there from Afghanistan, but I think it would have been impossible to shoot there from an insurance point of view.
QUESTION: Were you looking at it at the beginning? Did you think to yourself, "Oh, that'd be really cool?"
JIM SHERIDAN: Yeah, we thought about it, but it became quickly uninsurable,
QUESTION: What about the small town aspect of this movie, which is such an integral part of this?
JIM SHERIDAN: Well, we found that in Los Alamos, where they developed the atom bomb, so it's a kind of isolated little hamlet in New Mexico.
QUESTION: You are an incredibly busy gentleman, if one wants to believe everything that one reads about all the things that you're planning to do. Let me start off Dreamhouse.
JIM SHERIDAN: That's a definite. That's happening right now, with -Daniel Craig.
QUESTION: That strikes me as being a very kind of American genre film.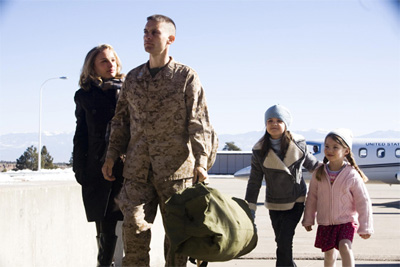 JIM SHERIDAN: It is an American genre - that's exactly what it is.
QUESTION: Which is very different from what we normally see from you. Why did you want to work on that particular front?
JIM SHERIDAN: Because I think a lot of the time when I was in the past, kind of thinking, "Will I do that kind of movie?" I didn't because of fear. Fear of failure and whatever, but now I'm a little bit less concerned about that, and just go - okay, let's just do it.
QUESTION: Now, Daniel Craig is in the film. Have you cast anybody else yet?
JIM SHERIDAN: Not yet, but we're looking at a few people, but I'll know it in a week.
QUESTION: When do you hope to finally begin shooting?
JIM SHERIDAN: In February.
QUESTION: Now I also understand that you're planning on doing a feature film of I, Claudius.
JIM SHERIDAN: Yeah.
QUESTION: That's true?
JIM SHERIDAN: Yeah, I've adapted the script, I just need to fix it, and then find Claudius. Who would you think that would be?
QUESTION: Oh, my God Claudius is a tough character. I don't know whom you would get to play that role. I mean, do you want British actors to be in the movie?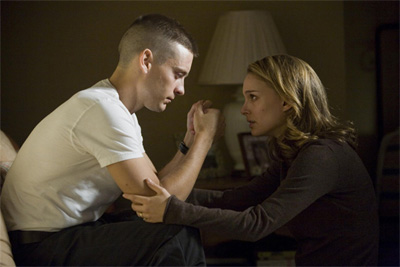 JIM SHERIDAN: I could, but if you did that, you'd have to go all British, I think.
QUESTION: I agree.
JIM SHERIDAN: It could be Daniel. and you could cast Colin Farrell as Caligula. [LAUGHTER] but there could be a lot of different things.
QUESTION: It's an expensive proposition, to do a film of that period.
JIM SHERIDAN: Well, it may not be, because there are some scenes that are outside, but a lot of it is like, a palace revolution with the Senate and the palace , so you can almost do 90 percent of it in there,
QUESTION: So, it's also a very dense book. Is it tough to adapt it for a theatrical feature film?
JIM SHERIDAN: Yeah because Claudius at home on TV, he's a non-proactive character, so you can stick with him over weeks and get to know him, But in a movie, it's hard to get to know somebody like that, so, I kind of need to make him a bit more proactive.
QUESTION: What about Black Mask? Is that still going ahead?
JIM SHERIDAN: That's something we're working on. It's Whitey Bulger,
QUESTION: Is it about the creation of the Witness Protection Program?
JIM SHERIDAN: No, it's more about a guy who was a gangster in Boston, and his brother was the Senator,
QUESTION: Is it a way for you to kind of reimagine the gangster genre?
JIM SHERIDAN: Yeah. Yeah. It's kind of an Irish movie, about Irish gangsters.
QUESTION: And what about Emerald City, which is another Irish theme?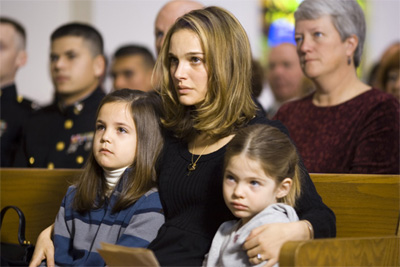 JIM SHERIDAN: That's something I kind of have chilled out on, so that's not hot right now.
QUESTION: And Ikiru?
JIM SHERIDAN: No, not happening.
QUESTION: So despite your track record, and the extraordinary films that you've made is it still hard for you to get films made?
JIM SHERIDAN: Well, I kind of have to start making American movies, because it's getting really difficult to make European ones,
QUESTION: Do you want to go back and make a film in Ireland?
JIM SHERIDAN: I'd like to make one in Ireland, yeah. The Euro is so strong, and the dollar's so weak, and costs are so high,
QUESTION: Do you have a dream project that you're hoping to do?
JIM SHERIDAN: Yeah, well, that's one about growing up in Ireland, called Sheriff Street.
QUESTION: And you're writing that at the moment?
JIM SHERIDAN: I wrote it years ago.
QUESTION: And do you hope to get it off the ground soon?:
JIM SHERIDAN: Yeah, but it's difficult, because a movie is a movie, and it cost money and I found it very difficult to raise enough to make it, Or I have to re-conceive how I make it.
QUESTION: What do you hope American audiences will ultimately get out of Brothers?
JIM SHERIDAN: Just to understand the returned warrior, the soldier who's hurt,
QUESTION: Did it change your own perspective on the war? Did it alter it in any way?
JIM SHERIDAN: No. No, no. It didn't.
Brothers
Starring: Natalie Portman, Tobey Maguire, Jake Gyllenhaal, Bailee Madison, Taylor Geare, Patrick Flueger, Sam Shepard, Mare Winningham, Clifton Collins, Josh BerryDirector: Jim SheridanGenre: DramasWhen a decorated Marine goes missing overseas, his black-sheep younger brother cares for his wife and children at home...with consequences that will shake the foundation of the entire family.
BROTHERS tells the powerful story of two siblings, thirtysomething Captain Sam Cahill (Tobey Maguire) and younger brother Tommy Cahill (Jake Gyllenhaal), who are polar opposites. A Marine about to embark on his fourth tour of duty, Sam is a steadfast family man married to his high school sweetheart, the aptly named Grace (Natalie Portman), with whom he has two young daughters (Bailee Madison, Taylor Grace Geare). Tommy, his charismatic younger brother, is a drifter just out of jail whos always gotten by on wit and charm. He slides easily into his role as family provocateur on his first night out of prison, at Sams farewell dinner with their parents, Elsie (Mare Winningham) and Hank Cahill (Sam Shepard), a retired Marine.
Shipped out to Afghanistan, Sam is presumed dead when his Black Hawk helicopter is shot down in the mountains. At home in suburbia, the Cahill family suddenly faces a shocking void, and Tommy tries to fill in for his brother by assuming newfound responsibility for himself, Grace, and the children.
But Sam is not dead; he and a fellow soldier have been captured by Taliban fighters. In Afghanistans harsh, remote Pamir Mountains, Sam is subjected to traumas that threaten to rob him of his very humanity. At the same time that Sams sense of self is being destroyed overseas, Tommys self-image is strengthening at home. And in the grief and strangeness of their new lives, Grace and Tommy are naturally drawn together. Their longstanding frostiness dissolves, but both are frightened and ashamed of the mutual attraction that has replaced it.
When Sam unexpectedly returns to the States, a nervous mood settles over the family. Sam, uncharacteristically withdrawn and volatile, grows suspicious of his brother and his wife. Their familiar roles now nearly reversed, Sam and Tommy end up facing the ultimate physical and mental challenge when they confront each other. In the shifting family dynamics, who will dominate? And how will the brothers come to terms with issues of love, loyalty, and manhood...and with the woman caught between them?
Lionsgate and Relativity Media proudly present the riveting family drama BROTHERS, directed by six-time Oscar® nominee Jim Sheridan (IN AMERICA, IN THE NAME OF THE FATHER), from a screenplay by David Benioff (THE KITE RUNNER, STAY, TROY), and starring Natalie Portman, Tobey Maguire, Jake Gyllenhaal, Sam Shepard, Mare Winningham, Bailee Madison, and Taylor Grace Geare. The producers are Ryan Kavanaugh, Joni Sighvatsson, and Michael De Luca. Executive producers are Tucker Tooley and Zach Schiff-Abrams, with co-executive producer Jeremiah Samuels. BROTHERS is based on the Danish film BRØDRE by Susanne Bier and Anders Thomas Jensen.
Sheridans prior films have garnered 16 Academy Award® nominations and won two Academy Awards, for lead actors Daniel Day Lewis and Brenda Fricker in MY LEFT FOOT: THE STORY OF CHRISTY BROWN. Sheridan has personally been nominated six times, for writing the screenplay of IN AMERICA; for writing, directing, and producing the best-picture nominee IN THE NAME OF THE FATHER; and for writing and directing MY LEFT FOOT.