Emily Blunt The Girl On The Train
Cast: Haley Bennett, Emily Blunt, Justin Theroux
Director: Tate Taylor
Genre: Mystery, Thriller
Rated: MA
Running Time: 112 minutes

Synopsis: Emily Blunt (Sicario, Edge of Tomorrow) leads the all-­star cast of DreamWorks Pictures' The Girl On The Train, from director Tate Taylor (The Help, Get on Up) and producer Marc Platt (Bridge of Spies, Into the Woods). Based on author Paula Hawkins' bestselling novel, the thriller that has riveted millions now makes its way to the big screen.

Reeling from a recent divorce and searching to preoccupy her days, Rachel Watson (Blunt) spends her weekday commute to and from Manhattan quietly gazing out the train window. Every morning and evening, she relives memories from just outside the home once shared with her now ex-­husband Tom (Justin Theroux of The Leftovers, The Ten), who now lives there with his new wife, Anna (Rebecca Ferguson of Mission: Impossible – Rogue Nation, upcoming The Snowman), and their baby.

To distract herself from a life that's grown so aimless, Rachel develops an obsession with the occupants of another house on the route, 15 Beckett Road – a few doors down from where she used to reside. There, blissfully unaware that a stranger is longingly watching the seemingly perfect couple, Megan (Haley Bennett of The Equalizer, The Magnificent Seven) and Scott (Luke Evans of Dracula Untold, upcoming Beauty and the Beast) go about the business of suburban life.

For months, in between furtive sips of the liquor that's become a constant companion, Rachel has stolen glimpses of the stunning Megan and handsome Scott as they drink morning coffee by their windows or laugh on their porch at night-­time – and imagined how idyllic their world must be. The seemingly carefree young woman is the portrait of everything that Rachel tried to be during her years with Tom, in a marriage which she refuses to let go.

One day, on her way into the city, Rachel witnesses something so shocking in Megan and Scott's backyard that it rocks her to the core. Soon after, when Megan goes missing and is feared dead, Rachel tells the police what she believes she has seen. But can Rachel trust what she thinks she witnessed, or is she entangled in the crime itself? When one voyeur crosses the dangerous line between concerned and obsessed, she will either find the real killer…or discover that there is innocent blood on her own hands.

The Girl On The Train
Release Date: October 6th, 2016


About The Production
Lulled to Voyeurism: The Dramatic Thriller Begins

Although former journalist Paula Hawkins had previously written several books as an author for hire, 'The Girl on the Train" was the first novel released under her own name. After its publication in January 2015, Paula Hawkins' story became one of the fastest-selling novels in history, with more than 15 million copies sold globally. In its first week, 'The Girl on the Train" landed in the top spot of The New York Times Best Sellers List. In fact, it remained on the list for more than a year, spending much of that time at No. 1. In 2015, it became Amazon's Best Seller in Books, Most Wished for in Books, as well as its Best Seller in eBooks, while Paula Hawkins was lauded by USA Today as Author of the Year.

The inspiration for her gripping whodunit of witnesses who become suspects was inspired by Hawkins' daily experiences on the commuter rail through London. 'There was one particular route where the train was always breaking down, and I would sit and look into these apartment blocks, and you could see right into someone's living room," she recounts. 'I was always hoping I'd see something interesting, although I never did. But it started my imagination going, and that's where the germ of the story came from."

Told from the perspective of three women, the book's primary narrator is Rachel, a thirtysomething commuter on British Rail whose life is a wreck after a failed marriage. While her drinking cost Rachel her job, she continues to take the train into the city, in order to give the impression to her roommate she's still working. But Rachel also enjoys obsessing over the lives of others on the train, while furtively sipping liquor from a water bottle.

In Hawkins' tale, Rachel's plunge into the depths of alcoholism clouds her memories. It also fuels her growing paranoia when her investigation into Megan's disappearance points to the chance that she may have been involved. 'That's when we start to discover that Rachel isn't particularly reliable at all, and she's got all these problems that suck her into the story," says Hawkins. 'Her memory loss is key to her sense of who she's become. She has a twisted sense of guilt and responsibility because she doesn't remember her actions." Still Paula Hawkins advises, her protagonist is strong underneath the drama. 'Over the course of the book, we see her fight back."

Producer Marc Platt and DreamWorks acquired the rights to Paula Hawkins' debut thriller in 2014, prior to the novel's publication. 'My colleague, Jared LeBoff, read a manuscript that was submitted and thought it was a great story," recounts Marc Platt. 'He gave it to me, and I loved it. DreamWorks was reading it then as well, and they felt the same. We all got married together, bought the film rights and developed it." Marc Platt goes on to describe why he knew Paula Hawkins' novel would be perfect material for a filmic adaptation: 'It had genre elements of a thriller, and yet it felt contemporary, full of interesting, flawed characters. We're all a bit voyeuristic, so the notion of riding a train every day and being one of the people in the crowd, and observing a life – and then all of sudden seeing something wrong in that view – is very Hitchcockian, very Rear Window, which is a great hook." But to Marc Platt – and the millions of other readers who continue to devour Paula Hawkins' story – the book is so much more than a tantalising, sexually charged mystery. 'In addition to having thrills, it's a satisfying character journey," he states. 'Ultimately, it's about a character who renews herself and repairs her brokenness."

To adapt Paula Hawkins' book, Marc Platt's team turned to Erin Cressida Wilson, acclaimed for her film adaptations of female-centric stories, such as Chloe, Fur: An Imaginary Portrait of Diane Arbus and Secretary, which earned Erin Cressida Wilson an Independent Spirit Award. 'We were looking for a female screenwriter, and we had long admired Erin Cressida Wilson's work," the producer says. 'Of course, the writer didn't have to be a female, but it felt like a woman could really capture the voice of the women in Paula's story."

Describing 'The Girl on the Train" as 'the moving Rear Window," Erin Cressida Wilson had also spent much time as a train passenger. 'I sat behind that window a lot, and looked at the backs of houses and just loved it," she reflects. 'Paula Hawkins captures that feeling of the rock-­a-­bye of being on a train, and being lulled to blissful voyeurism."

Erin Cressida Wilson admits that which few of us have the wherewithal to share. 'I've always been interested – both personally and in terms of literature in cinema – in voyeurism, and that's always been sort of a -pervy' thing," the screenwriter laughs. 'Suddenly, Paula Hawkins was able to make it not so, and make it a tale for everybody."

While certain chapters of 'The Girl on the Train" are also narrated by Megan, half of the perfect couple upon whom Rachel spies, and Anna, the second wife of Rachel's ex­ husband, Erin Cressida Wilson knew that one character was pivotal to the adaptation. 'It was important to me that this film be written from Rachel's point of view, just like the book was," she says. 'The lens of the film is hers. It's that of an outsider; it's removed. It's frustrated, angry and poetic. In some ways, I had to make the camera drunk. I had to write it like the camera was inebriated, and that was fun."

Marc Platt understood the translation from book to script would be a challenging one indeed. 'Erin Cressida Wilson's take on the material was interesting, and she delivered," he commends. 'It is very much taken from the book, so fans will be satisfied, but Erin Cressida Wilson also found a way to enhance and embellish elements to make the language of it even more cinematic…yet retain the integrity of the source."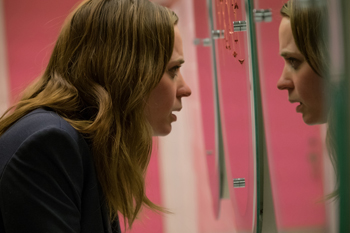 One key change from the novel would be the film's setting, which was moved to New York and its Metro-North commuter rail line, which runs to Westchester County from the city. The most western of the routes that originate at Grand Central Station in Manhattan, Metro- North's Hudson Line, passes through Harlem and the Bronx before hugging the Hudson River. Its commuter trains travel through the working river towns, forested parkland, and leafy suburbs of Westchester, and these scenescapes would offer the production an abundance of looks from which to choose.

While the novel is set in London, a city that is built on commuters coming in on a complicated railway system, the filmmakers opted to set the thriller in and around Manhattan. 'We thought in New York we could find the same kind of environment because New York is also a commuter city that's parallel to London," states Marc Platt. 'Setting it in New York also allowed us to have a stronger relatability for our domestic audience, but it doesn't change the dynamics of the story."

Switching locales made it even more intriguing for the screenwriter. 'I never considered putting it in England, partially because we didn't know the book was going to be famous," adds Erin Cressida Wilson. 'From day one, I said I wanted it on the Hudson Line. I was thinking of films like Falling in Love and Unfaithful, and I love that route and the way that it's been depicted in films."

There was no more important audience member to satisfy than the story's creator. Paula Hawkins, who says that the universal themes of voyeurism and loneliness, addiction and passion in 'The Girl on the Train" allow for the story to take place in any city with a mass transit system, blessed the relocation. 'We've moved out to Westchester, and I actually love the look of it," she says. 'It's perfect."

In an interesting twist, Erin Cressida Wilson turned in her first draft of The Girl On The Train the same week that Paula Hawkins' book was published. At the time, no one could have known that the novel would go on to produce such record­breaking sales. 'I particularly didn't expect it to do this well on this side of the Atlantic," says the author. 'But it's been amazing."

As the screenwriter adapted Paula Hawkins' work, she felt that the author hit something in the zeitgeist about what makes us all so very human. 'With longing, your lover never lets you down by being boring; they're whatever you make them up to be," reflects Erin Cressida Wilson. 'Rachel's longing for the perfect lives of the young couple she sees from the train is something many can relate to, especially with the rise of social media, where everyone's family is beautiful and always happy. We look at people's relationships and think they're perfect." She pauses. 'But there are so many things we just don't see."

To helm The Girl On The Train, Marc Platt turned to Tate Taylor, director of DreamWorks' acclaimed drama The Help and Universal's powerful biopic Get on Up. Nominated for the Best Picture Academy Award, The Help was also honoured with Oscar nominations for several of its female cast, with the film's Octavia Spencer winning the statuette for Best Actress in a Supporting Role. 'Tate Taylor is someone whose work I have long admired," raves Marc Platt. 'His strength is that he understands people, and he has a particular affinity for understanding women. He was drawn to these characters and also has had people in his life who have gone through addiction…and emerged on the other side."

'Tate Taylor is obviously a fantastic director, and his vision for the film is quite similar to my vision for the book," adds Paula Hawkins. 'We talked about keeping the sort of paranoid, claustrophobic atmosphere, but the heart of the story is the same."

Tate Taylor describes how he once again became involved with the studio, which had proved to be such crucial partners on one of his first films: 'Holly Bario, president of production at DreamWorks, called and asked me to read 'The Girl on the Train" and if I'd be interested in directing the film. As I read it, I saw a way into it, and I called her and said, -I'm in.' Thus began the process." As was the case with their last collaboration, the book phenomenon was just beginning to take hold. Says Tate Taylor: 'Much like The Help, it unfolded as I began the endeavour."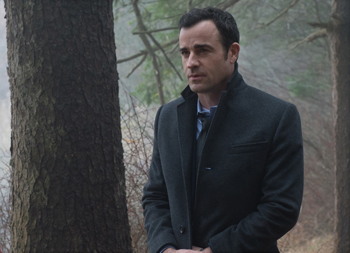 The director appreciates any source material that allows him to explore and deepen a character on the screen. 'When I saw another book told from the perspective of three women, that immediately interested me," he offers, 'and to flex my muscle in the area of a thriller was exciting. As well, the universal themes of loneliness, desperation and battling addiction touched me. It was important to reveal and portray them truthfully." In fact, that's one of the few things Paula Hawkins asked of him. Tate Taylor recalls: 'She said, -Just make it great, and make it truthful.'"

As Tate Taylor prepared for the shoot, he revisited many of his favourite thrillers in film. Still, there was an ingredient he felt was missing in many of these classics. He notes: 'I noticed that while so many were beautifully shot and thrilling, you often don't get to know the characters well. Perhaps there hasn't always been room for that in a genre like this. But with Paula's book, I saw the opportunity to have both for our film, which I call a dramatic thriller. The more you can deepen character and dramatic elements, the more the thriller aspects rise to the top;; you're simply trying to figure everybody out in this psychological puzzle."

Finding the Passengers: Train Is Cast

Once the production announced it was casting The Girl On The Train, the role of Rachel Watson became a much­sought-after part. As there are not scores of enviable female­leading roles in Hollywood that represent fully developed and complex characters like Rachel, the calls for consideration were coming in all over. When the dust settled, only one name rose to the top: Emily Blunt.

The Golden Globe Award-winning actress' versatility has shone in a wide range of roles in such films as the comedy The Devil Wears Prada and the drama The Young Victoria to actioners including Edge of Tomorrow and Sicario. 'Emily Blunt has tremendous skill as an actor, and she was our first choice," lauds Marc Platt, who had previously worked with Emily Blunt on the adaptation of Stephen Sondheim's musical Into the Woods, which he produced. 'We felt that she not only had the skill required, but in all of her characters, there's something innately relatable. Rachel is very hard on herself, drinks heavily and is destructive in her behaviour. Emily Blunt has the ability to play all those colours and complexities and darkness but still remain likable, understandable and accessible."

Paula Hawkins professed her excitement for the casting, noting, 'Emily Blunt couldn't be more perfect," and Emily Blunt's director had nothing but raves as well. 'She is Rachel in a stunning way," lauds Tate Taylor. Even though the story's setting has moved across the pond, Tate Taylor insisted that the British performer keep her accent. 'It added to the loneliness and isolationism to have a person from the UK stuck without a life or a husband in America, and Emily Blunt pulls it off fabulously. Audiences will be blown away by her performance."

Emily Blunt first became aware of the phenomenon that was 'The Girl on the Train" through her sister, Felicity, who is a literary agent. 'She told me, -This book is selling like quick fire.' I'd go into any airport or bookstore and saw that it was the No. 1 bestseller. I could see people reading it on the subway and on airplanes. So I was aware of the tsunami of interest before I was approached by the producers. When they asked if I was interested in coming in, that's when I read the book. And I read it in two days."

The performer admits that she was struck by just how visceral she found the thriller to be, and grew further impressed with Paula Wilson's work on the script about this 'delusional Nancy Drew character," as she puts it. 'I loved seeing the screenplay capture Rachel's intensity, and the fact that it is told in a sort of blurry sense…because the lead character is an alcoholic and the most unreliable witness to a crime."

'I was fascinated by how they were filmically going to capture that sense of addiction and voyeurism," Emily Blunt continues, 'what we think we see and don't, what we think we remember and don't…and the blurry lines between all of those aspects." In fact, that commitment to unexpected narrative sold her on the story and the film. 'What I loved about the book and about the script is that they articulately managed to depict broken, damaged women. You don't see that in cinema very often, as women are often held in a male ideal. Both the book and the film strive away from that."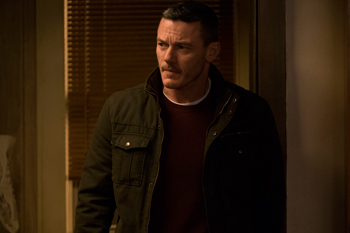 Emily Blunt is the first to admit that, no matter the genre or motivation, she'll only approach characters that have an unexpected depth. 'All you want is to try and understand the people you play. As the onion unravels with Rachel, you quickly realise she has a drinking problem and is incredibly untethered and unstable," she says. 'Rachel's riddled with guilt, loneliness and desperation, as well as the need for love and connection, and she finds a great deal of comfort and solace in the people she obsesses over. They seem like a match made in heaven, and they know a love she no longer has in her life. I have huge empathy for her." To play the part of Anna, Rachel's ex-husband's new wife, the team cast Swedish actress Rebecca Ferguson, who came to the attention of global audiences with her breakthrough performance in Mission: Impossible – Rogue Nation. 'Rebecca Ferguson is a lovely actress who is coming into her own," says Marc Platt. 'The camera loves her."

An adoring new mother to baby Evie, Anna has left her career in real estate and devotes her energy to building the ideal home for her family. 'I see Anna as a woman who had the check list," describes Rebecca Ferguson. 'When I was younger, people said, -You're supposed to be married before this age, and you're supposed to have this much money and children. Anna has checked the list, and is now just trying maintain it. Her little baby is her everything, and she will do anything to protect her."

Tom's ex-wife, however, is an unwanted presence in Anna's world. Much to Anna's chagrin, Rachel still texts Tom, and Anna suspects the frequent hang-up calls in the middle of the night are also from his former spouse. 'Anna is living a life that she dreams of, but not feeling that she can control it," Rebecca Ferguson adds. 'Rachel is a threat, but Anna will do anything to hide that and live the life of the perfect suburban housewife."

Even though their characters begin the film as mortal enemies, there was nothing but love from Emily Blunt toward Rebecca Ferguson. She lauds: 'Rebecca Ferguson has the most beautiful, expressive face, and she's able to reveal so much with so little. I'm thrilled she was cast as Anna because that could easily have been a derivative part – the new blonde wife in a cashmere sweater who's the perfect mother. Rebecca Ferguson brought a lot of the struggle of that life of being a stay- at-home mom."

While the thriller begins with the girl on a train, the narrative soon takes up the story of Megan Hipwell, the perfect woman with whom Rachel has become obsessed and whose beauty masks a deep unhappiness. Megan can often be seen jogging in the small town of Ardsley, where she lives a few doors down from Anna and Tom, for whom she works as a nanny. A self-described creature of reinvention, and someone Tate Taylor describes as 'a siren who was broken from day one," Megan is an enigma even to her devoted – and insanely jealous – husband Scott.

'She's got such beauty and intelligence and just doesn't know where to place it," explains Paula Wilson. 'So she's this lost bit of potential, like so many women are, and she feels like she has never found the way to excel in her persona other than to be sexy."

For the role of Megan, the filmmakers cast Haley Bennett, who is known for her roles in Music and Lyrics and The Equalizer. 'Among our three women, Megan is the most lost," Explains Marc Platt. 'They're all looking over their shoulder, but Megan, in particular, carries a dark past that haunts her. There's something about Haley Bennett's abilities as an actress, but also something in her DNA, that feels restless and befits Megan so well. You're honestly not sure what the next impulse or behaviour will be."

The performer describes her character as living much less a perfect life than Rachel imagines. 'Megan is in a very unhappy marriage, and she's living in the suburbs as a social outcast," Haley Bennett says. 'She's lonely and becomes restless and reckless. I felt that there's a little part of each of Megan, Rachel and Anna in all of us."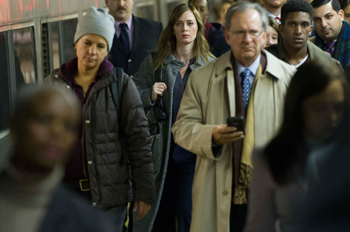 Haley Bennett found quite the fan in the actress playing the character obsessed with Megan. Raves Emily Blunt: 'I was so excited that Haley Bennett was in the film. I remember seeing her in The Equalizer with Denzel Washington, who is arguably one of the best actors we've ever seen, and yet you can't stop watching her. She brought all kinds of vulnerability and complexity to the character of Megan."

To cast the two key male roles was just as crucial, according to Marc Platt. 'It's interesting to be involved in a film that's so female-centric," he says. 'Usually, it's the guys who are more complicated and then there's the -girl' role, and our challenge here was to develop characters that wouldn't just be the -boy' role in a film about the women. The story is also very much about the men."

To play the role of Tom, a father caught between his new wife and an ex who is deteriorating into the madness of addiction, the filmmakers cast Justin Theroux, who can currently be seen starring in the hit series The Leftovers. 'In Justin, we found an actor who could keep you off guard," notes Marc Platt. 'Maybe his darker inclinations were right on the edge, but you're not sure. There's also something so likeable about him."

For Justin Theroux, The Girl On The Train is all about appearances. He describes: 'It's set in this suburban place, just upstate, just outside of the city. So there is that picket­fence element to it, and wondering what's behind those perfect little shutters and curtains." For a passenger peering into the homes she passes by, however, the view becomes more intimate. 'There's something about looking into people's backyards that is almost more invasive," continues Justin Theroux. 'You are literally seeing their dirty laundry hanging out in the back; you're not seeing what's presented in the front."

The actor hits upon a theme that readers of Paula Hawkins' work frequently note: The main character's addiction adds a curious element to Rachel's trustworthiness. 'It's not a thriller in the traditional sense," says Justin Theroux. 'It's seen through the lens of a human problem. No one believes the least reliable witness: Rachel."

For the role of Scott, Megan's husband and the second object of Rachel's obsession, the filmmakers cast Luke Evans, who is known for roles in The Hobbit series, as well as the Fast & Furious franchise. 'Luke Evans is an everyday guy, and yet there's an edge to him," says Marc Platt, who felt the Welsh performer's versatility on screen made him the perfect choice for the character. 'Audiences don't know if Scott is good, or if he has a bad temper and is impulsive. As an audience member, I'm not sure who's telling me the truth, who's too far on the edge, and who's capable of very heinous acts."

Luke Evans became quite the fan of the complex characters in Hawkins' novel, one he found to be a gripping page­turner. 'When I began the book, I didn't want to put it down," he says. 'I'm not surprised it's done as well as it has. The whole story is about an inquisitive human being who creates chaos because of her curiosity, and it's enthralling."

The Welsh performer found Rachel's obsessions fascinating, and he quickly agreed to portray one of the key figures who populate her world. He describes Scott as a man who's in a tempestuous relationship with Megan, and a jealous husband who inevitably becomes a suspect when she disappears. 'He's questioning a lot about himself and about the women in his life, and how they've treated him," the actor says. 'So there's a lot of anger and mistrust."

Rachel's need to find out what happened to Megan leads her to visit the missing woman's psychiatrist, Dr. Kamal Abdic, whom Rachel – and the cops – suspects may have been involved in her disappearance. As the story unfolds, we learn that the relationship between Abdic and Megan was much more than doctor and patient. 'There is this wonderful cat-and- mouse quality to what happens between Megan and her doctor," says Haley Bennett. 'She is a lonely, broken woman who lures him in. He takes the bait."

To play Dr. Abdic, the filmmakers cast Edgar Ramirez, known for his roles in such films as Zero Dark Thirty, Joy and Hands of Stone. 'Edgar Ramirez is a compelling actor," Marc Platt says. 'With his language, but also in the silences. He's perfect as a psychiatrist who is very probing, but also is a man subject to emotion and need."

'Kamal Abdic is a man of few words," offers Edgar Ramirez. 'He loves to listen to these women because he is also fascinated, or a little turned on, by their despair. He listens to all their stories, but he genuinely falls in love with Megan. There's a special sense of innocence in her, and he knows that she uses sex as a way to connect."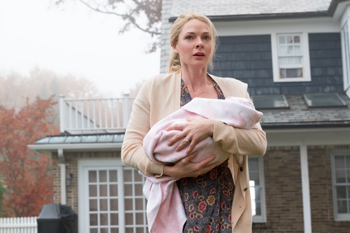 Initially posing as a patient to learn what she can about Abdic, Rachel opens up to the doctor, revealing more than she ever intended. She describes her heartbreak at not being unable to have a child, subsequent divorce and alcohol­induced blackouts. 'Abdic is the only one who listens to the secrets," the Venezuelan actor adds. However, he pays the price for crossing the line with his patients. 'He knows everything about what's going on, and ironically, is the first one who becomes a suspect." He pauses, 'We cross lines because we feel lonely, and we are longing for connection."

The film's supporting cast includes the iconic Lisa Kudrow, known for her work on Friends and The Comeback, as well as her co-starring roles in such films as P.S. I Love You and Neighbors. Lisa Kudrow plays Martha, a friend with whom Rachel has a strained relationship because of her addiction. Years ago, at one of Martha's parties – when she was married to Tom – Rachel embarrassed them both by drinking to excess.

Orange Is the New Black's Laura Prepon was selected to portray Cathy, an old friend who took Rachel into her home after her divorce, but who is nearing the end of her rope as the drinking worsens. 'You quickly see the history between these two women, and you get that Cathy has wisdom to her," says Laura Prepon. 'I've thought she has a sponsor role, because there's no other reason to justify why she takes care of Rachel so much."

Already inebriated during her morning commute, Rachel's shame is multiplied when others on the train – a young mother, a man in a suit – notice her imbibing. This apparently judgmental man in a suit, played by The Affair's Darren Goldstein, seems to be following her. Rachel sees him at the station, in the train, in a bar, and perhaps in the underpass next to the Ardsley train station on the day of Megan's disappearance. Still, she knows she can't trust her own memories. On that very night, Rachel comes home covered in blood…and she has no idea why.

When Detective Riley from the Ardsley Police Department arrives at Cathy's with questions for Rachel about Megan's disappearance, Rachel denies involvement…but simultaneously harbours doubt about her own culpability. At the same time, Detective Riley most definitely doesn't like the hard-­drinking Rachel and makes up her mind quite quickly about the young divorcée.

To play the role of Detective Riley, Taylor selected Emmy Award winner Allison Janney, whom he has cast in every one of his films. 'Riley has a thing about people who abuse alcohol," says Allison Janney. 'She doesn't like them and can't tolerate them. She believes Rachel committed murder."

It's not a coincidence that the actress and director have worked together so often. 'Tate Taylor's an extraordinary storyteller," commends Allison Janney. 'I want more Tate Taylors, and more directors who appreciate women and their power in film, and who tell stories that are relatable to the people that will buy tickets. What I was most excited about, reading Paula's book, was what a great story this was about these women."

Tate Taylor walks us through the production's logic in flipping the script of Paula Hawkins' novel (in which a male detective leads the case, and his female No. 2 doesn't trust Rachel). 'This is such an interesting story about women, and the idea of having a bully detective being a man felt like something we've seen before. Much of this story is about how women treat each other and the cause and effect of women's choices on one another. I thought, to crack the story of these three women, it would be interesting to have the chief detective be one." Marc Platt believes that the thriller strikes a chord with audiences because of the brokenness in these women's lives, and the dreams and aspirations that they have. 'Each of the story's three central female characters is striving for something elusive," he suggests. 'For Anna, it's the perfect life with the perfect family; for Rachel an end to the pain from her divorce;; and for Megan, an escape from her secret past."

In/Out of Manhattan: Design of the Film

The Girl On The Train began filming in the New York area, in November 2015, and would continue through to the end of the following January. Much of the film was shot both on a real train and in a train car built on a stage in Westchester County, just north of Manhattan. It wasn't difficult to look on edge for the cast, as they would often find themselves in sub­20­degree Fahrenheit weather.

Production Design

During pre­production, New York-based production designer Kevin Thompson, whose credits include Michael Clayton and Birdman, had the task of finding the perfect rail line that would fit Tate Taylor's vision for the story. 'The first six weeks of the project was to go out with Joe Guest, our location manager, ride all the trains and reconceive it for New York City," Kevin Thompson shares. 'It was clear that we didn't want to try to believe we were in London. We wanted to make our own story for New York."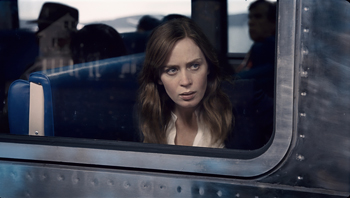 The filmmakers had a multitude of lines to choose from, including the Metropolitan Transportation Authority's three branches on the Metro-­North Line and eight on the Long Island Rail Road, transporting more than half­a-million commuters into Manhattan every day. In fact, this makes them two of the three busiest commuter railroads in the United States.

'Slowly the aesthetic evolved of what world Tate felt connected with," Thompson continues. 'We ended up going with the Hudson Metro-North Line. Almost from the start, it's a beautiful ride, right on the river's edge; then on the other side, there are nice little bedroom community towns. There was something fantastic about shooting a thriller in an area that had a beautiful, bucolic setting."

Working closely with the Metro-North commuter line, which brings commuters in from the city's northern suburbs of Westchester, Putnam and Dutchess counties, the production shot on several weekends, when trains run less frequently, on its own Hudson Line train. 'Any time the train is moving and we're seeing it from the outside, we were at a train station shooting a real train," the production designer explains. The moving train was filmed on two Sundays at the Ardsley­on-Hudson station, where much of the story of THe Girl On The Train takes place.

The production also filmed in Metro­North's magnificent Beaux­Arts entryway into New York

City: Grand Central Terminal. 'Tate Taylor wanted Rachel to come into the city, and Grand Central was a big piece of what her life was; it became the local bar for her," Thompson shares. Fans of the book might recognise one commuter in particular: Paula Hawkins appears in a cameo as a passenger on a train that pulls into Grand Central.

Grand Central's iconic Oyster Bar & Restaurant – which opened its doors in 1913, the same year as the landmark train station – also provided the setting for a key scene in the story. Tate Taylor has always had a romantic notion about the Oyster Bar and found it very appealing. 'Metro-North was so cooperative," adds Kevin Thompson. 'We had many, many meetings, and they were a dream to work with."

Because shooting on a real train didn't allow for the amount of freedom the filming required, the production also built a full-size Metro-North car, with the distinctive blue stripe of the Hudson Line, on a stage in Yonkers, New York.

Using a salvaged train car from Ohio as a shell, Thompson and his team built a replica of an 85-foot-long Metro­North car, incorporating key improvements to facilitate filming. Sections of the mostly wooden train were constructed to be easily removable for camera placement, while the windows were made of a clearer glass than used by Metro-North. As well, the car's central aisle was designed to be four inches wider in order to accommodate a dolly and other film equipment.

Special effects coordinator Jeff Brink oversaw the design and construction of a special platform at the stage on which the train sat, which could simulate the train's movement. Jeff Brink and his team put together two trusses separated by air­filled cushions that were connected to a hydraulic system. By changing the pressure in the cushions, the train could be moved, both up and down and side to side, replicating the motion of a train inside the car. At the same time, the production employed a human element. 'We just took a lever, like a two by four, and the grips could stick it under there between the trusses and get us man-­ made action, too," says Kevin Thompson. 'That is always useful because you can cue it, and it's immediate."

The entire rig also sat on rails that were slightly longer than the platform. 'When we wanted to make it feel like the train was stopping or starting, we had three feet of movement," Kevin Thompson explains. 'That is quite a bit when you're starting or stopping. You can get that feeling inside the train."

The train was then surrounded by a large green screen, which, in postproduction, visual effects supervisor Mitch Ferm and his team would go on to replace with images of Rachel's view from an actual train.

Based on those filmed views, a complex, multi-­layered lighting sequence was designed that brought the identical light into the train – from a long row of LEDs that were perched above the set. 'The system of LED lights that goes all the way around was computer generated, to match the lighting of the plate shots used," Kevin Thompson explains. 'So when we were inside the train car, the lighting that is coming into it will be similar to what plate shots were used, and it will slow down as the train is slowing down, and speed up when the train is going fast."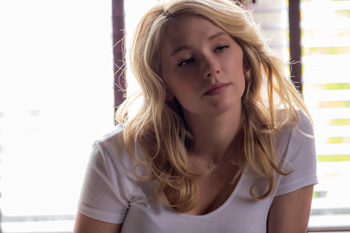 When it came time to design the locales for Rachel's views outside, Tate Taylor had a distinct vision for the backs of the houses. 'Tate Taylor felt it was important to have mature, wild nature coming out of the river and the train leading into the backyards of these somewhat suburban American houses," Kevin Thompson says. So, the production designer, on the advice of the visual effects supervisor, went on a hunt for houses that matched the style from Tate Taylor's idea, but also provided a level terrain…as well as enough depth to place a rig that would shoot the train's point of view. Choosing houses that backed up onto an active rail line was not an option, both for safety and because of attendant noise.

Once again, a departure from Hawkins' book, but one that was met with enthusiasm by the author. 'Of course, this is a very different geographical configuration from how the homes are in Paula Hawkin's novel," reveals Tate Taylor, 'but she said this rural element of these women being isolated and out in the middle of nowhere was pretty cool. That was great to hear."

Ultimately, the filmmakers found a suburban street in the Gedney Farms area of White Plains, New York, that provided the houses that Rachel spies from her window: the home where Rachel sees her 'perfect couple," and the house where Rachel once lived with her husband. With backyards looking out onto the level terrain of a defunct golf course, the White Plains houses were also of the style that the filmmakers desired. According to Kevin Thompson: 'They are both typical American classic centre hall, middle-class houses. We married that location to the real train line by adding both practical and visual effects trees and marshes and reeds to blend the two together."

Cinematography

Although Rachel doesn't know their real names for some time, she spies Megan and Scott in the backyard of their cosy white cottage, which is two doors down from Rachel's former home, a gabled blue colonial. There, Tom's new wife, stay­at-home mother Anna, watches the trains pass behind the home, just beyond a white picket fence.

It was Tate Taylor's desire that, although Rachel is our primary voice, The Girl On The Train be told from all three women's points of view. These were incorporated into the camerawork of director of photography Charlotte Bruus Christensen, a young Danish cinematographer whose earlier films include The Hunt and Far From the Madding Crowd.

As she created shots of Rachel, Christensen operated a handheld camera, often filming only about a foot away from Blunt. 'The major part of this film is all about her mind," explains Charlotte Bruus Christensen. 'She has the closeness, so she's right there in your face."

When it came to shots of Ferguson's Anna, a character who lives a domestic life in her suburban home, Charlotte Bruus Christensen employed a static camera, often viewing Anna from behind glass, creating a distance between her and the viewer.

For the third woman of the story, Megan, the DP's lens was often moving, tracking a character who feels happiest when she's jogging. 'She's a girl who's running away," Charlotte Bruus Christensen says. 'Whenever she's on the move, we put her on a Steadicam. There's a floating feel, so she doesn't have her feet on the ground."

The character's perceptions of the reality affected the events in their lives, and Marc Platt enjoyed exploring that subjectivity. 'You're getting a story told from different points of view," he explains. 'It was very important to find a language that was both distinctive among the three women, but a visual language that was also unifying. From the first time that I sat down with Charlotte Bruus Christensen she articulated that visual language, and that's what she brought to the table."

Tate Taylor and Charlotte Bruus Christensen also decided to shoot the movie on film, which is an increasingly rare choice in this digital age. The cinematographer describes the deep shadows that film can create as being important for the thriller aspect of the story: 'I wanted that real darkness. There's a lot of shadows, darkness, pure blacks and characters coming out of – and disappearing into – blackness."

The cinematographer had her biggest champion in the woman with whom she spent the majority of the production. 'In any thriller, you have to make sure you don't come across as too moustache-twirling or Machiavellian," shares Emily Blunt. 'We all very much wanted it to feel modern, real, complicated and surprising. You're also dealing with flashbacks, and you've got to find a very non-cheesy way to make those transitions work. That's where Charlotte Bruus Christensen was just so thrilling to be around. She's visually just a genius, and we needed her so very much because this is such a visual film. The camera was close the whole shoot, and it's as if we danced together. Charlotte Bruus Christensen understood how to do that so elegantly."

Costumes and Additional Sets

Other key members of the production team included Oscar winning costume designer Ann Roth and Roth's frequent collaborator, Michelle Matland, who shared duties on The Girl On The Train. The designers created a gritty wardrobe for Rachel; Emily Blunt's character is usually seen in a grey overcoat, disappearing among the crowd of commuters on the train. As Anna, the blonde Rebecca Ferguson sports oversize shirts and comfortable pants, as befitting a new mother, while Haley Bennett's Megan is similarly comfortably dressed, except during visits to her psychiatrist, Dr. Abdic, where she wears closely fitting skirts and low-cut tops.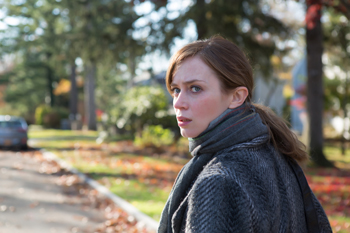 The therapist's office, furthermore, was filmed in the historic Alder Manor in Yonkers, New York, while a Pleasantville house designed by Frank Lloyd Wright stood in for the doctor's home. Other New York filming locations for The Girl On The Train included Hastings- on-Hudson, which provided the exterior of Rachel's home, and also Irvington, where the Village Hall served as the Ardsley Police Station. Finally, the production filmed at an underpass on Irvington's Station Road and in the largest forested area in Southern Westchester County: Irvington Woods.

Central Park provided the visual image that Tate Taylor chose to frame the story: a sculpture of three dancing maidens at the Untermeyer Fountain, which graces the Conservatory Garden near 105th Street and Fifth Avenue. Early in the story, unemployed and drunken Rachel goes to the fountain to kill time. Later in the film, she returns there sober, with a new appreciation of the artwork's three joyful females holding hands as they encircle the fountain. 'Tate Taylor connected with this idea of the three women in the sculpture and the three women in our story," says Kevin Thompson. 'That was the poetry that he saw in that fountain."

In Conclusion: On Rachel, Anna and Megan

By the end of The Girl On The Train, the harsh judgments that the three women made about each other, and about themselves, begin to disintegrate. 'We see their perceptions starting to shift," says Paula Hawkins. 'They break down original judgments that they made." Rachel, afflicted with self­doubt and shame, undergoes the most significant transformation. 'She is the character who truly emerges to a different place," Marc Platt says. 'There's something ultimately very hopeful about a woman who doubts herself, who's an unreliable narrator to begin with, but who finds the best version of herself through this thriller."

Emily Blunt advises that the character of Rachel has pushed her in quite unexpected directions. 'She's stretched me in ways that I haven't been stretched before," the performer concludes. 'I had to flex muscles I've never accessed. Trying to understand this addictive personality, that sense of being unable to put one foot in front of the other without relying on a drink, has been just an extraordinary experience."

Our director wraps the narrative by advising that whenever he chooses projects, he wants audiences to leave the theatre with an insight they've never had before. Ends Tate Taylor: 'I really want you to walk away with a thought about the human condition, take away something that you can relate to that one or more of the characters have come to realise themselves. You may not be in Rachel, Megan or Anna's situation, but you have more in common with them than you think."


The Girl On The Train
Release Date: October 6th, 2016