20th Century Fox
The great thing about being single is you have the freedom to do what you want, when you want. Now there's another reason why singles are more fun. 20th Century Fox Home Entertainment is the first to give you TV Singles - TV series on DVD and out of the box. You can now enjoy watching all your favourite TV episodes when you want, how you want, and for the price you want.

If you're a fan of the Buffy, Futurama, Dark Angel, X-Files and Angel series, TV series will help you catch up on the episodes you missed and will still give you four episodes per DVD to keep you and your friends entertained for hours.

All TV Singles are available at an incredibly affordable price, so building your own DVD collection has never been so easy. TV Singles also offer the perfect birthday present for friends and family who are also trying to grow their DVD libraries. At under $20 and with four episodes per DVD you can't go wrong.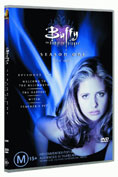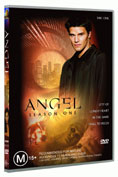 Angel - Five DVDs from Season 1

Angel, the dark yet amusing action-packed spin off from Buffy is hotter than ever on DVD. Experience the series with original behind-the-scenes featurettes, commentaries and outtakes.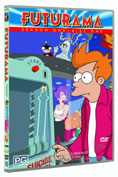 Futurama - Three DVDs from Season 1

If animation is more your style, the hilarious Futurama sci-fi series from The Simpsons' creator Matt Groening, is even more entertaining on DVD. Watch the wacky adventures of Fry, Leela and Bender, with added value only available on the DVDs such as commentaries, deleted scenes, animatics, storyboards and much more.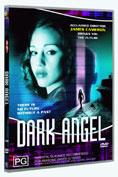 Dark Angel - One DVD - contains the Pilot Episode and first time release!

Millions of people around the world have switched on to Dark Angel, the 'Buffy meets X-Men' TV series with hit young stars and spectacular sci-fi action from the Oscar winning director, James Cameron. Own this on DVD for an all time low price.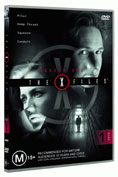 The X-Files - Five DVDs from Season 1

The X-Files has become a worldwide phenomenon. Own the first episodes of one of the most watched TV series in the world. The entire award winning series that changed TV forever and made Mulder and Scully icons of our generation is now available in TV Singles.

Competition! Competition!
Thanks to 20th Century Fox entertainment, enter for your chance win this fabulous collection of 5 episodes of the Xfiles series. Enter to Win!