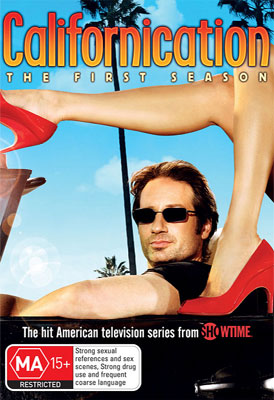 Starring: David Duchovny Natascha McElhone Madeleine Martin Madeline Zima Evan Handler
Genre: TV Comedy
Classification: MA15+
Run Time: 340 minutes

The most talked about show of 2007 comes to DVD! David Duchovny returns to television with his Golden Globe® winning portrayal of author Hank Moody in the critically-acclaimed SHOWTIME® hit, Californication.

Author Hank Moodys life is spinning gloriously out of control as he juggles his sex and drug addictions while raising a daughter and trying to win back the love of his life in this edgy new series.

Catch up with this 2-disc set containing all 12 of the first seasons smart and sexy episodes.

Special Features
Commentary / Interviews.